Mini Series...Not So Mini Stories: Part 3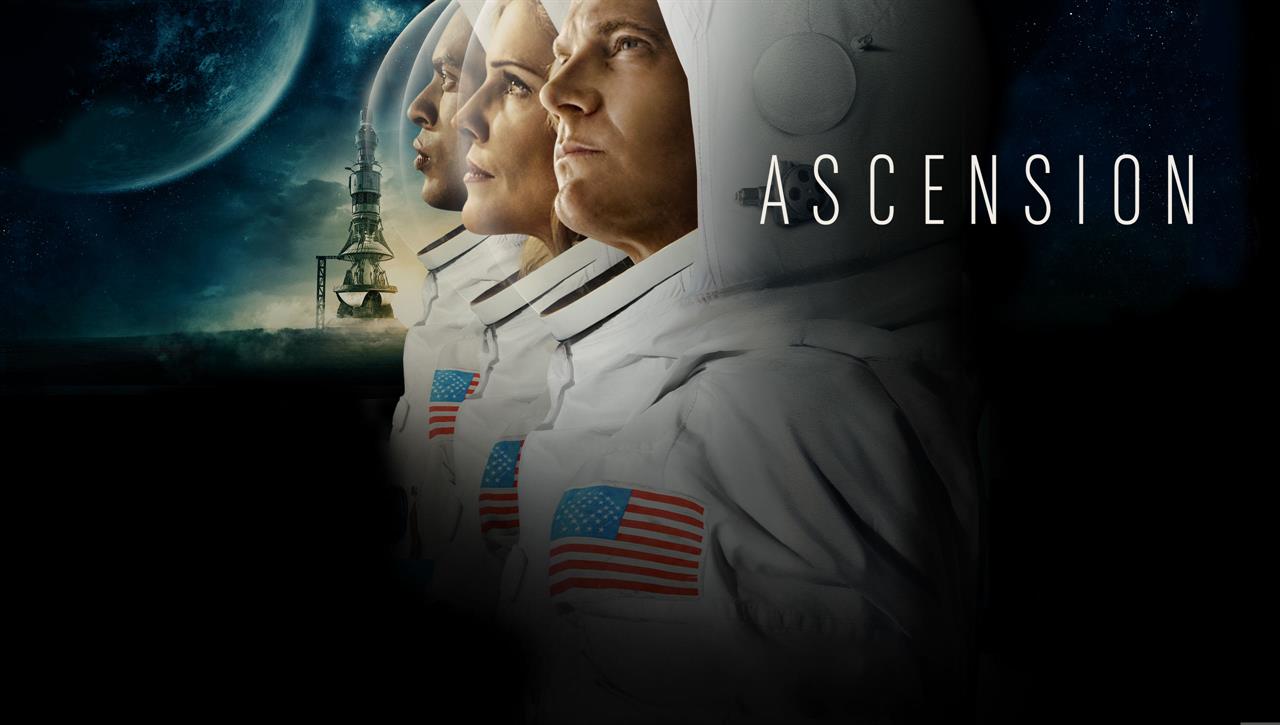 There's something distinctly satisfying when something/someone returns to their roots. This is how I've felt this year when the news broke that SyFy would be doing just that and Ascension is a mini series that is one of many shows that exemplifies that.
History of SyFy
For those of you who aren't fans of sci-fi or never realised that the channel had rebranded a couple of years ago here's a brief history of the channel:
It began life as a concept backed by USA Networks in 1992.

Over the years and many deals the channel ended up in control of NBC Universal.

Since it's launch until 2009 it was always known as the "Sci-Fi Channel" but had had numerous rebranding efforts.

In 2009 they made the move to rebrand completely to "SyFy" as they looked to differentiate the channel from science fiction on other channels.

Since the channel has been under NBC Universal it has moved from the niche programming that it used to be known for to showing more general entertainment. At the time this might have seemed like the right move to compete with the rising tide of better ratings on other channels but they couldn't have foretold that geeky sci-fi shows would become as popular as they have become.
That brings us to present day where they have now decided to bring back some of the niche programming they used to be known for. And I'm not talking about shows like the loveable Eureka and Warehouse 13. No, the shows they have lined up are a return to the era of First Wave and Farscape. Shows that are just the right amount of weird to be epic.
Ascension
As you can see from the trailer the show is promoted as what can only be described as an idealistic story of adventurers who set off in the 60's to save the human race through a 100 year journey to another planet, only to have it tainted with their first murder in 50 years of being on the ship.
But it's so much more than that. I won't ruin it for those of you who haven't watched it yet but I will say it is a mini-series that if you allow it will do what any great sci-fi show or movie does; leave you with a sense of wonder, questions of what happens next and that distinct sense that you've watched something great.
There are five actors who stand out of the rather large cast. Firstly is Brian Van Holt who plays Captain William Denninger. I mainly only remember him in Cougar Town as Bobby Cobb which is why his role in this which is so far removed from that character makes his acting stand out so much. However looking at his filmography I can see he wasn't chosen out of the blue for this.
Second is his onscreen wife Viondra Denniger played by Tricia Helfer who's duplicity is mesmerising to watch.
Gill Bellows is another that stands out playing Harris Enzmann in the mini series. But for me he always stands out no matter what role he has in a show or movie. I've been watching him since he was in Ally McBeal which was almost 20 years ago (god I am starting to feel old).
The fourth actor that stands out for me is Brandon P Bell who plays Aaron Gault. I've never seen/noticed him on screen before now but in this he really stood out. I am really looking forward to watching Dear White People now seeing that he's in it.
The final actor that stands out for me has to be Ryan Robbins. He is an actor who just goes from strength to strength in whatever role he's in. Better yet he can really pull off a beard haha.
For those of you who start to watch the show and think it's just not your thing, keep watching and let yourself get sucked in.
What's to come on Syfy
Ascension was just the first of a cluster of new shows coming to SyFy that are calling back to the roots of their programming.
1. 12 Monkeys - Premiering Jan. 16, 2015. 
Re-imagning the now classic Terry Gilliam film. A time traveler from a decimated future journeys back to present day in a bid to locate and eradicate the source of a deadly plague that will pretty much annihilate the human race. 

2. Childhood's End - Premiering in 2015  
A sci-fi classic that follows a breed of aliens called the "Overlords," who manage to peacefully invade and rule Earth, and create a pseudo-utopia that comes at the price of human identity and culture.

3. The Expanse  
Set two hundred years in the future and based on the series of books by James S.A. Corey, The Expanse follows the case of a missing young woman who brings a hardened detective and a rogue ship's captain together in a race across the solar system to expose the greatest conspiracy in human history. 

4. Hunters - Premiering 2016 
Based on Whitley Strieber's novel Alien Hunter, a Philadelphia cop searches for his missing wife leads and discovers a secret government unit that assembled to hunt a group of ruthless terrorists who may not be from this world. 

It might take a while for SyFy to truly comeback and prove it is the one and only king of science fiction (as well as to move away from those horrendous movies) but it is making a course correction in the right direction with Ascension and the other shows to come highlighted above.
---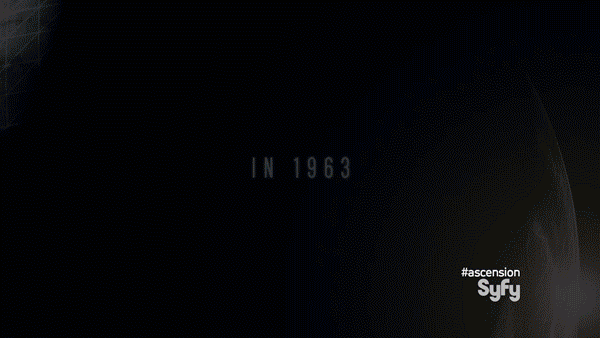 Ripped straight from the 60's...
---
If you want to get in touch contact me
Also is you want to keep up with all my latest posts and musing there's a load of widgets at the top of the page for my Twitter, Facebook and other social channels!
Leave a comment below! I love feedback...unless it's bad.
P.S.
Don't forget to share this if you like it!