TV Shows to look out for in 2019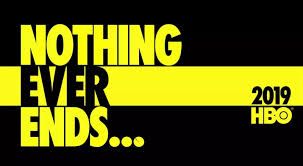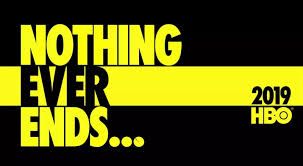 It's a bit late in the year to be doing this blog post with some of the shows I'm about to mention having already started or in the case of Netflix shows...already released the entire season! However, with this crazy reality that we live in including Brexit, polar vortex's and Trump as president I think people are looking for that bit of escapism. Don't you? So here are just some of the shows I would recommend watching this year.
New Shows
The never ending torrent of new shows coming out year after year only for them to get cancelled within a season leaves many with whiplash and butt hurt from investing their precious time and energy into these characters. Luckily using my years of wasted time experience I can say with 90% certainty that these new shows are the ones to watch this year...in no particular order.
Black Monday
Taking you all the way back to October 19 1987 aka Black Monday the worst market crash of Wall Street, it stars Don Cheadle, Andrew Rannells and Regina Hall. I really shouldn't have to say more but unless you hate Don Cheadle you should probably watch this.
Deadly Class
Another 80's show (bit of a theme for the year?) this is a show based on a graphic novel of the same name and has visuals that challenge those of seen in Into the Badlands as children learn to become assassins while fighting off competition from the elite of the criminal underground.
Umbrella Academy
Another comic based show, but this one is actually based around super heroes...of sorts. They have a few issues, namely being 8 days to save the world. (I still need to watch this)
You
If you liked Dexter you'll love this. If you're a girl you'll love the main character. If you're a guy...this is a guide of what not to do.
The Passage
Not another vampire series I hear you say? Let me just stop you right there and point to Zack from Saved by the Bell being a bad ass and a little black girl being pretty much the main character. It's character driven action/horror at it's best.
Watchmen
Not a lot has been seen of this but it already looks like it will be even weirder than the film...
All the #Watchmen Footage so far @watchmen 🤤 pic.twitter.com/AcSJbsiiFy

— John Aaron Garza 🦅🌙 (@Ser_Jon_Arryn) February 26, 2019
Doom Patrol
Speaking of weird...this creepy but funny band of misfits spinning off the surprisingly dark Titans is definitely one you should take the time to watch if you can hold your stomach contents in.
Russian Doll
And if you're into your sci-fi and time travel then this is a head scratcher of a series right up to the very end. Seriously I'm still a little confused. But it's pretty good.
"Happy Birthday baaaby!"
What we do in the shadows
A comedy...about vampires. Not for everyone but if you don't watch it what are you even doing with your life?
Sex Education
Now when I was a teen I grew up on the channel 4 shows like Sugar Rush and all the 80's/90's trash films a boy could ask for. Now kids have little taste so even less access to gold like that. Enter Sex Education...a love note to those films of yesteryear that made is feel great while teaching us about life but with a difference. A show to watch as a child, teenager, adult, zombie. Okay maybe not a child.
Returning Shows
Then we have the returning shows which I'll be honest will probably include a bunch you might never have heard of.
American Gods
A world where gods were/are real but forgotten, dying...and one guy on a strange journey working for one. Now in it's second season.
Kidding
I don't need to tell you about this do I? You surely read my post on it right?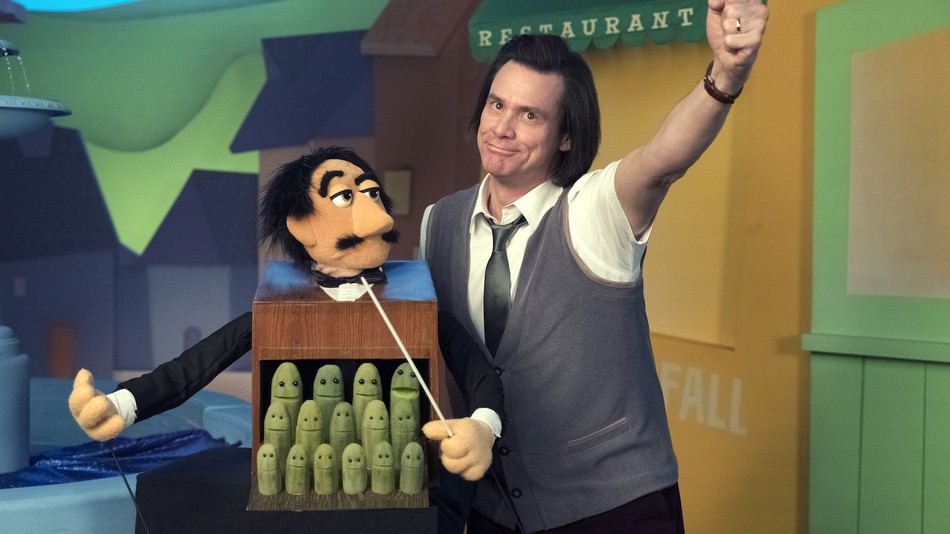 Game of Thrones
It's the final season!
Stranger Things
The third season. I honestly don't know if it will be as good as the first.
Star Trek Discovery
Tilly is a queen among queens and I will fight you on this.
The Magicians
Harry Potter would piss his little pants if he lived in this world. Not the latest season trailer because I'm sure you probably won't have season the first...
The Good place
Just go watch it now if you haven't already. GO!!
Atypical
Autism brought to life in a very personable and relatable way.
Santa Clarita Diet
Zombies!! (and Drew Barrymore)
And that is the end of my list. It's a drop in the ocean of shows that I'm watching but it's a careful selection of the shows I think you should watch.
---
If you want to get in touch contact me
Also is you want to keep up with all my latest posts and musing there's a load of widgets at the top of the page for my Twitter, Facebook and other social channels!
Leave a comment below! I love feedback...unless it's bad.
P.S.
Don't forget to share this if you like it!