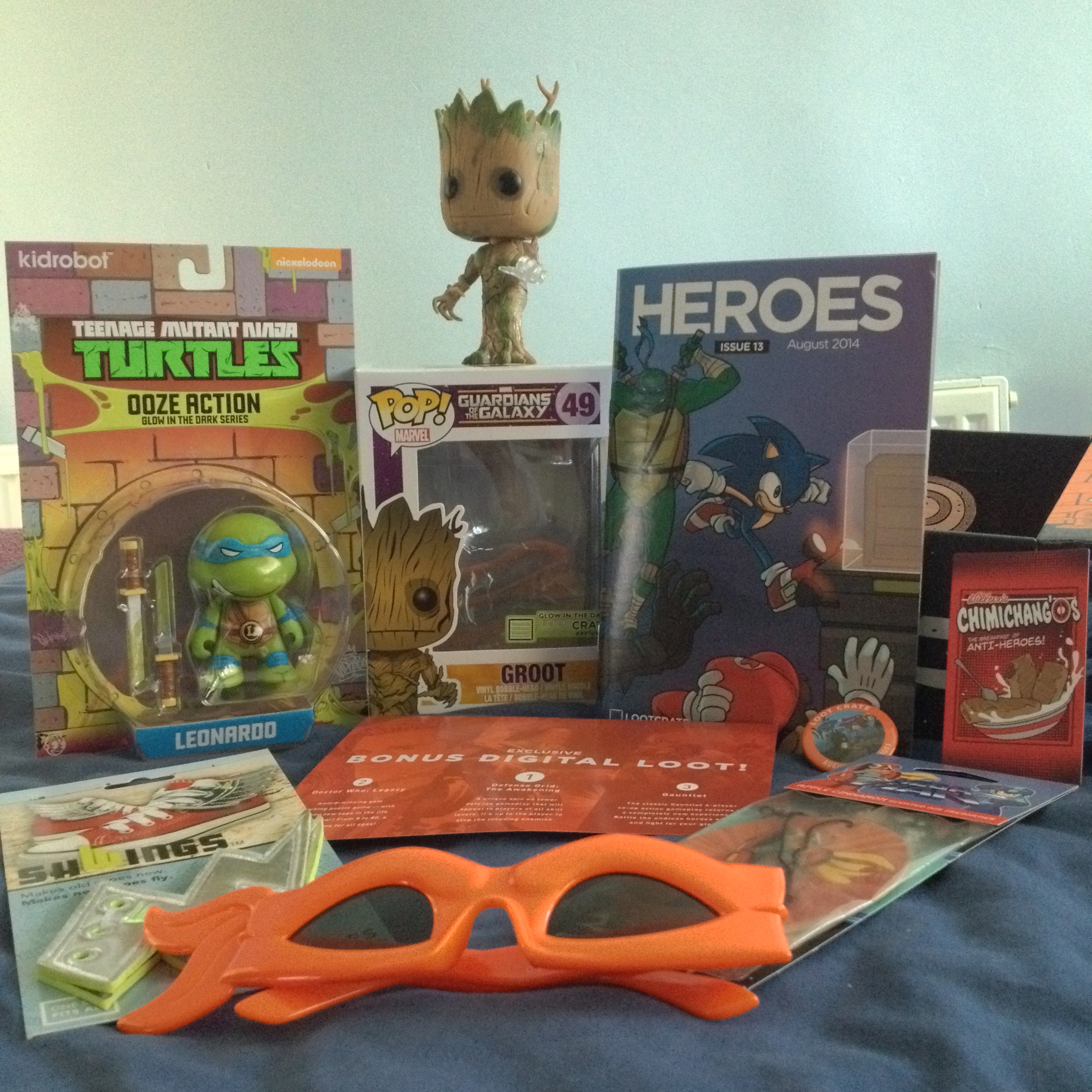 I'm back! August has been an unusually busy month for me, not unexpected but still busy enough that I have not been able to post as much as I have wanted because I have been back logged with things to watch and do. However the month is coming to a close, Tough Mudder, Leeds Fest and work events are now out of the way so I can get back into the groove and catch up on posting.
So this post as you might have guessed is going to be on the amazing August Loot Crate that I received about a week ago but held off looking at properly as I was busy. This months theme was Heroes.
Theme
As I said the theme for this month's crate was heroes. From the Loot (which I will come on to) to the accompanying magazine the team at Lootcrate have obviously tried to appease the mass audience as much as possible.
Much like July's Villain Crate the box is the first thing that hit me about the crate this month as it was bigger than usual so I knew I was going to get something special. The inside was made to look like the lair of none other than those heroes in a half shell known as the Teenage Mutant Ninja Turtles. This was not lost on me, neither were the little elements of decoration hidden representing other heroes such as the Guardians of the Galaxy.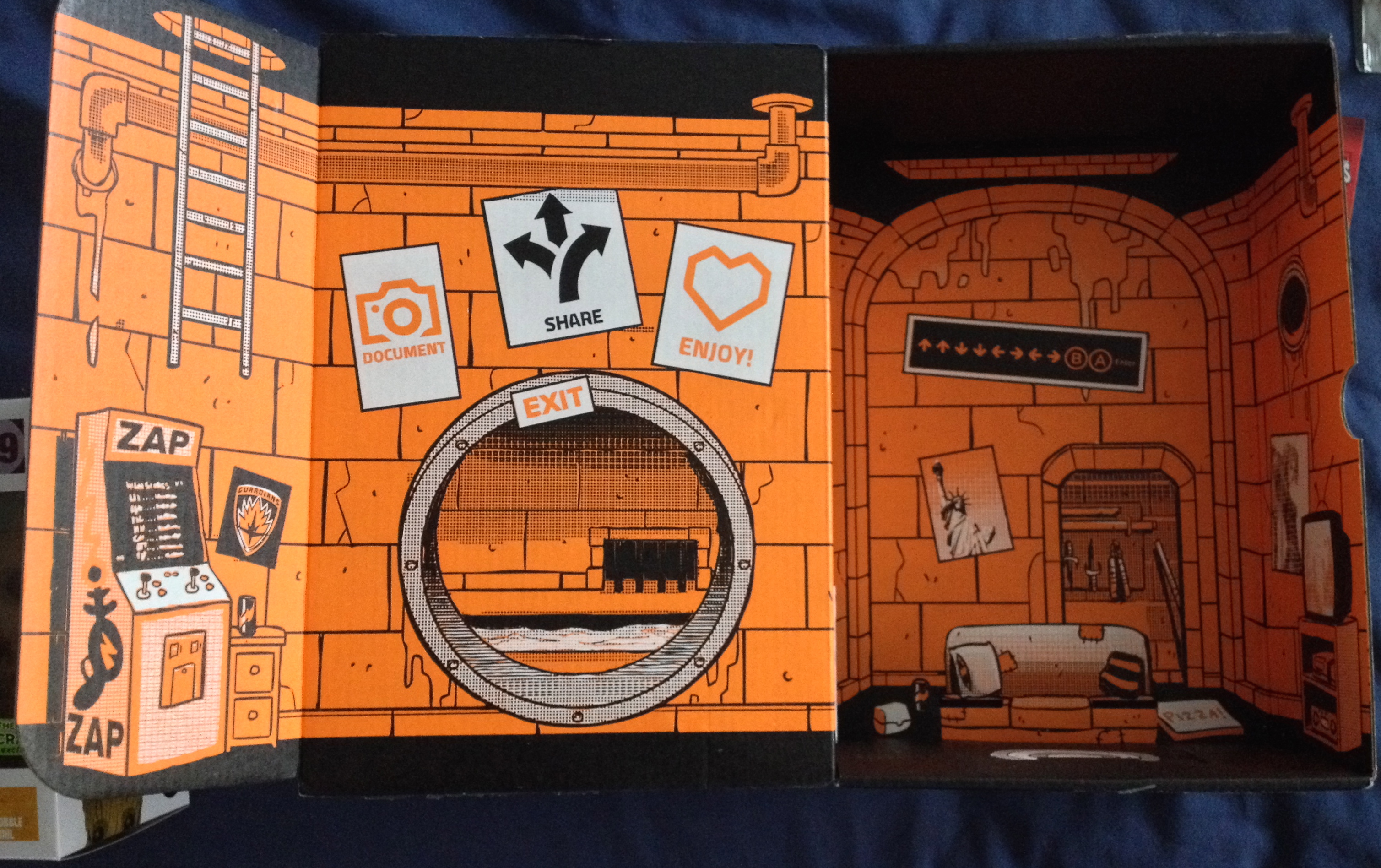 The magazine cover and badge artwork unfortunately did not do it for me and could have been better. It just felt a little lackluster in comparisson to the inside of the box. The artwork does work better on the badge than on the cover but they could have been leaps and bounds better.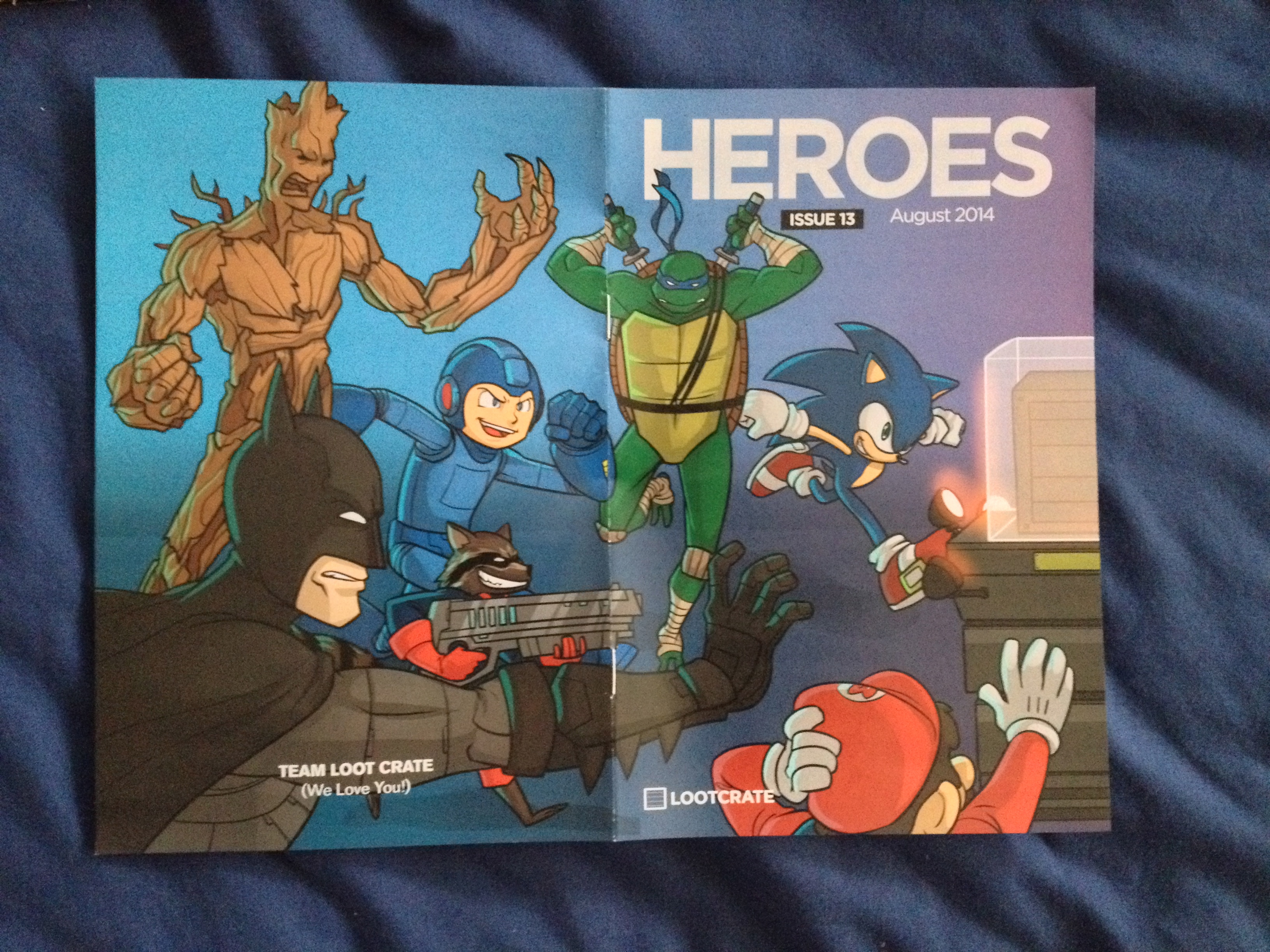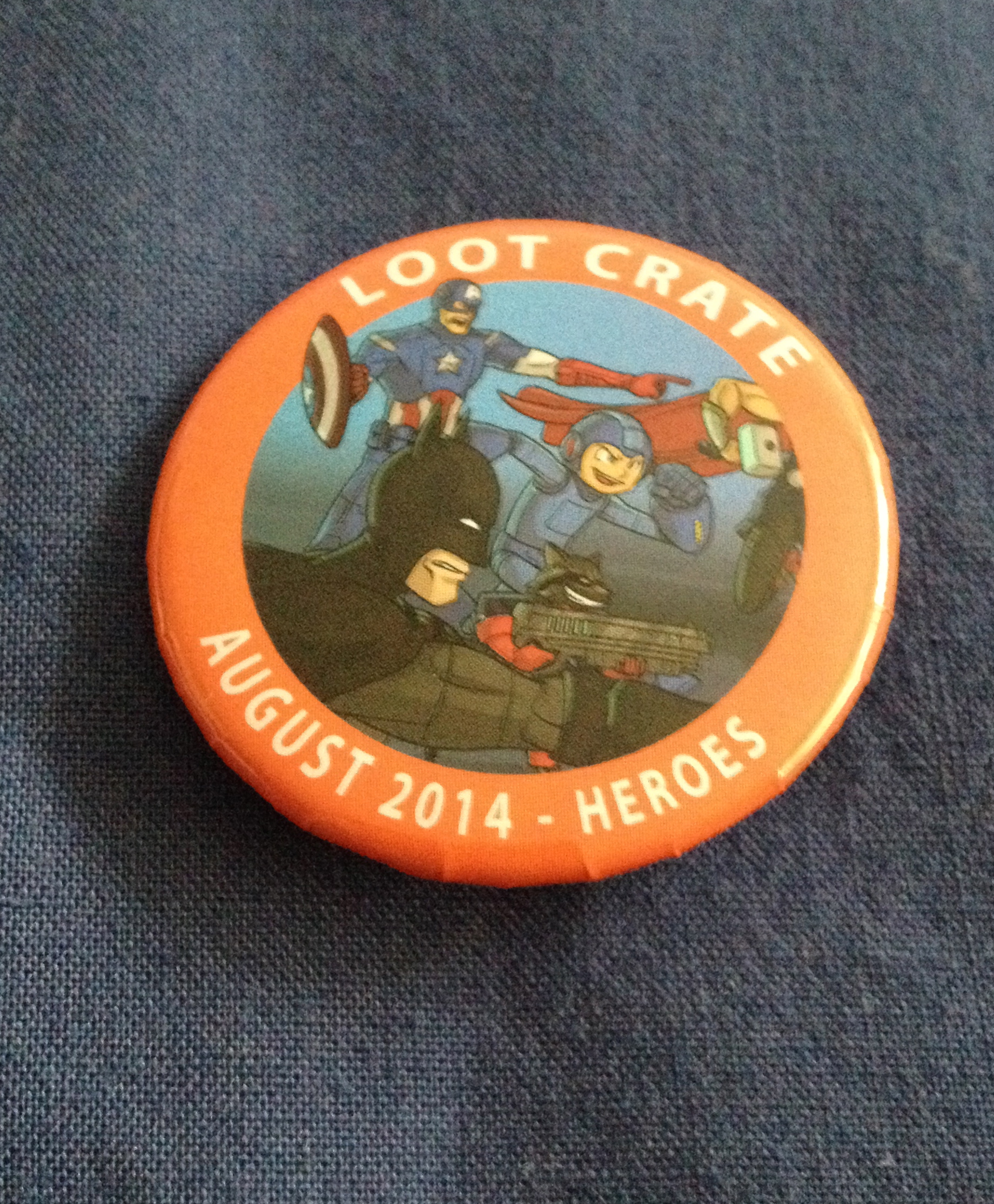 Inside the magazine they approach the subject of "what makes a hero" and it is a light but interesting read. Again however I feel they could have gone further.
However I think the reason they didn't go further with the magazine is because they knew that the Loot is what everyone cared about and they outdid themselves this time.
Loot
Not only did they have a glow in the dark TMNT figure by Kidrobot inside, they had a Funko POP! exclusive Groot! I was pretty disappointed when I missed my chance to get hold of the Guardians POP vinyl figures at LFCC however this exclusive Groot figure more than makes up for it.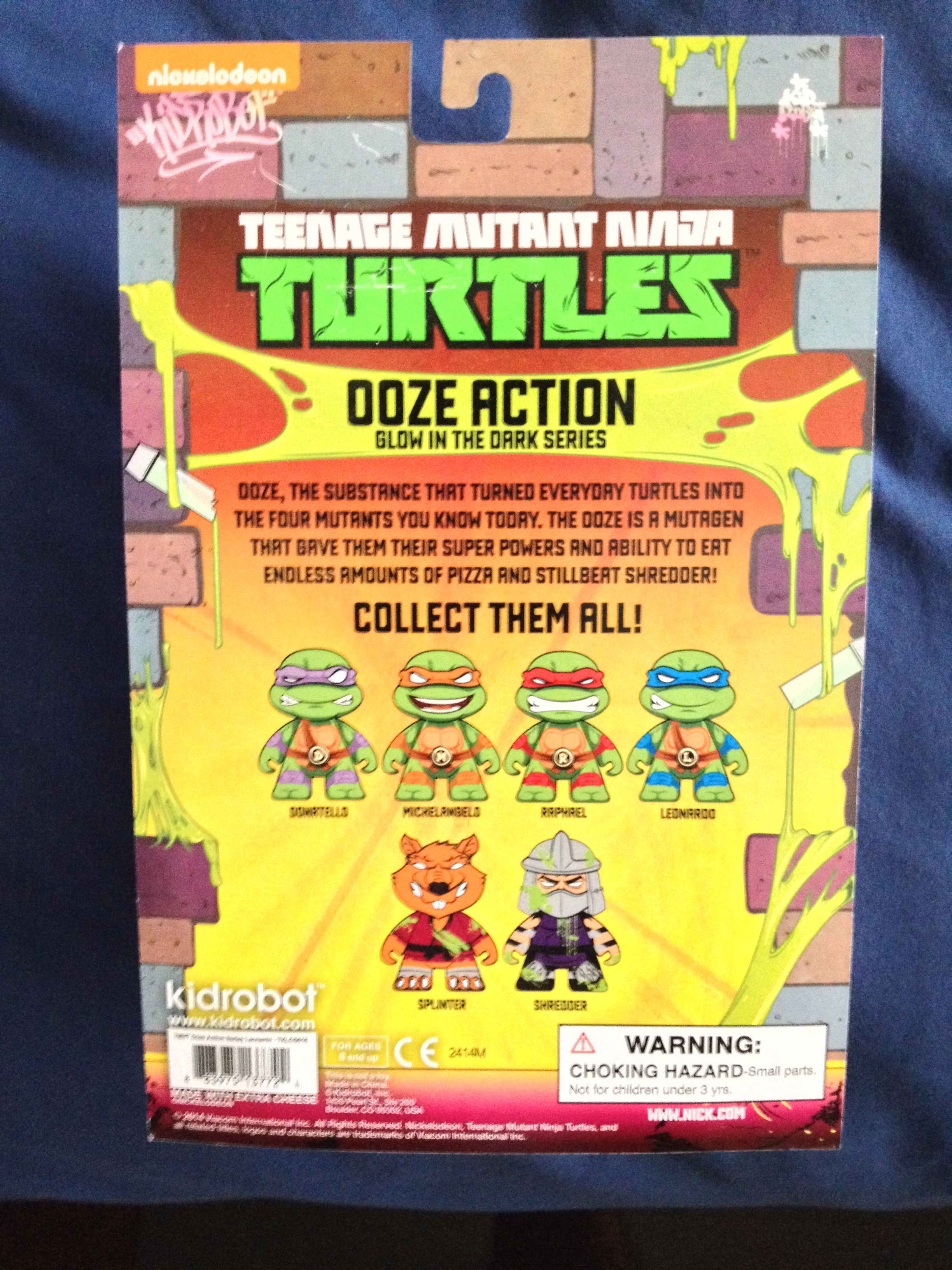 Along with these 2 awesome pieces of Loot were Shoe Lightning Bolts by Schwings which I will no doubt now have to use in a cosplay in the future.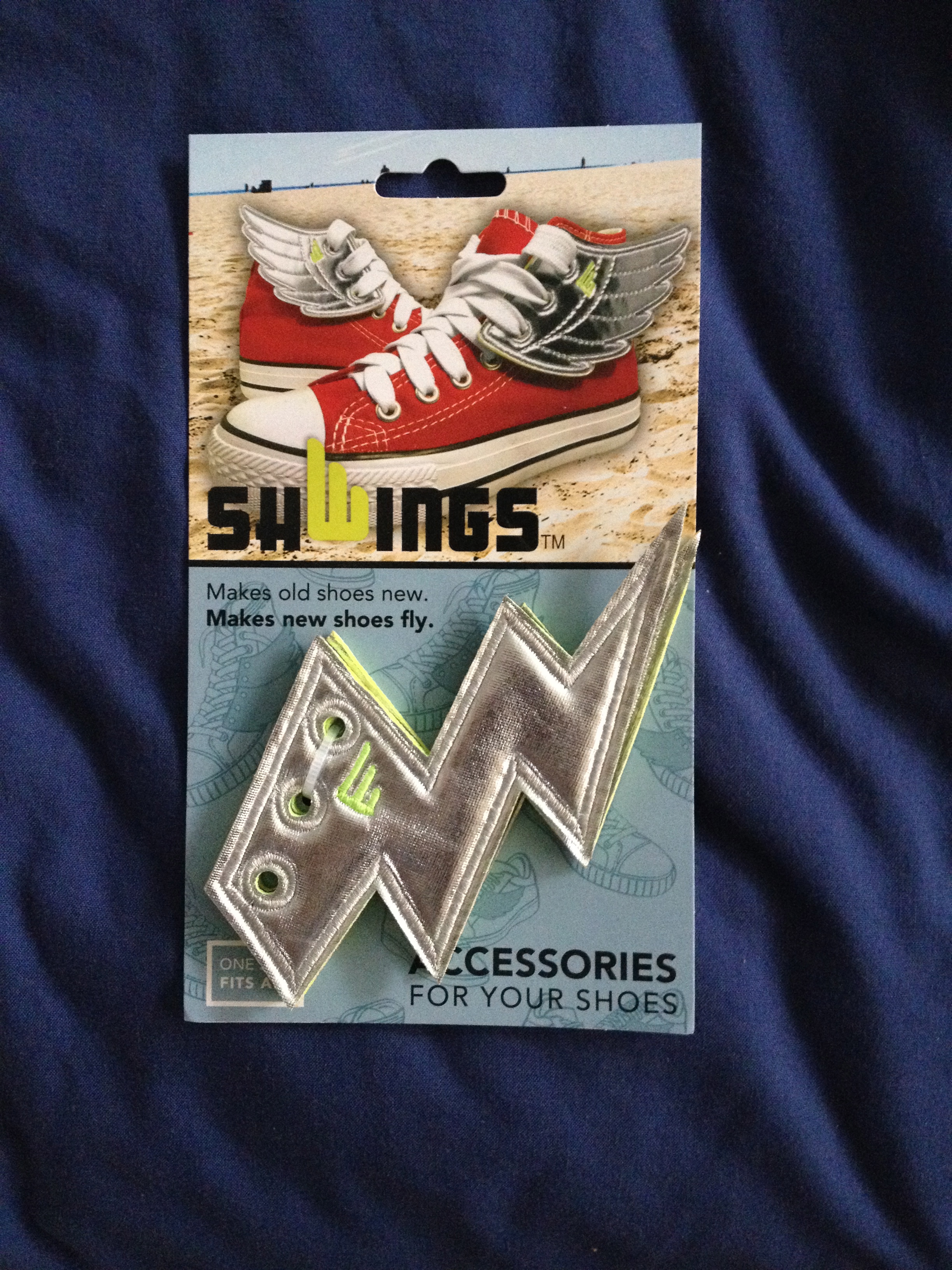 TMNT mask glasses by H2W which I can probably give away to someone as they probably won't fit over my glasses.
Some Sega themed air fresheners. Mine was a Proto one (Mega Man character). I quite liked the artwork behind the air freshener.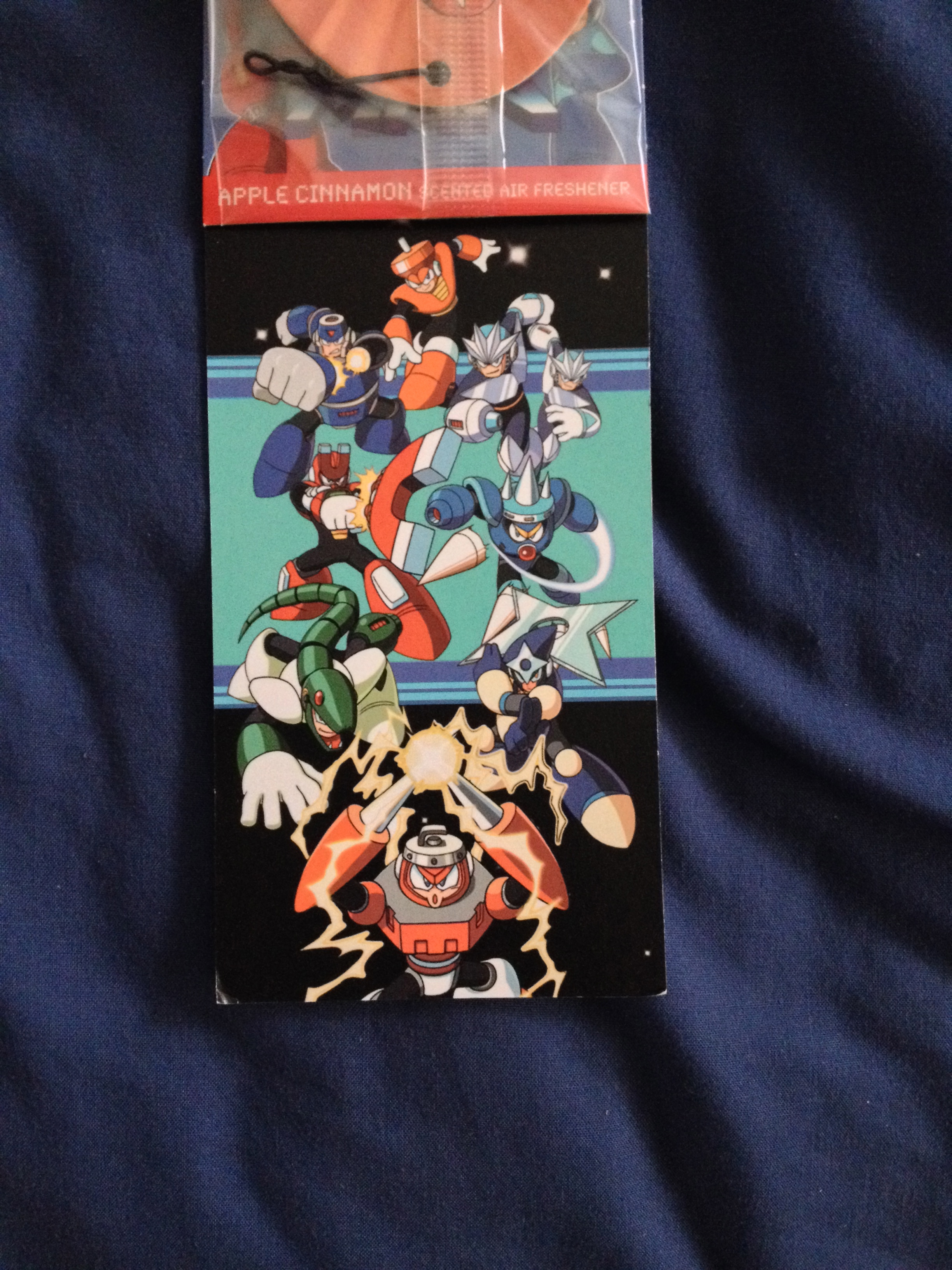 Finally some bonus digital content (which I probably won't have loads of time for) and a magnet based on Deadpool's favourite cereal: Chimichang'Os!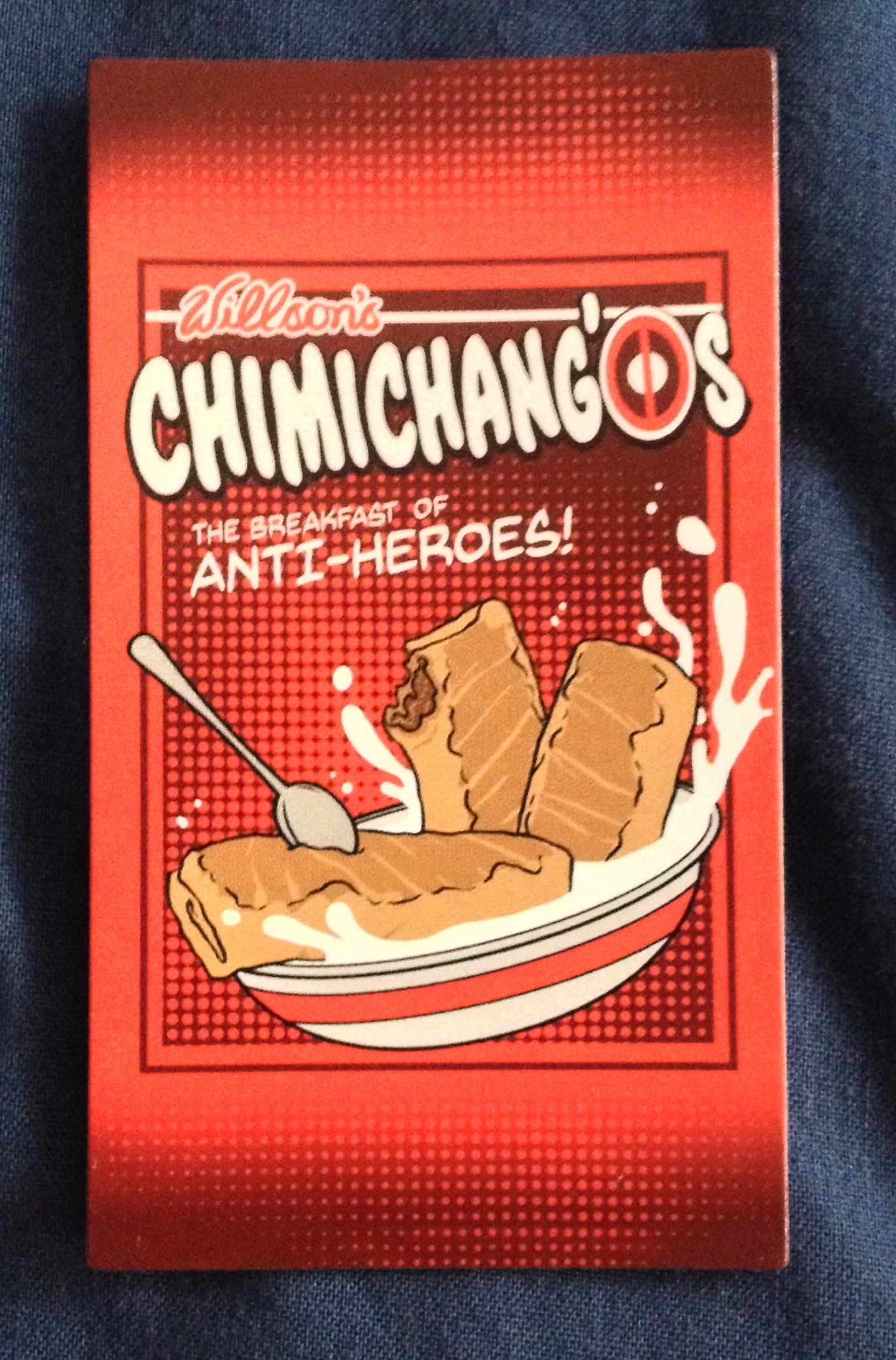 Overall this is a pretty great set of Loot and great value for money. Especially with the Loot Crate exclusive Groot which glows in the dark. I will be finding an appropriate place to have him overlook my room from.
Loot Crate's might not be for everyone but they do usually have some cool shit in them.
---
As always I'll try to sum this post up with something.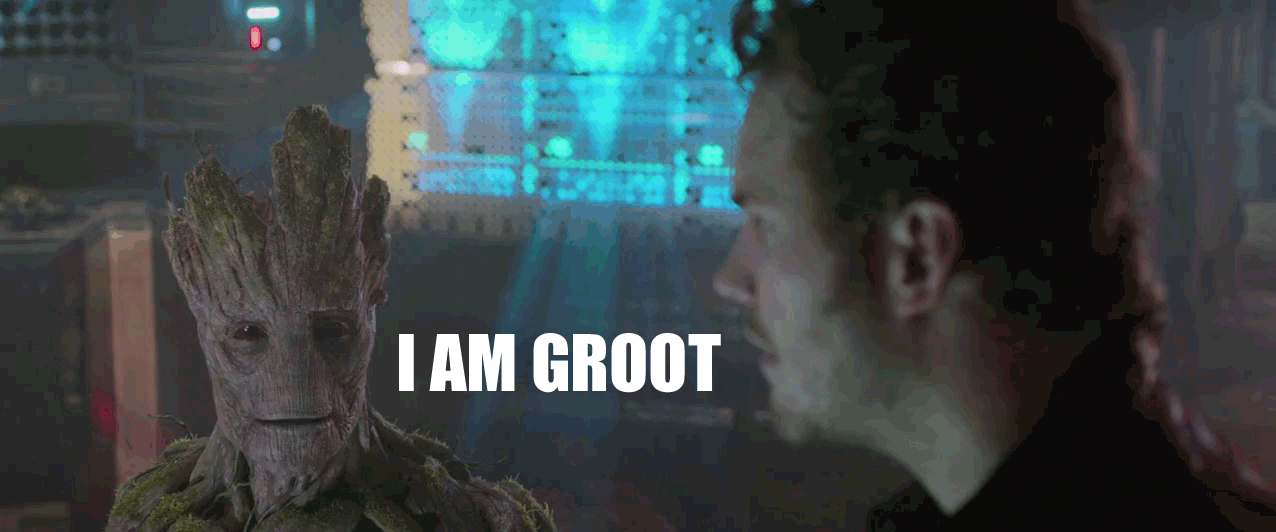 ---
If you want to get in touch contact me
Also is you want to keep up with all my latest posts and musing there's a load of widgets at the top of the page for my Twitter, Facebook and other social channels!
Leave a comment below! I love feedback...unless it's bad.
P.S.
Don't forget to share this if you like it!