Bond Cars through the ages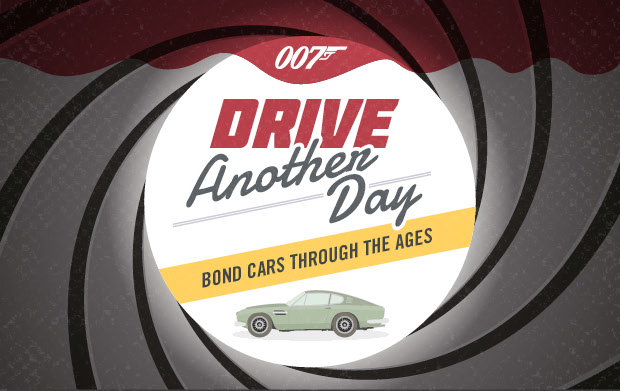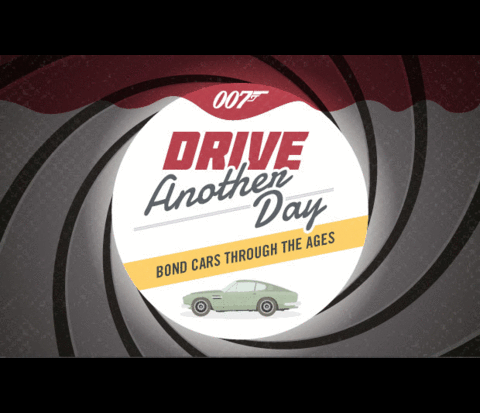 The world of spies has always been ruled by the legend of one spy that never dies...007 also better known as James Bond. Over the years the cars he's driven have got better and better becoming something for car companies to fight to be.
The team at Motor Parks have pain stakingly sat through hour after hour of Bond film and researched their key attributes to put together a detailed infographic that Q would be proud of.
Looking over it, I'm honestly surprised not only by the amount of cars that the famous spy has driven over the years but also the variety.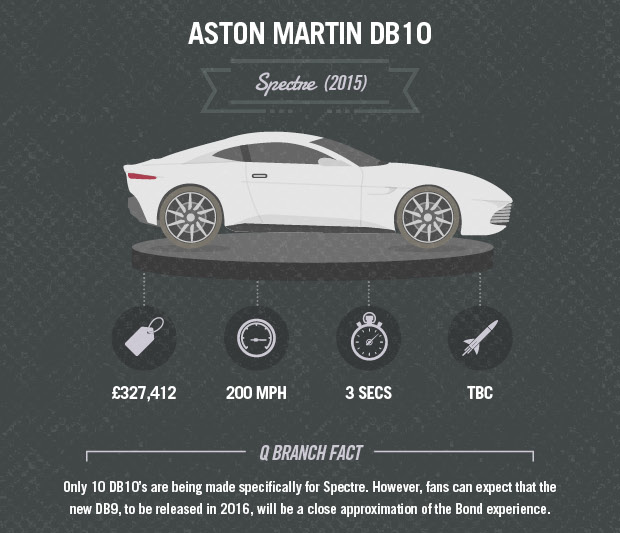 The most recent Bond film Spectre has a truly tricked out car with a ridiculous price tag that only the richest of us could possibly afford.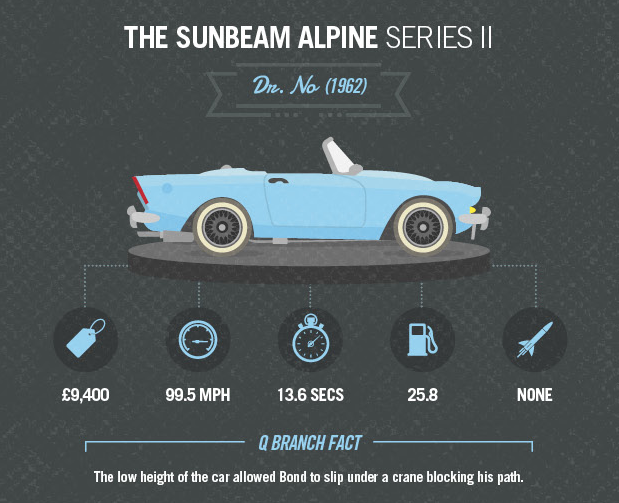 In comparison the car from Dr. No is much more affordable (although probably expensive for its time). An unlike more modern Bond cars there was less gadgetry for Bond to use in the car back then.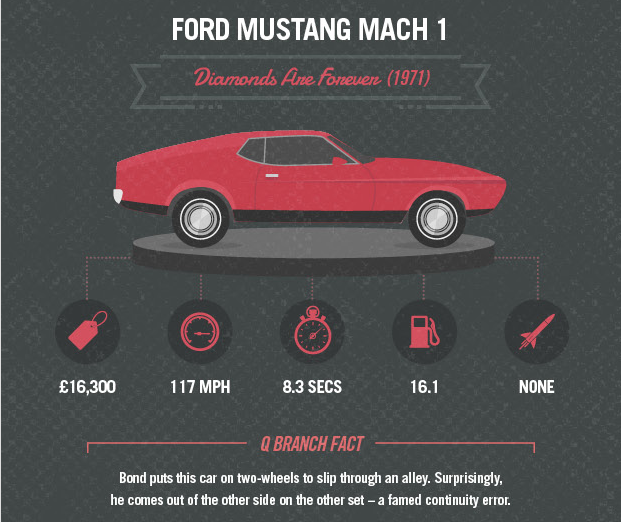 One of my favourite Bond cars from the list however has to be the Ford Mustang from Diamonds are Forever. A true classic with no gadgets to show.
Have a look through all the cars in the full infographic below. Unless you're a Bond superfan I have a feeling you'll be surprised by what's there.

---
If you want to get in touch contact me
Also is you want to keep up with all my latest posts and musing there's a load of widgets at the top of the page for my Twitter, Facebook and other social channels!
Leave a comment below! I love feedback...unless it's bad.
P.S.
Don't forget to share this if you like it!