Chef: A lesson in Entrepreneurship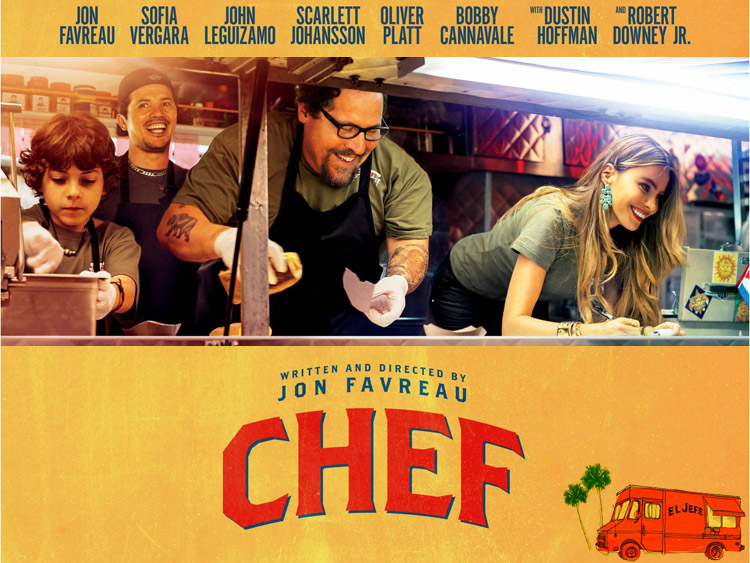 Chef is the creation of the multi-talented Jon Favreau that manages something in a film that I haven't seen in a while...magic. This might be down to the fact that I haven't watched a film in a while but nevertheless this film is truly something spectacular. More than anything else for me it represents a lesson in entrepreneurship.
The film follows Favreau as Carl Casper, a talented and dynamic chef in LA who clashes with owner (Dustin Hoffman) over what should be served in the restaurant ultimately leading to a bad review from an influential food critic (Oliver Platt) as he backs down from the owner. This bad review acts as a catalyst for Carl and his journey to entrepreneurship begins as he tries to do his own thing first in his job (before quitting), finding his passion at home, a little help from his ex-wife (the person who knows him best) and starting a food truck.
This film might not show all the stages of what every entrepreneur goes through but it does show the passion & drive an entrepreneur needs and help that you can get if you're open to it.
Knowing yourself
Much like his character Jon Favreau was also searching to find something. He's quoted saying:
"I had already been thinking a lot about doing a piece about a chef," he says. "I've been trying to work a chef into different things I was writing, because I really like that type of character. He wasn't going to be the lead, and it certainly wasn't going to be something I was going to play, but I just had kept wanting to work it into different projects--but it never took. Nothing ever happened with any of them. I was working towards that world. If I'm curious about something, it's fun to do the research and give it dimension."

Source: Fastcocreate.com
While his search was not the same as his character you could see that he took what he had found in his journey to the film and put it into Carl. You could feel the passion Carl had from the beginning of the film preparing the pig and then the frustration he had when he wasn't allowed to do what he knew was right for the menu.
Knowing when to leave something that isn't right for you is something that every entrepreneur has to struggle with. For some it might easy as they either aren't that connected to what they're leaving for others it's a harder decision. The explosive way that Carl left and came back to give the reviewer a piece of his mind is the dream of many entrepreneur and non-entrepreneur alike. We're all frustrated with the stuff people say/do but unfortunately a world without ramifications for expressing these feelings does not exist. In Carl's case he went viral which would be the fear of everyone in this digital age.
Marketing
However thanks to his son's savvy thinking and use of technology the food truck's journey from Miami to LA was a rousing success as he tweeted, took pictures, geo-tagged and vined all the way. The film itself was a beginners lesson in how the world of social media works and how one could use it to effectively market your business especially if it were a moving one such as the food truck featured in this film.
As a marketer I absolutely loved this aspect of the film and the way the son explained how he had managed to gather the huge crowd in New Orleans. The pitfalls of social media are also explored early in the film when Carl doesn't quite understand that everyone could read his message to the critic on twitter. But without this initial mistake by Carl the success that the son has later on would not be possible. The double edged sword that is social media is explored from bad to good with the film showing that although the older generation have a lot to teach the younger generation we (yeah I still say I'm young) also have something to offer too.
Family and Friends
The film also explores aspects of divorce, balancing commitments to family and accepting help from both family and friends.
Emjay Anthony plays Carl's young son who tags along on the road trip the food truck takes. Favreau puts his own experience of divorce in the film and in a kind of romantic way the father and son find a way to connect to each other which wasn't possible when he worked in his job at the restaurant.
Carl's reignited passion also gave new life to his relationship with his ex-wife played by Sofia Vergara...but I didn't like her so we'll ignore that aspect of the film.
Where the film shines in respect to family and friends is the help that they offer if only you are open to it. Pride is something that everyone struggles with, accepting help or admitting that we need it is hard for anyone to admit. The scene where Carl's friend - played by the amazing John Leguizamo (seriously I don't understand how he's not bigger in film) - has to get the hispanic workers help with getting something on the truck is a small but poignant scene as moments before Carl had tried to do it all on his own. This is something a lot of people do but might not be the best way to do things all the time. His friend also doesn't think twice about helping him. Everyone has a friend like that and if you're an entrepreneur or looking to be one while you shouldn't abuse that you should take advantage of it when you need it as Carl (slightly begrudginly) does.
---
Ultimately the film is all about not being afraid to fail even with limited resources, backing and at times no clear idea of what you're doing. Following your passion and doing something your gut is telling you to do. That's being an entrepreneur and something this film exudes. Plus with a great soundtrack...
---
I hope you enjoyed my thoughts on the film. I'll sum up my thoughts after having watched and wrote about it in a gif as usual.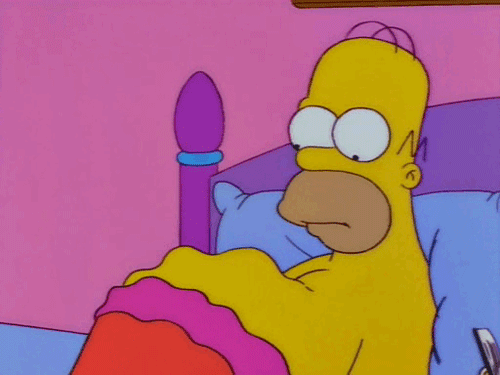 Seriously it's like food porn...
---
If you want to get in touch contact me
Also is you want to keep up with all my latest posts and musing there's a load of widgets at the top of the page for my Twitter, Facebook and other social channels!
Leave a comment below! I love feedback...unless it's bad.
P.S.
Don't forget to share this if you like it!