Dan Luvisi's POPPED CULTURE Kickstarter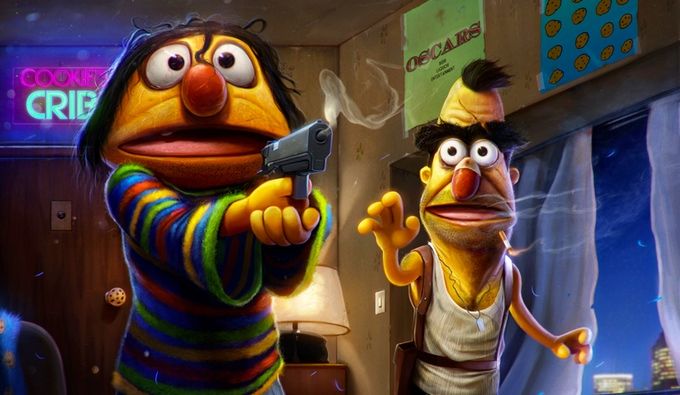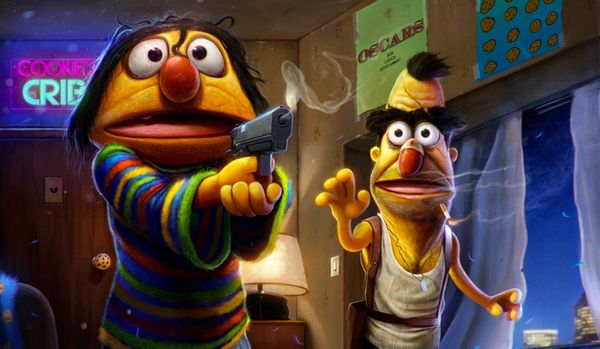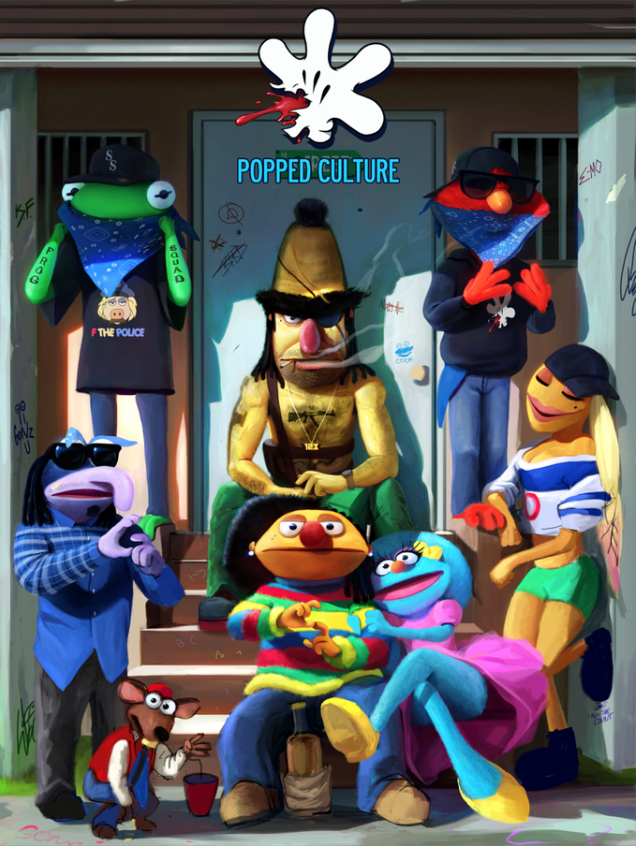 Dan Luvisi, the artist that inspired my twisted Mike Watowski costume launched his POPPED CULTURE Kickstarter on Sunday and within hours it was funded. While it's already funded that doesn't mean you shouldn't still help push it further in the 26 days (at time of writing) it has left by pledging money towards it.
https://www.kickstarter.com/projects/1904003967/dan-luvisis-popped-culture
Acclaimed artist Dan LuVisi is ready to take you on a twisted trip down memory lane. You know those popular culture characters you love so much from your favorite video games, TV shows, and movies? He's reimagined them, putting them in an alternate and strangely satirical universe. After years of putting these images and their associated stories online, Dan is ready to present you with POPPED CULTURE, a book that collects some of his peculiar pop culture paintings, the stories that accompany them, and presents many new and unseen ones as well
Expect to be entertained, disturbed, and, yes, even moved by the world of POPPED CULTURE!
I'm a massive fan of his work and have pledged as much as possible to get hold of his Artwork. To me it's inspiration for future costumes, something awesome to look at and something that will surely be a conversation piece for wherever I choose to place/take it.
As the Kickstarter is already funded Luvisi has started to introduce stretch goals to push the book even farther. Unsurprisingly he's already hit one which means he can add even more pages to the book.
As with all Kickstarters that go over what the creator of it set as the target, this one will have to readjust what they can produce and possibly what the backers are going to get. Based on his fanbase the amount this project will be backed is only going to go up and I have no doubt that Luvisi is going to be able to deliver some spectacular artwork (plus a few extras hopefully).
If this short write up hasn't convinced you to invest or share the Kickstarter, check out the video below and tell any of your friends who like artwork that's not only beautiful but dark and twisted.
---
If you want to get in touch contact me
Also is you want to keep up with all my latest posts and musing there's a load of widgets at the top of the page for my Twitter, Facebook and other social channels!
Leave a comment below! I love feedback...unless it's bad.
P.S.
Don't forget to share this if you like it!