Favourite Harold Ramis Films
For those who don't know Harold Ramis, known for working on hit comedy films Ghostbusters, Groundhog Day and Caddyshack, passed away Monday aged 69.
I'm personally a fan of Ramis' earlier work so I've decided to do a short post listing what I believe were his best films (actor or director) or at least my favourite films. I should probably say now that I won't be doing this for every actor/director that dies as this would start to look like an obituary (as they are dropping like flies now...) but I felt inspired after seeing the below tribute earlier today.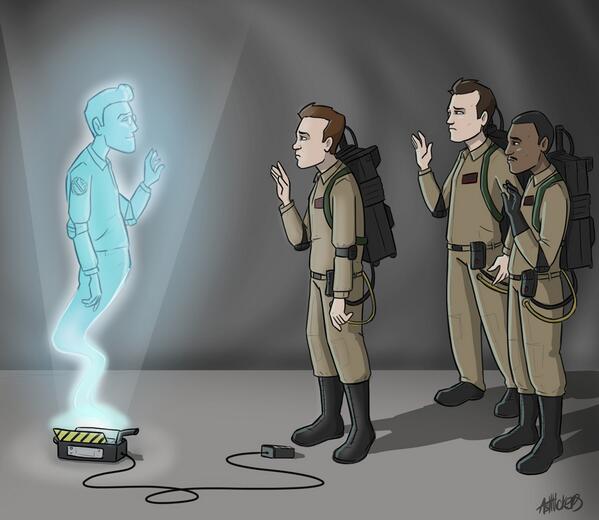 via Twitter
So without further ado in order of least to most favourite!
Bedazzled
A remake of the 1967 classic of the same name Ramis does an amazing job of breathing new life into it, both with his directing and through the screen play written together with Larry Gelbart and Peter Tolan.
The story as many of you are aware is:
Hopeless dweeb Elliot Richards is granted 7 wishes by the devil to snare Allison, the girl of his dreams, in exchange for his soul.

via IMDB
Starring Brendan Fraser and Elizabeth Hurley this was one of the films that I watched anytime it came on TV because it was a good watch at the time (TV was not the current standard). Also I was a teen and it had scenes with Hurley dressed like this. Can you blame me?!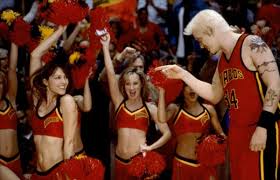 Caddyshack
The first big film Ramis directed according to his IMDB page. I'm sure he directed smaller ones that didn't make the list but this is an absolute classic of a film.
An exclusive golf course has to deal with a brash new member and a destructive dancing gopher.

via IMDB
Starring film legends Chevy Chase and Bill Murray it's one that can still pull a laugh (not as funny now as it used to be unfortunately).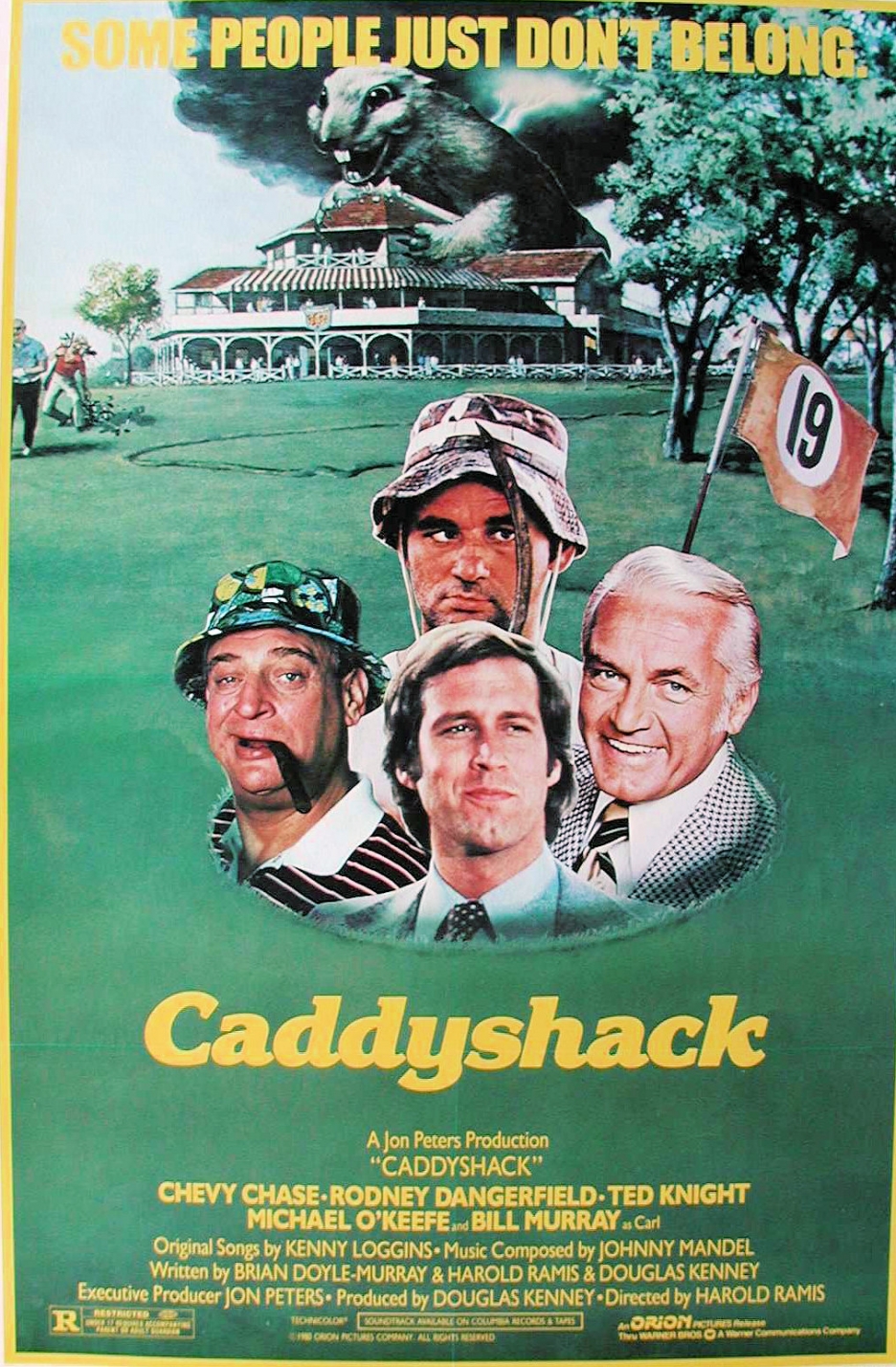 National Lampoon's Vacation
You can tell that Ramis had close relationships with some if not all those who he worked with as yet again Chevy Chase stars in this 1983 classic directed by Ramis.
The Griswold family are on a quest. A quest to a Walley World theme park for a family vacation, but things aren't going to go exactly as planned, especially when Clark Griswold is losing all thought towards a mysterious blonde in a red Ferrari.

via IMDB
To me this is one of the films that pretty much every vacation gone wrong comedy film takes its lead from.
Groundhog Day
Almost my favourite Ramis film...almost. Like the film itself where a man repeats the same day over and over again I could watch this over and over again. It never gets old. If you haven't seen it I truly wonder what you watched when you were young.
Ramis wrote, directed and starred in this film along with Bill Murray another actor he had a close relationship with.
To me the 90's is all about the cheesey movie but this is the good sort of cheese. I'd watch this all day. Murray doing some of his best work and most certainly one of the best films directed by Ramis.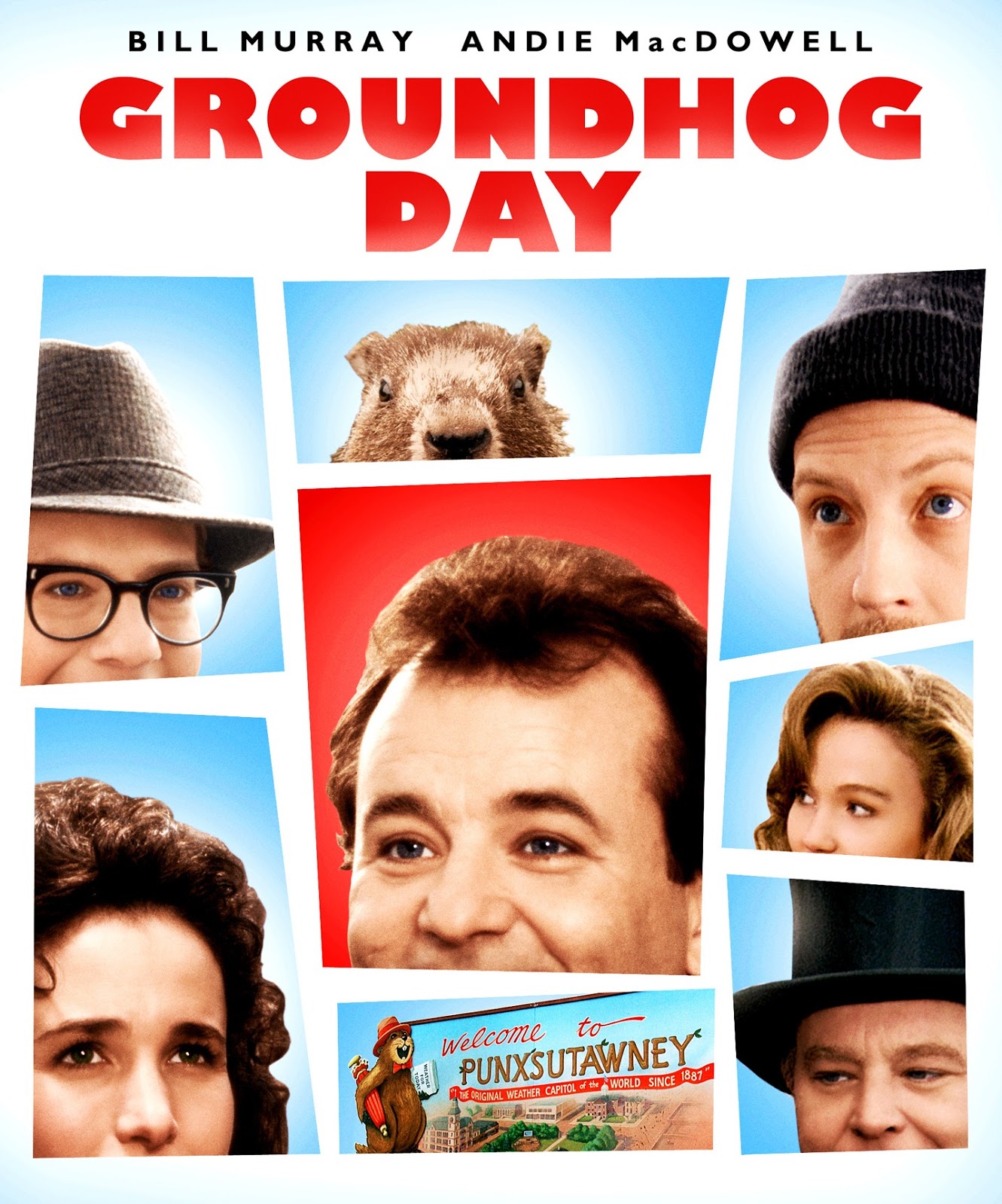 Ghostbusters & Ghostbusters II
For me however Ramis was never about the man behind the camera. For me he was always one character and that is Dr. Egon Spengler in the Ghostbusters films which he helped write and also starred in as the aforementioned character.
For those unlucky bastards who haven't watched the genius that should never be attempted to be copied, the story (like all great stories) was a simple one:
Three unemployed parapsychology professors set up shop as a unique ghost removal service.

via IMDB
Released in 1984 the film was a smash hit and sparked a sequel in 1989 which wasn't as good as the original but you have to see both if you're going to see them. Just has to be done. If you haven't even seen the film there's absoloutely no way in hell you haven't heard the song.
---
Those are my favourite Harold Ramis films. I hope you enjoyed my ramblings! I did want to also do a small sketch to end the post with but I have run out of time. I will add it onto my facebook page instead so keep an eye out for it! If you haven't already, like my facebook page like it if you want to see the sketch as I won't be adding it to this post.
In it's place I can't think of something better than the following to end with.I hope you're doing this somewhere up there Ramis.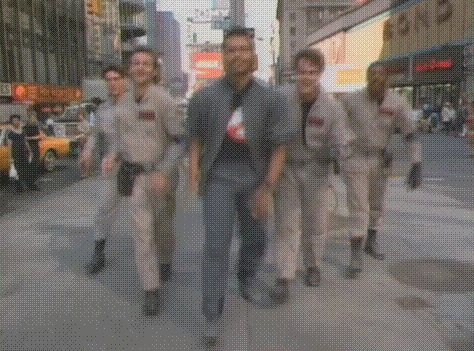 ---
If you want to get in touch contact me via trevor.price9@gmail.com
Follow me on Twitter and send me a message https://twitter.com/TrevorAKP
Like and comment on my page https://www.facebook.com/TVtrev
or
Leave a comment below
Don't forget to share this if you like it!