Flatpack 10: Hidden Treasures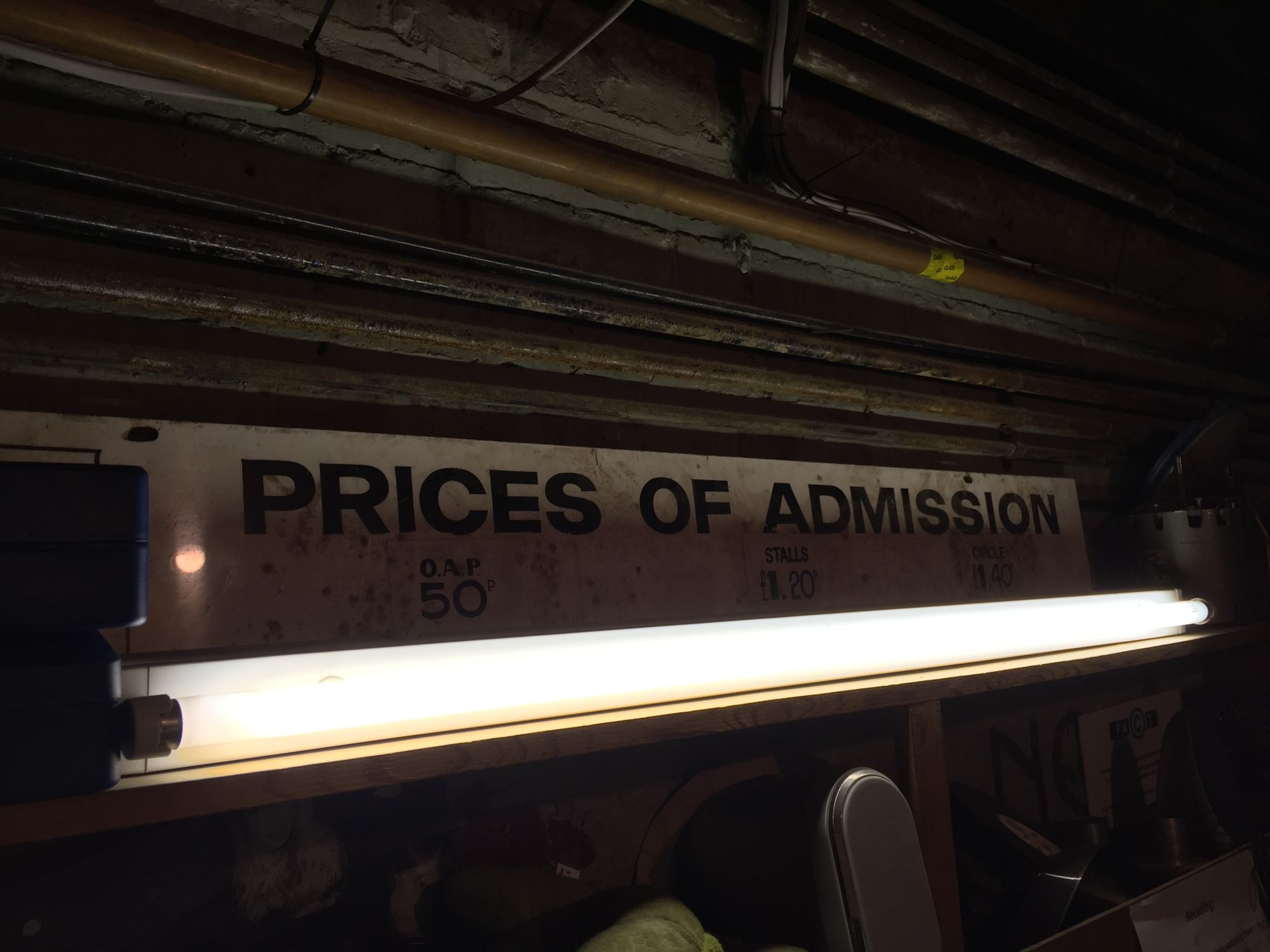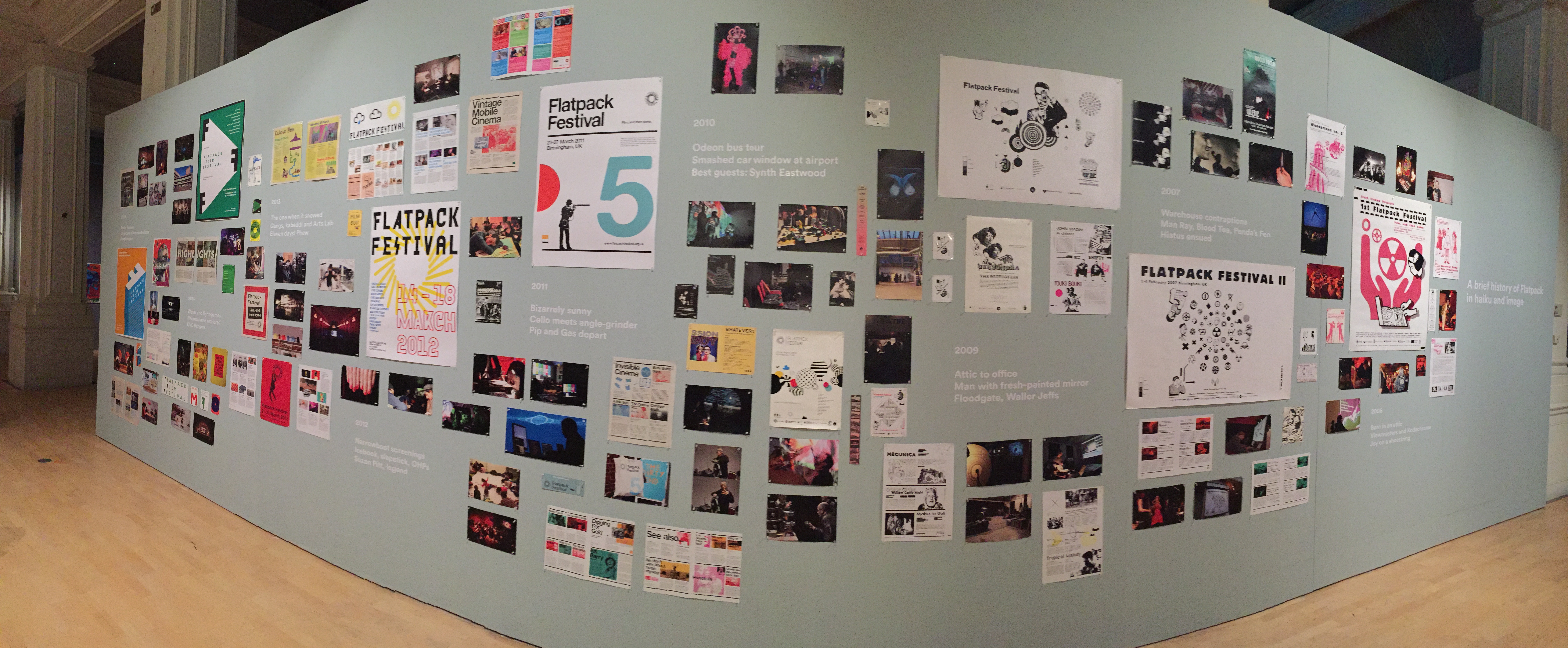 My second day of Flatpack was one of exploration and finding new things in a city that is always full of hidden gems.
It started with an early morning Instameet which was the first one I have ever been on and it was appropriately on world wide Instameet day, the thirteenth of it's kind. The Instameet started at The Electric Cinema taking us behind the scenes of the UK's oldest cinema and allowing us on stage, in the basement and even in the projector room! We took full advantage of the access and explored with our cameras (or in my case my trusty iPhone).
From there things took a turn for the worst as our tour guide to take us around Birmingham to see some of the previous cinemas of the city that hide in plain sight didn't turn up due to personal circumstances. But the two women guiding the group soldiered on and honestly we didn't mind as we all stumbled through the city as one of them cobbled together the route from memory. I'll definitely go to another Instameet again where hopefully the same misfortune won't happen as the pictures that come out of the day are something else.
Delusions back the Electric was my next stop which was a collection of slightly nightmarish shorts that explored the outer reaches of the human psyche.
From there it was on to the decidedly penis shaped inflatable structure that was known as the Action Space. After entering surreally through the piss hole I was ready for a workshop called Mirror Mirror which utilised a lantern projector and acrylic slides attendees could draw themselves. This was quite similar to the Hand Drawn Animation workshop from a previous year.
From there I went on to see iShorts 2 at the Birmingham Museum and Art Gallery as well as to take in Richard Nicholson's exhibition. The shorts were an interesting selection from Creative England ranging from a coming of age story, to sock fetishism to alien conspiracy/murder. My brain went on a journey in that hour...
The exhibition is one of the many highlights of this years festival for me and more so because of having had the opportunity to explore the Electric in the morning. Called "The Projectionists" it was a showcase of a dying profession as a result of technological advancement. Due to digital projectors being brought in approximately 90% of projectionists were made redundant in Britain meaning that the job has all but vanished save for a few cinemas like The Electric. You can imagine my shock and dismay reading this as well as seeing a beautifully captured shot of Sam Bishop from The Electric. Not only was he pictured in his element but other projectionists from all over the UK. This was a beautiful and sobering exhibition that complimented my mornings experience. I honestly had not planned to visit the exhibition but like all great things I stumbled upon it, in part thanks to Flatpack and in part due to my incredible luck at times.
My final stop for the night was back at The Electric to see the film Remainder which followed a man who is trying to recreate a particular building after losing his memory when something falls on him from the sky. Using his sizeable £8.5 million settlement he makes a life size recreation complete with an old woman cooking liver so it wafts up in the building, a pianists practicing and cats tethered to the roof. This puzzling thriller was intriguing, funny and gripping throughout. This is a film that you probably won't find in a normal cinema but it's something you should watch if you want a different type of thriller.
---
If you want to get in touch contact me
Also is you want to keep up with all my latest posts and musing there's a load of widgets at the top of the page for my Twitter, Facebook and other social channels!
Leave a comment below! I love feedback...unless it's bad.
P.S.
Don't forget to share this if you like it!