Flatpack Film Festival 2015: Time & Motion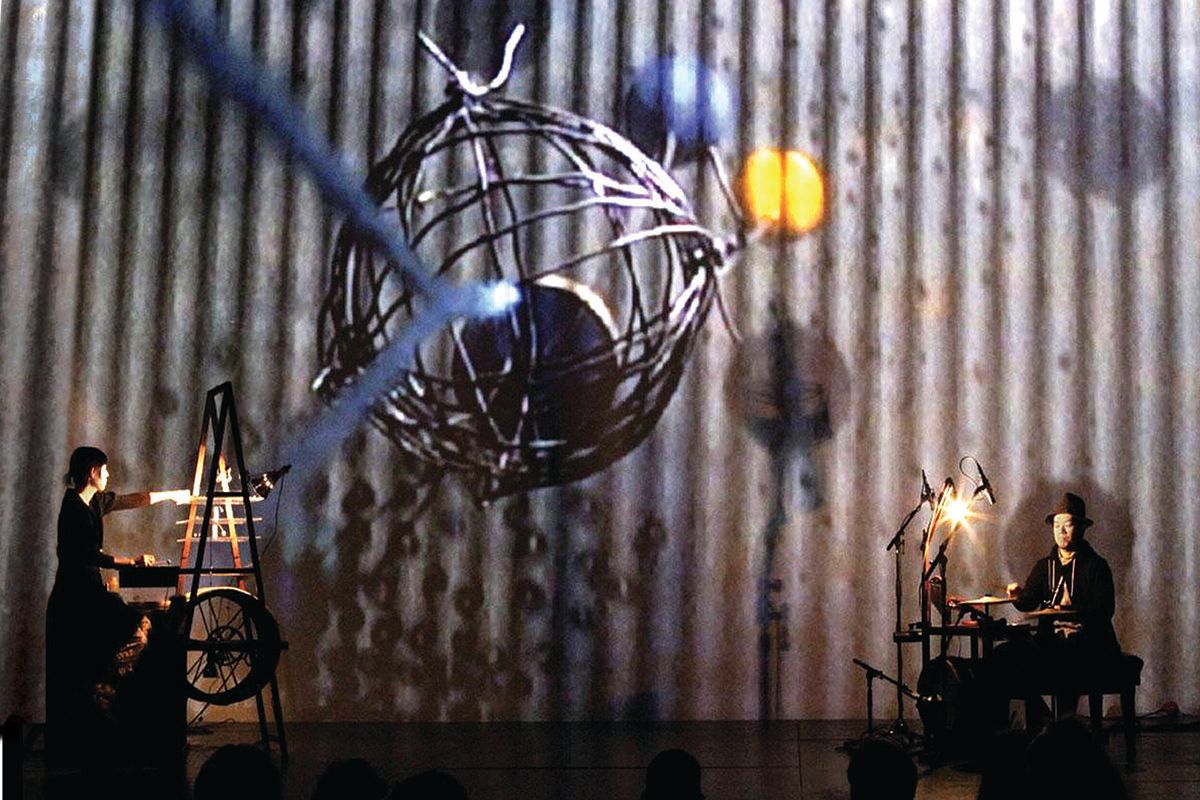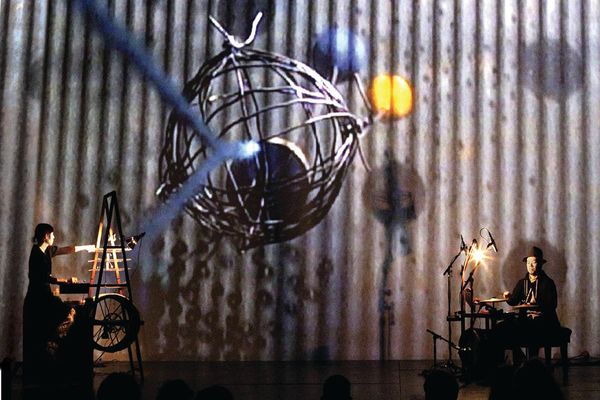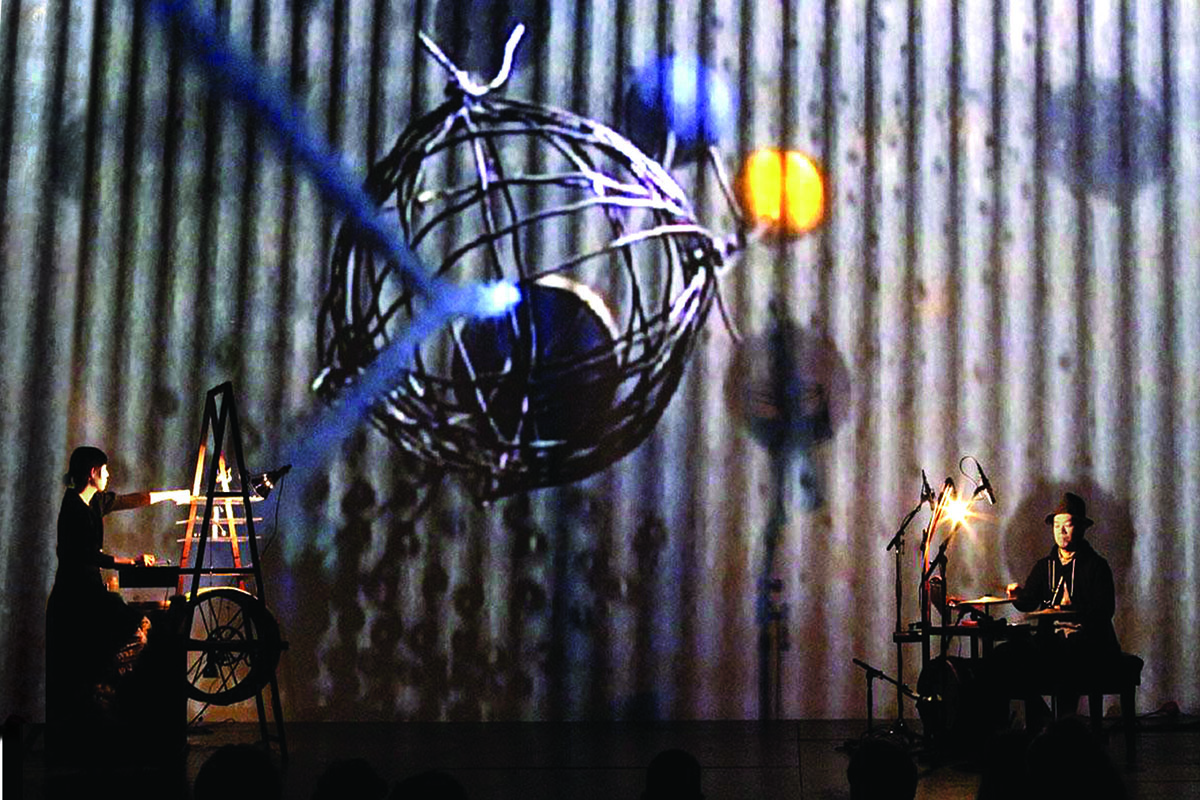 An evening of live animation and performance different from Paper Cinema's The Odyssey but equally as wondrous. If the Odyssey was story, spectacle and intrigue, then I would consider Time & Motion to have been more spectacle and intrigue. Held at Millennium Point and only costing a fiver this was a highly affordable event for the open minded.
Attractions included the first ever UK show by Japanese duo Usaginingen, whose home-made opto-machinery produces real-time visuals through specially made filters soundtracked by a live percussion score. Artist/Knitter Sam Meech shared his special brand of 'knitted cinema' with a show that combined stop-motion, 7 inch singles, Eadweard Muybridge and knitting. Finally to close the show Sculpture, explored the realm of electronic music, kinetic art, comic strips and audiovisual cut-ups by using a mix of analogue and digital practices, and a couple of turntables.
Between performances there was also lots to do with Jim Le Fevre and his spinning world of phonotropes, Sellotape Cinema with their mobile projectors and sticky film strips, visitors could create their own light paintings, turn their faces into an OHP-projected scanimation, submerge ourselves in a wall of psychedelic shadows (Paul Gittins), and even take a ride on a life-size zoetrope.
From my view the space at Millennium Point was a little to large for the event which is unfortunate as it was quite a unique event. I don't think the weather helped to gather a sufficient audience with it being so cold and windy some people may have chosen it was better to keep warm in their beds during this midweek event.
The life size zoetrope was amazing to go into and reminded me of the zoetropes I made last year at flatpack. Although a little dangerous with a slippery seat, having one of the volunteers push you around a merry go round with a film around it was so much fun. Most people that went on to it wanted to go again.
Honestly when the live performances started I had no idea what to expect from the event and the live knitting that came with knitted cinema definitely threw me. However as that progressed I was amazed to see the animation that was created using the pattern from the knitwear and a time-lapse loop. Animation can truly be created from anything.
The best performance of the night however was unsurprisingly from the Japanese duo Usaginingen. They're psychadelic performance using home-made machinery was truly one of a kind. It was wonderous to watch how they were creating optical illusions in front of us on screen with their strange contraptions.
---
Overall the event was one of a kind but compared to the other Flatpack events it wasn't quite my cup of tea.
Saying that however Usagningen was well worth my Wednesday night.
---
If you want to get in touch contact me
Also is you want to keep up with all my latest posts and musing there's a load of widgets at the top of the page for my Twitter, Facebook and other social channels!
Leave a comment below! I love feedback...unless it's bad.
P.S.
Don't forget to share this if you like it!