Flesh and Bone: Broken Dreams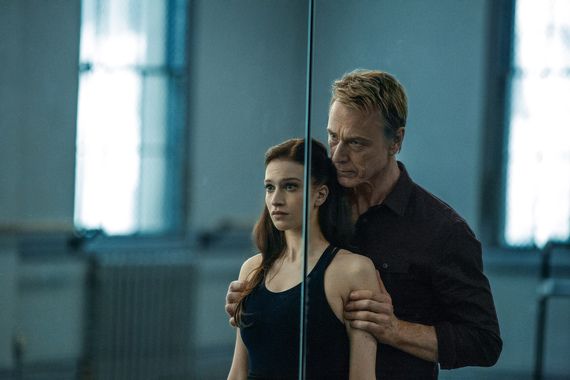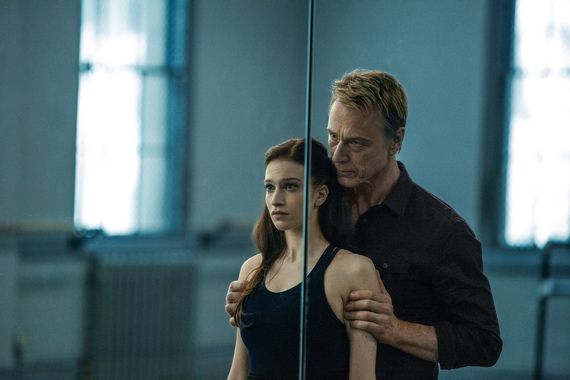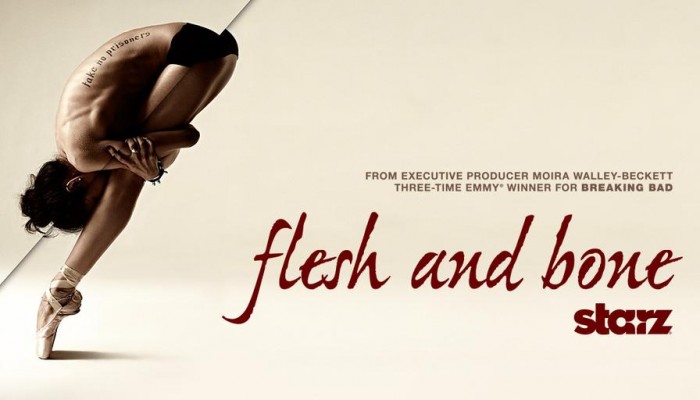 A young girl from blue-collar Pittsburgh comes to New York to become a professional dancer...no it's not a Flashdance remake but an eight-part series which is a dark and intensely compelling take on ballet.
Flesh and Bone revolves around Claire Robbins (Sarah Hay) a talented 21 year old scarred by her past looking to make it in the world of dance. a real-life ballet dancer.
Unlike most dancers she literally escaped her home town Pittsburgh by dark of night, for her long-shot audition at the fictional American Ballet Company.
One of the great things about the series created by Moira Walley-Beckett is that she cast real dancers including the main character so there are no body doubles in dance scenes, these are the actors/dancers, making it very authentic to the story she weaves. This might be the effect of her award winning six years as a writer and co-executive producer on Breaking Bad and the fact that she is also a dancer.
The show while centred around Claire, (like a dance) would not work without it's supporting cast such as the polarising artistic director, Paul Grayson (Ben Daniels) who while a dance visionary is also an authoritarian dictator that Napoleon would be shocked by at the best of times.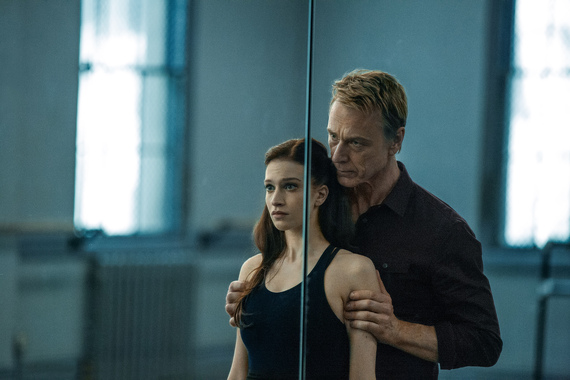 Then there is the sweet (but slightly crazy) homeless man called Romeo (Damon Herriman) who lives around her apartment. A would be threat to her that becomes a close confidant as the series progresses.
But the most important characters of all other than those mentioned above are the room mate, the brother, the best friend and the prima. All have a role in shaping Claire as she goes down the rabbit hole that is ballet when you have that spark that people will destroy themselves for.
Whatever the case, Flesh and Bone makes us care what happens to the main characters, especially Claire which is no surprise as she's the lead. There are particular moments in almost all the episodes which are tough to watch but for the most part the series is distinctly satisfying in its finality.
However what I truly like about the show are two things, one is how it ties in the story of The Velveteen Rabbit which mirrors the journey Claire goes through in the series. The other is how dreams are made and broken within a breath. Walley-Beckett is a genius in how she gives her characters just enough slack to float away so she can yank them back down to earth.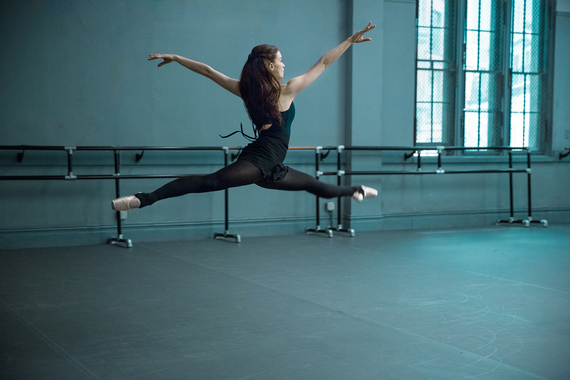 Claire is obsessed with finding herself much like how the Velveteen Rabbit is with finding out how to become real. However unlike the Velveteen Rabbit, Claire has the harsh and unforgiving backdrop of a ballet troop and New Yorks seedier area of up market strip clubs and child sex trafficking. Basically Claire goes through a lot that the rabbit doesn't however Walley-Beckett ensures that the similarities she wanted between the two are there for those paying attention.
All the characters play a distinct role in this twisted re-imagination of the the classic tale with some additional nuance and...of course some beautiful dancing by the talented dancers/actors.
If you're looking for something to watch while your other shows are on a break I invite you to this ballet on your screen with added drama and many, many broken dreams...
---
If you want to get in touch contact me
Also is you want to keep up with all my latest posts and musing there's a load of widgets at the top of the page for my Twitter, Facebook and other social channels!
Leave a comment below! I love feedback...unless it's bad.
P.S.
Don't forget to share this if you like it!