Kickstarter Film Fest 2014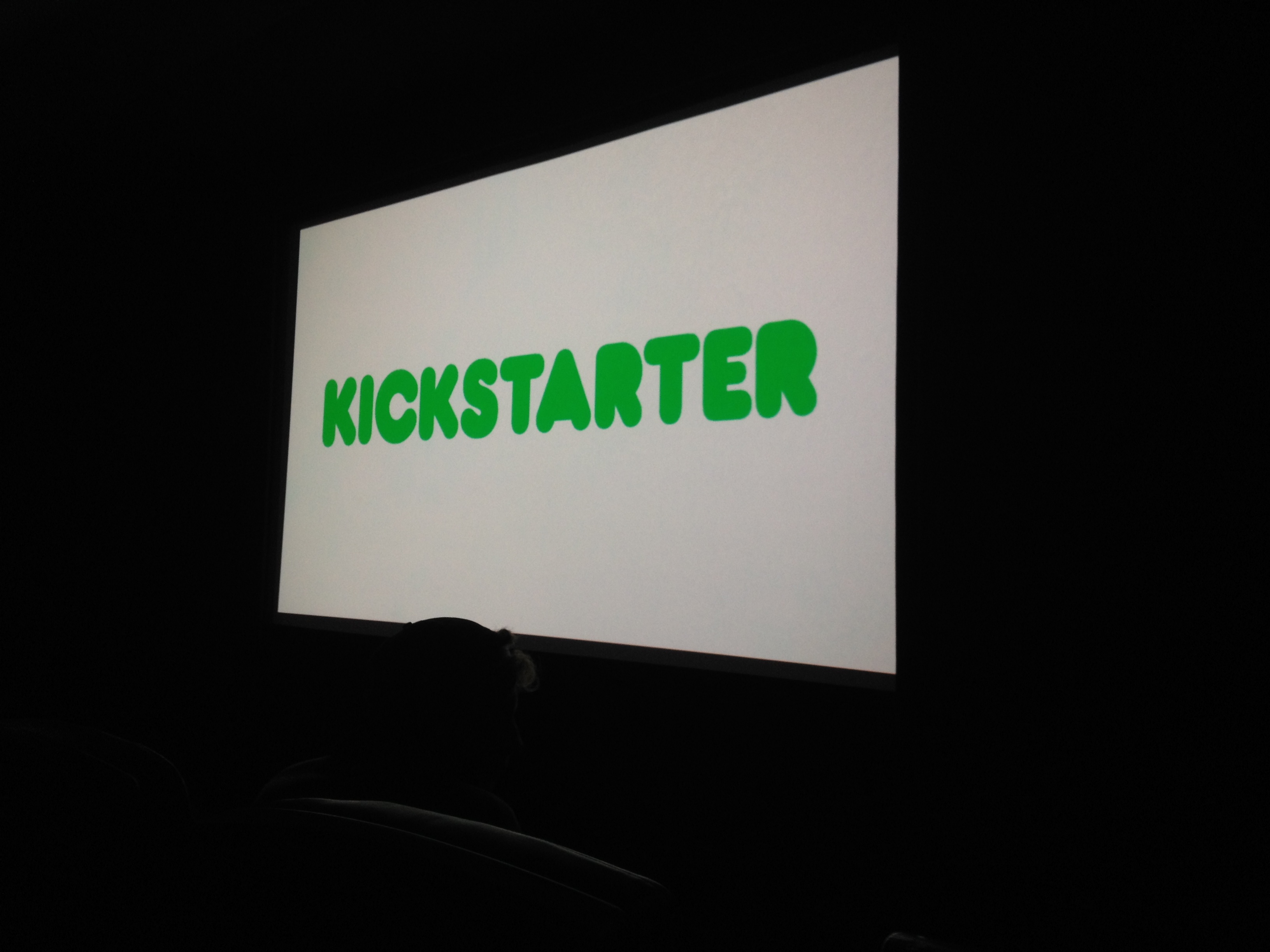 For the past 2 years Kickstarter has been helping UK artists and filmmakers bring their projects to life. The team at Kickstarter have previously screened a film festival 4 times in Brooklyn with an assortment these films and animations from all over the world. For the past week however for the first time they brought the festival to London with a load of events and of course screenings.
As most of you who have followed my blog from the start know, Kickstarter had a big hand to play in me actually starting one after I backed Ghost which is the platform my blog is hosted on. Over the past year or so I have backed a few projects including a film project called Kung Fury. When Kickstarter sent out an email inviting all backers to the festival I jumped at the chance.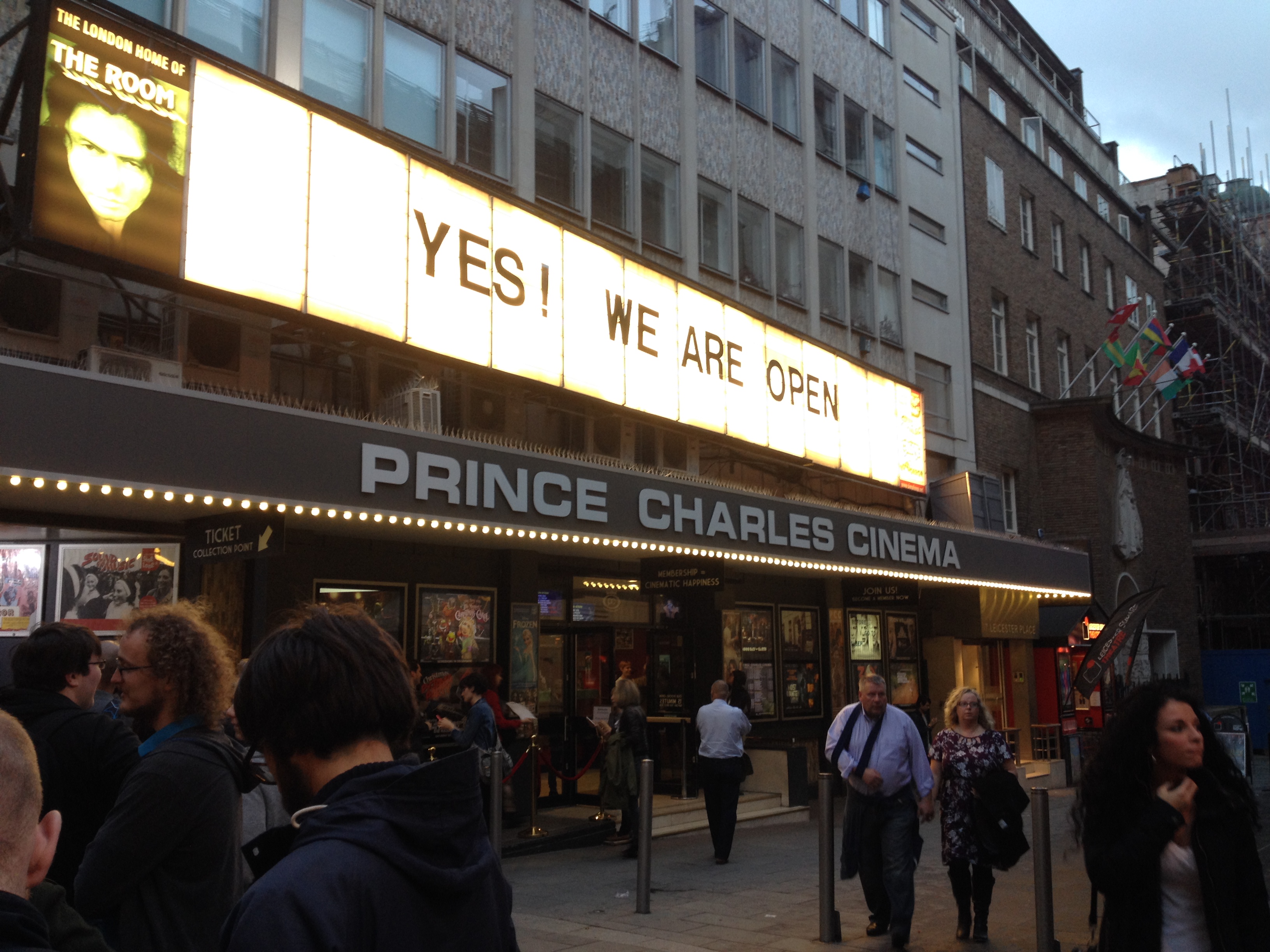 The program for the Saturday event that I went to included an impressive selection of shorts, animations, documentaries, trailers and excerpts of full length films. In the fully packed theatre of Prince Charles Cinema, Leicester Square I had a great time as I'm sure most of the audience did as well. From what I could tell there was a mix of nationalities there based on peoples accents. My guess is backers who happened to be on holiday decided this would be a great event to go to as well as people like me who made a special trip down to London.
The program for the night was based on the one from the film festival that happened in Brooklyn in July. Kickstarter actually did a blog on it which Liz Cook one of the minds behind the festival was kind enough to point me to. Kickstarter's resident film specialists Liz Cook and George Schmalz were two of a group of 15 who went through 1000 submissions over a period of approximately 6 weeks. These submissions ranged from trailers to excerpts that creators sent in to shorts. As someone who watches a ridiculous amount of visual content myself I can honestly say they did a great job in creating a selection that moved the audience emotionally, made them think and explored a whole variety of subjects in the two hours. You can read their blog here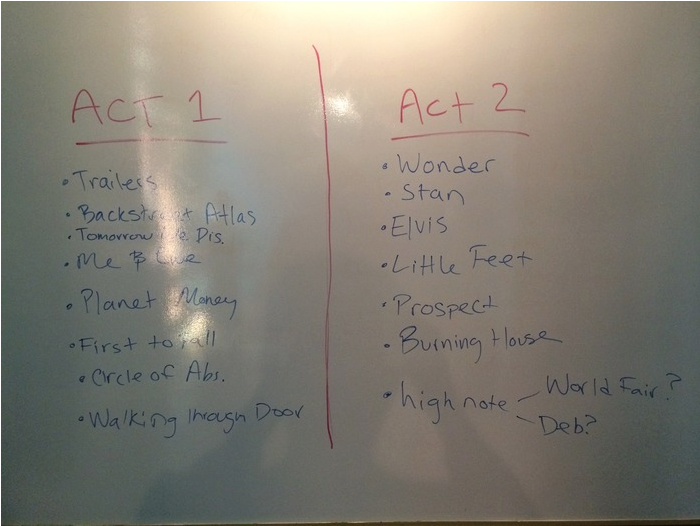 Favourite bits
Out of all that I saw at the festival I have to say that there were a few that stood out in particular for me. Firstly the trailer for Kung Fury which I actually have backed and am very much looking forward to the finished project. Rewatching the trailer on an actual film screen was a treat.
Secondly Planet Money Makes a T shirt which was just fascinating to watch from start to finish. What I loved in particular about it is the idea that there's a world behind everything that we touch that we usually totally ignore or are totally unaware of. And even if you are aware of it there are always sections of it you've never even seen, heard of, experienced...it's limitless potential of exploration.
Night of the Living Deb was a nice way to break up the fest with humour and surrealism. When I have time I have to look up the rest of the videos that came out during the campaign to get it kickstarted.
https://www.kickstarter.com/projects/1364524925/night-of-the-living-deb-a-feature-film
But the standout favourite has to be the short that stole the show. Prospect follows a girl and her father hunting for valuable resin on a toxic planet. When her father is attacked, she is forced to grow up quick.
Simple. Complicated. Kind of magical.
This is not to say that I didn't enjoy the rest it was just that these few stood out the most for me. The animations were a close second as were some of the other documentaries. I could probably do a longer piece on this but I'll stop here.
---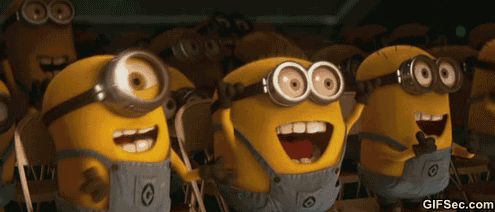 The one thing that truly stood out was that people actually clapped at the end which is a true rarity now after a normal film. It's what makes going to things like this even more special.
You can find out about the rest of the projects shown here
---
If you want to get in touch contact me
Also is you want to keep up with all my latest posts and musing there's a load of widgets at the top of the page for my Twitter, Facebook and other social channels!
Leave a comment below! I love feedback...unless it's bad.
P.S.
Don't forget to share this if you like it!