Most people who go to conventions such as London Film and Comic Con go for the guests or the cosplay and some even go just to meet people who are just like them.
Everyone can agree though that they all like to go to see what merchandise they can get from the convention that they can't find anywhere else. There were some amazing stalls there from big retailers like Forbidden Planet to small independents. However what I loved to see were the artists who were mixed in with the dealers and the comic book artists who were all in EC1.
I was lucky enough to have the opportunity to talk to a few of them and even get the contact details of a few of them. One massive surprise was meeting the artist of a piece of artwork that I had as my computer background for months at work because I loved it that much.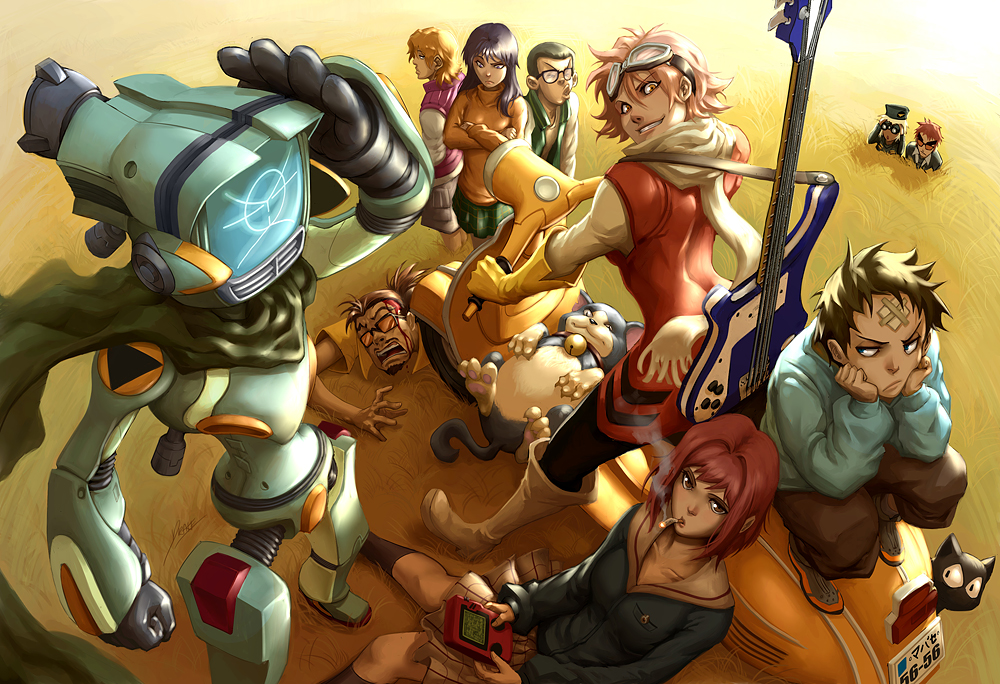 http://quirkilicious.deviantart.com
However there were 2 artists in particular who stood out for me enough to buy prints from one and have comissions done by both!
Liam Shalloo
A UK based Comic Book, Video Game and Concept Artist known for his work on Transformers, Spider-man and various titles for Sony PlayStation I saw Liam on the Saturday while wondering around EC1 after the Cosplay Masquerade.
His work to me was very eye catching and had a unique look to it that I liked. Honestly I hadn't planned on buying anything that day but I had a chat with Liam after realising he was doing commissions.
Having been in Mojo Jojo all day I had the brainwave to get Liam to do a cover with Mojo Jojo on it as a way to permanently immortalise my idea of Mojo Jojo. He did the piece overnight and coloured it in the morning while I waited for my Stan Lee autograph.
I was extremely happy with the outcome as he made Mojo look awesome! He even added some details that I hadn't got around to adding because of time.
Loved the work and will be getting it framed soon to put onto my wall.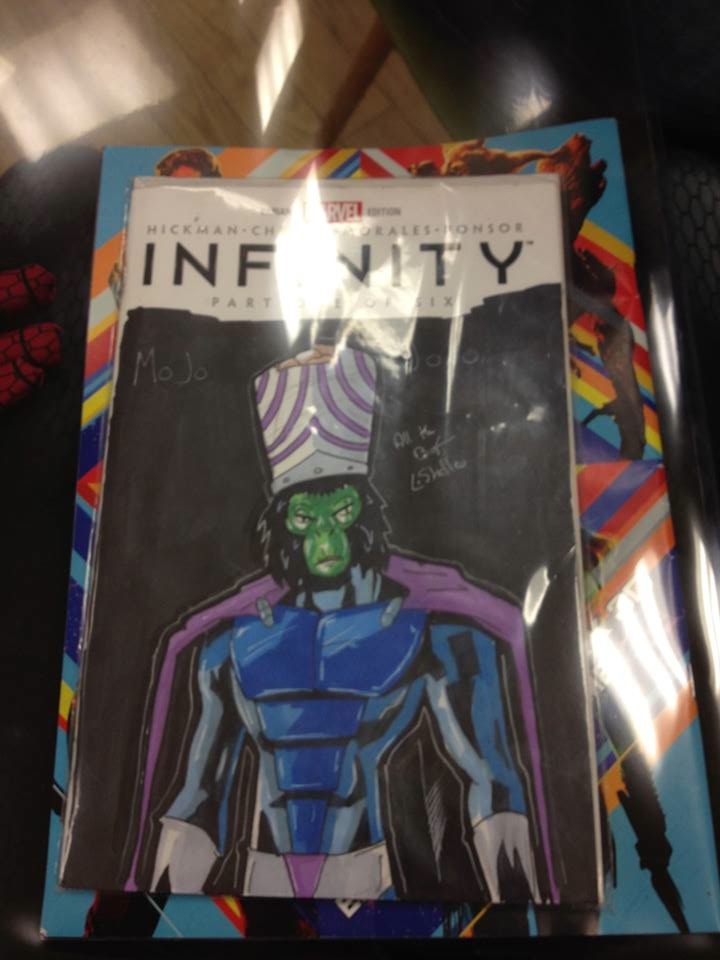 You can check out some of his work on Deviant Art and Facebook below:
http://liamshalloo.deviantart.com
https://www.facebook.com/LiamShallooComicArtist/timeline
Grant Perkins
A comic book artist and writer; who works and lives in South East England. Grant's publishing credits include 2000ad, Image comics, Digital Webbing Presents, Cereal Geek, Hero Happy Hour and more.
Freelancing in the comic book field for over ten years he's also written and published the novels 'Dwayne Hickenbottom and the War Boots of Doxxville', and it's sequel 'Dwayne Hickenbottom and the Journey to the Centre of the Birth'.
I was lucky enough to meet Grant on preview night and just had to buy 2 prints from him before they sold out or I forgot and ran out of money.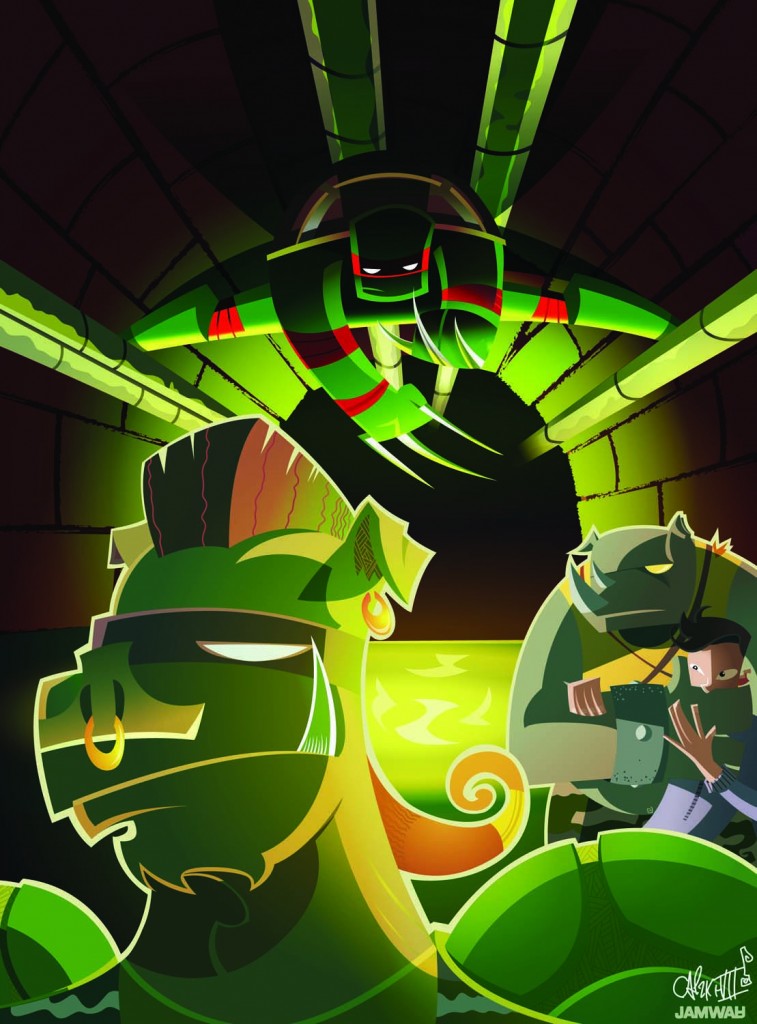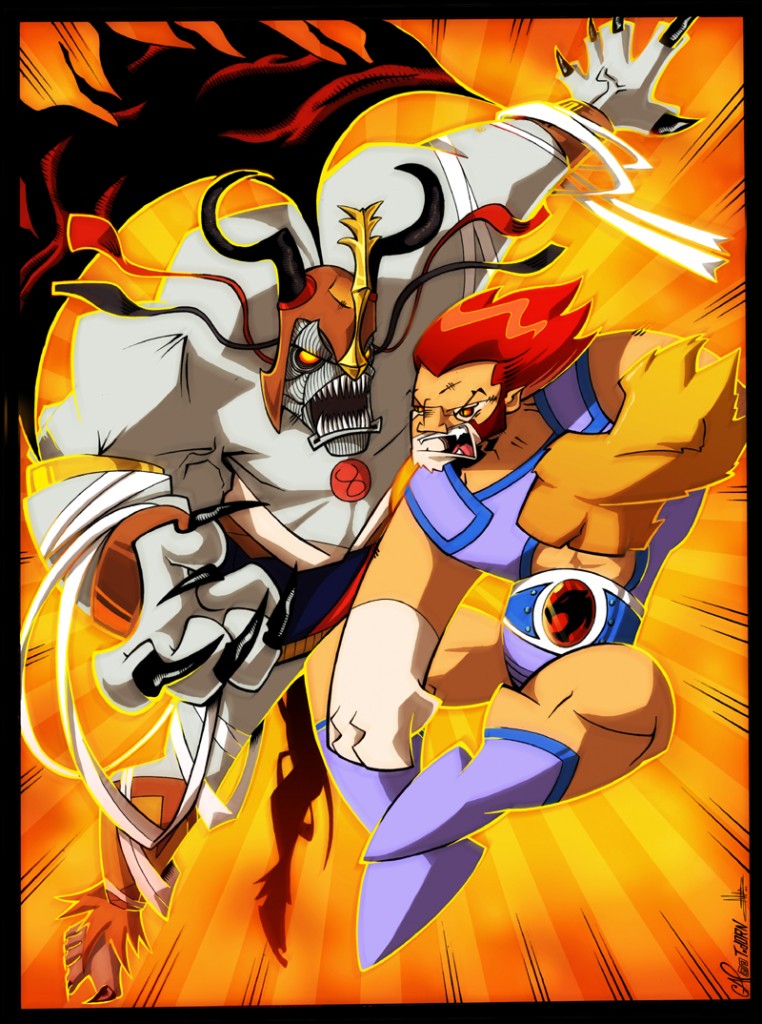 The first print I got for my friend Ben as he is a massive fan of the original Teenage Mutant Ninja Turtles so I thought this would be a good souvenir for him.
The second one was for me though as who doesn't love the Thundercats??! This is freaking awesome!
On the final day in the final few hours I got Grant to do something pretty special. I had met José Pablo Cantillo from the Walking Dead earlier in the day after I spotted him talking to some girls away from his desk. I was in a rush so wasn't able to go back with him to get an autograph at the time but did get a selfie with him (nicest guy). Once the Stan Lee talk finished I had an hour left of the convention before it closed up. I was strolling around and saw that Jose was free as was Lawrence Gilliard Jr. I asked Jose if he would still be there in the next 30 minutes which he said he would be and I ran to Grant to get him to do a quick 20 minute sketch of their characters so I could have it signed. Their characters aren't huge in comparison to others but I liked their portrayal of them a lot.
I totally forgot to ask Lawrence if he would still be there and just caught him. He was nice enough to do one last signing (Just realised I was his last signature of the convention woo!). Jose true to his word was waiting patiently and we even had a cool chat about art.
I actually can't wait to frame it up as it was one of the many highlights of LFCC and it was so cool to get it commissioned and then signed within 30 minutes. Only at a convention...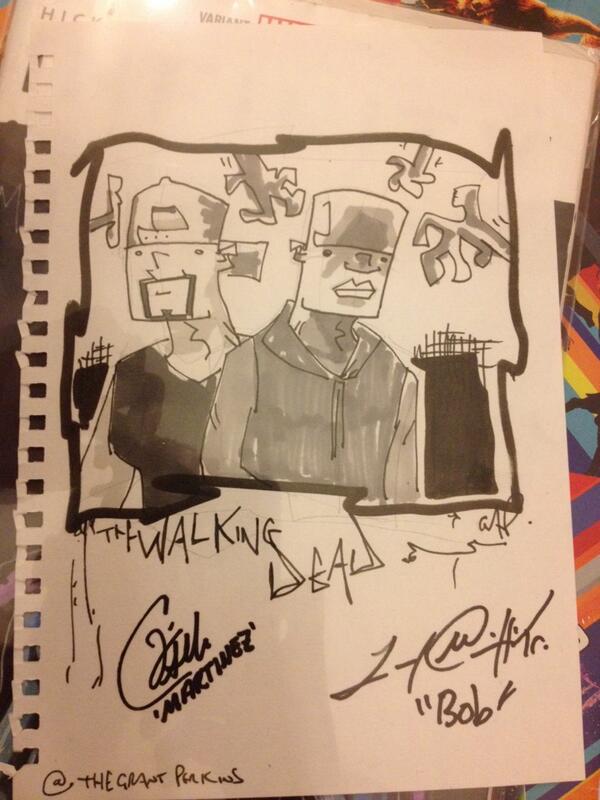 You should check out Grant's other work on his website below. I will probably end up buying more of his and Liam's stuff in the future.
http://www.thegrantperkins.com
---
I have no idea how to sum this post up in a funny gif or a picture so I'll just say it's a pretty tough job being an artist. A lot of talent often goes unrecognised so I'm really glad these guys stood out from the crowd as I was able to get some awesome and unique commissions from them.
---
If you want to get in touch contact me
Also is you want to keep up with all my latest posts and musing there's a load of widgets at the top of the page for my Twitter, Facebook and other social channels!
Leave a comment below! I love feedback...unless it's bad.
P.S.
Don't forget to share this if you like it!