Loot Crate: Combat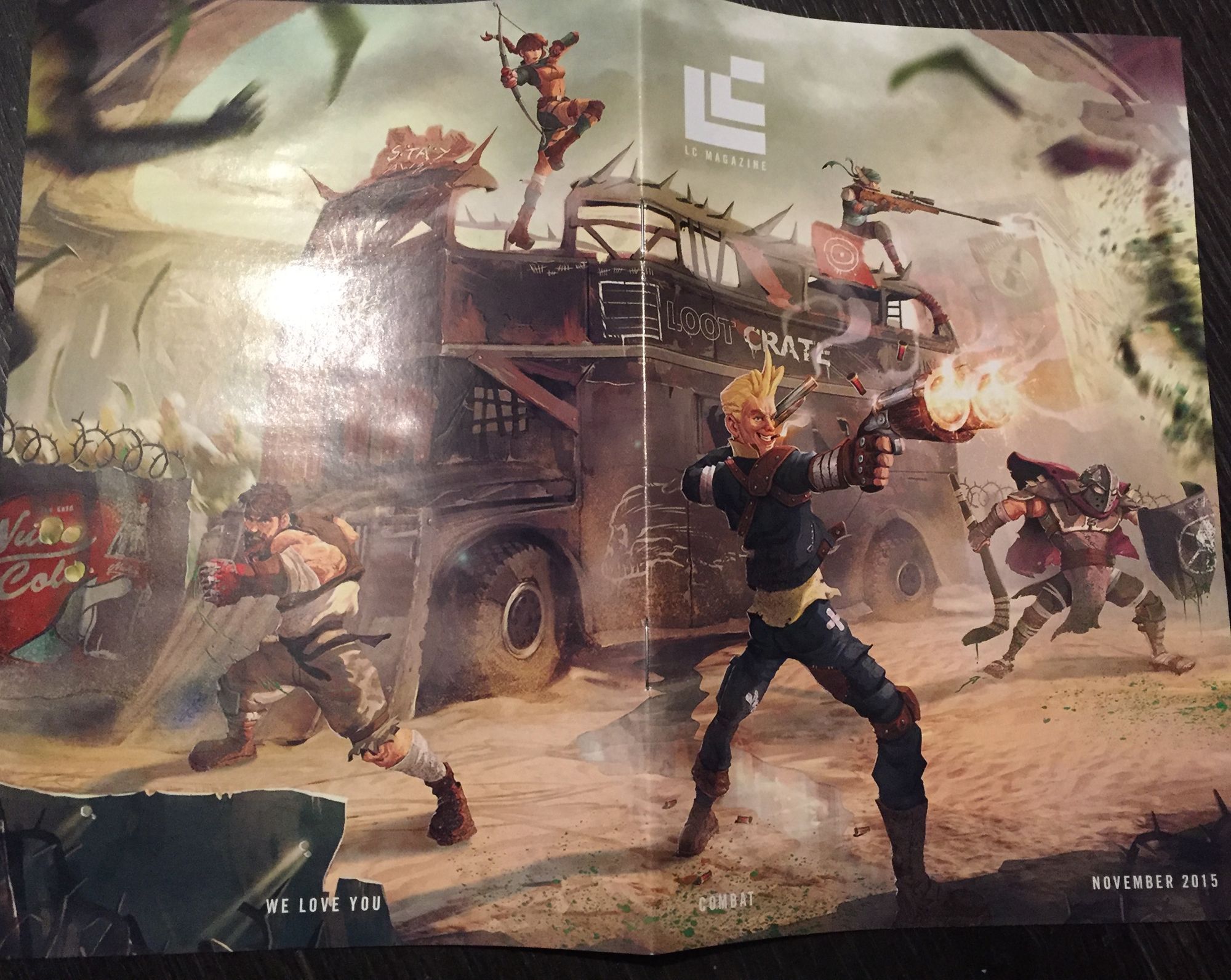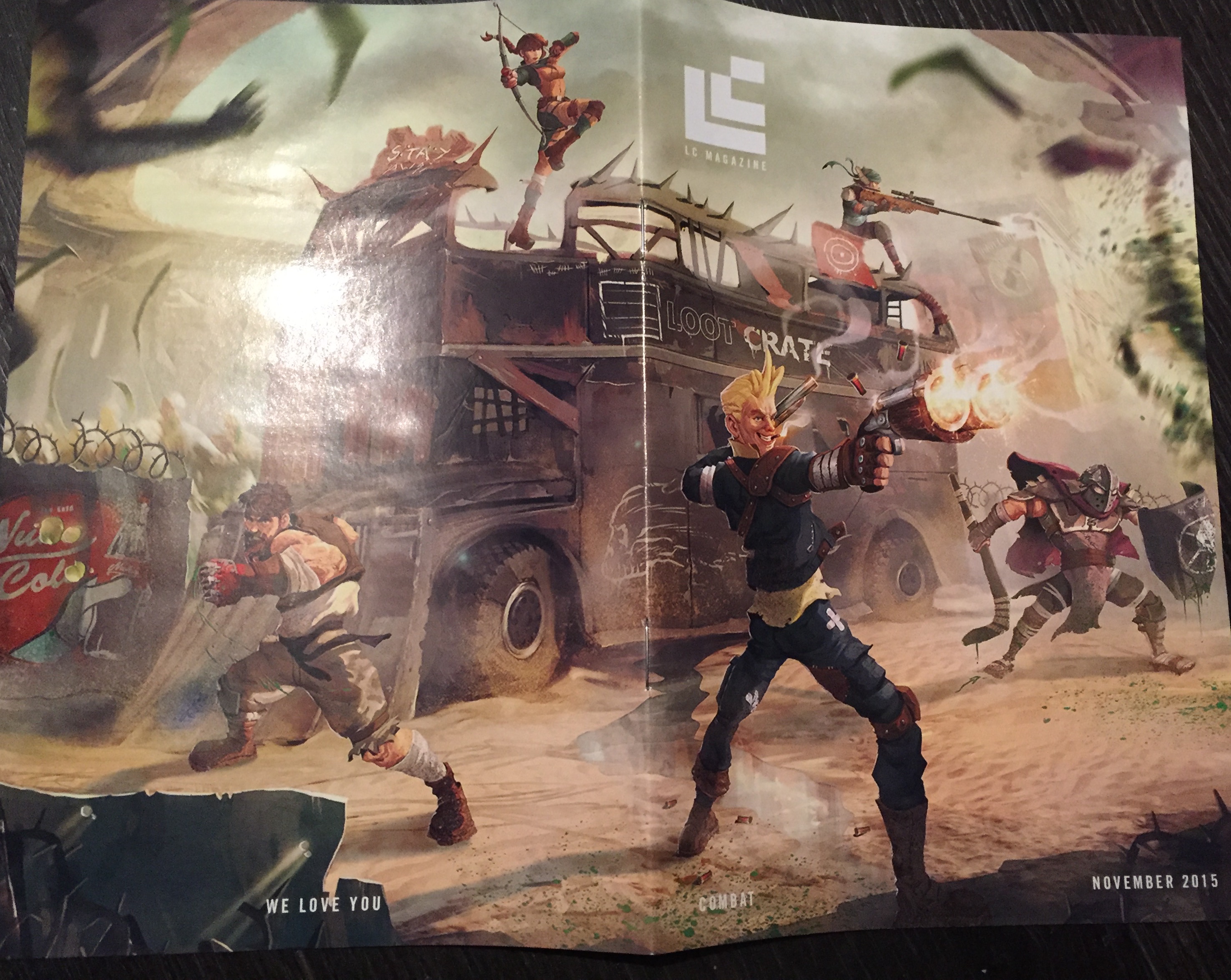 Combat is something sacred to all boys and sometimes girls too, we all love a fight although the getting hurt thing isn't always fun. That's why entertainment exists so that we can experience the exhilaration of fighting without any of the nasty consequences.
This month's Loot Crate explores the fun crazy fighters that take combat to the extreme in the fictional worlds of Hunger Games, Fallout 4, Cute but deadly and Street Fighter.
Starting with the crate, following the previous crates reusable show piece function, this crate is no different with a post apocalyptic scene created when you unfolded the crate. Much like the world of Fallout the scene is like a barren wasteland. This goes well with a certain piece of Loot in the crate which I will get to...
The magazine this time out did itself with the cover, paying homage to all the different types of combat that it explores inside it's pages and the loot itself. The articles inside include an interview with Kyle Edwards (best known for his work with WWE), an introduction to the team behind Loot Crate's YouTube channel & their videos and an exploration of kid based combat in films like The Hunger Games and Battle Royale. However my favourite article had to be the one on epic video game rivals, all of whom are favourite characters of mine; Ken & Ryu, Scorpion & Sub-Zero, Mario & Bowser and of course Ash & Gray aka Red & Blue. Unless you've lived in video game purgatory these are all heroes in your hearts especially Ash & Gary.
On to the Loot, not the greatest haul for myself as I've never played Cute but Deadly from Blizzard Entertainment. However I did find them to be just that...cute.
Of the Loot without a doubt there were 3 standout pieces.
A Hunger Games Mocking Jay Part 2 pin, which I will most definitely be wearing to my Christmas party (long live district 12).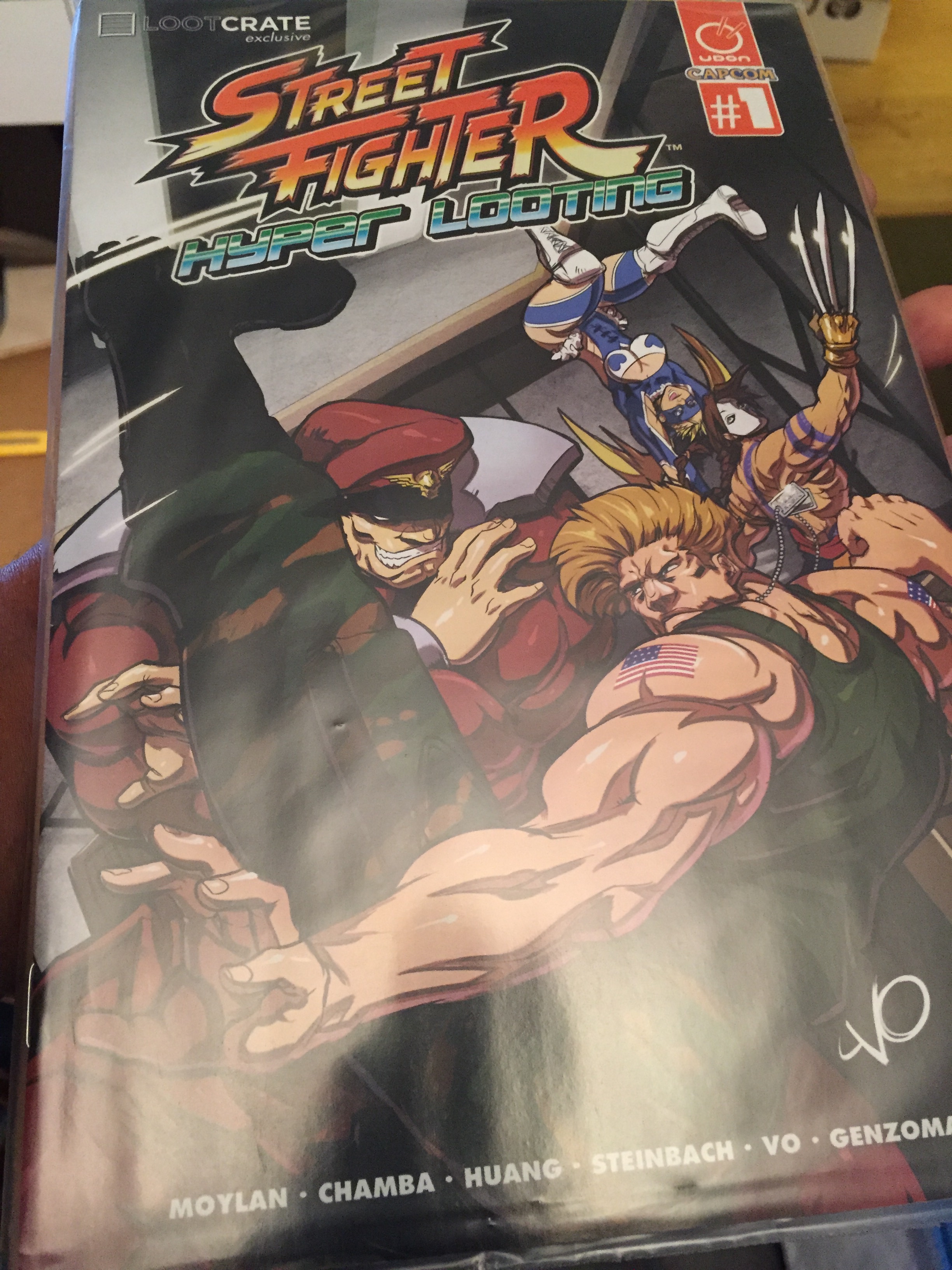 An exclusive Street Fighter Hyper Looting Comic Book which looks epic. I'll get around to reading once I've caught up on all the shows and movies I have backlogged.
But the standout piece has to be the Fallout 4 Vault Boy bobble head. It's so epic that it literally came alive in when I put him on the crate. I couldn't believe my eyes...
---
If you want to get in touch contact me
Also is you want to keep up with all my latest posts and musing there's a load of widgets at the top of the page for my Twitter, Facebook and other social channels!
Leave a comment below! I love feedback...unless it's bad.
P.S.
Don't forget to share this if you like it!