Loot Crate Invasion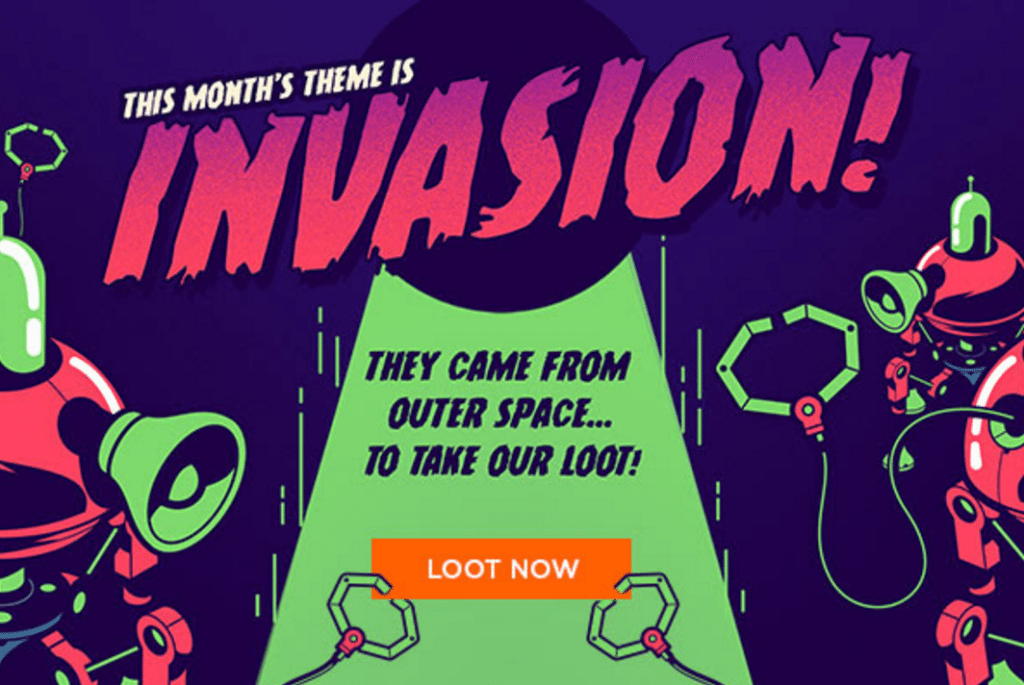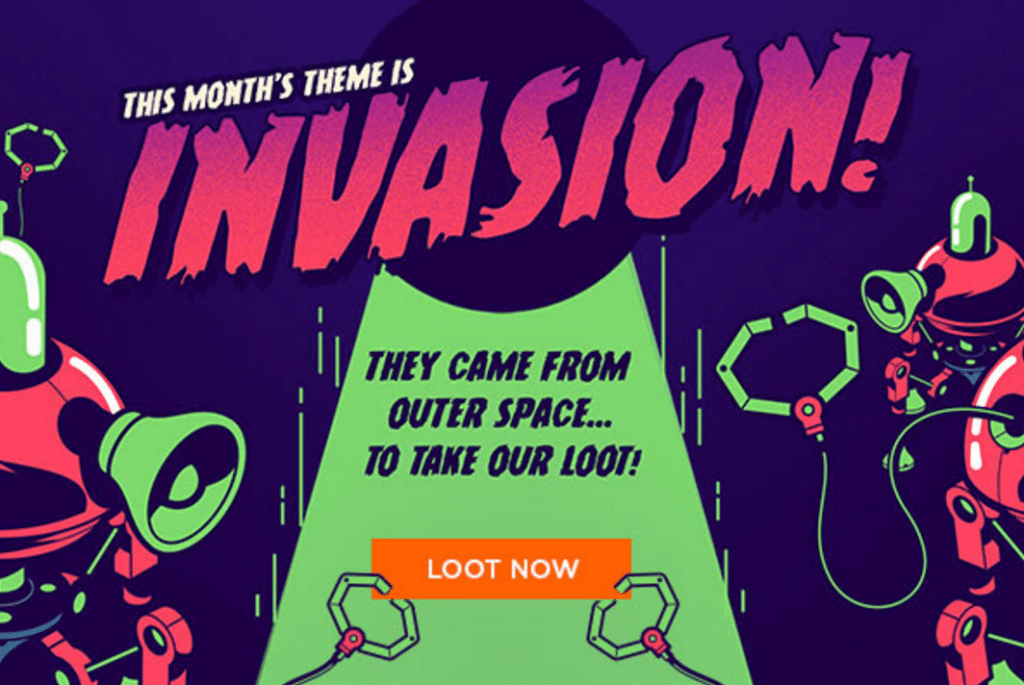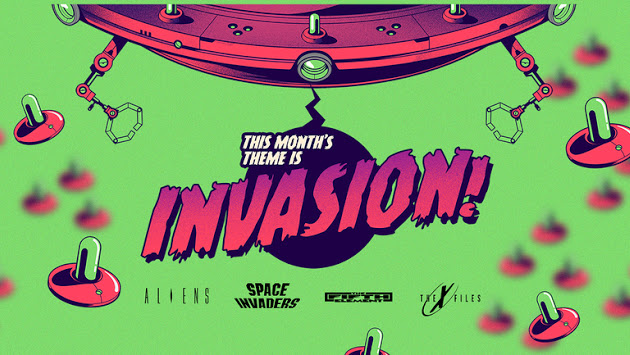 As the title suggests the theme for this January's crate is Invasion which fittingly celebrates everything alien related but most especially the greats; Aliens, space invaders and of course the X-Files which is returning to our screens after more than a decade off our screens.
The Loot
This month is the first of Loot Crates new choice to have a t-shirt in every single crate which is a smart move with the likes of Collector Corps and other subscription boxes bringing their A-game to steal their precious looters.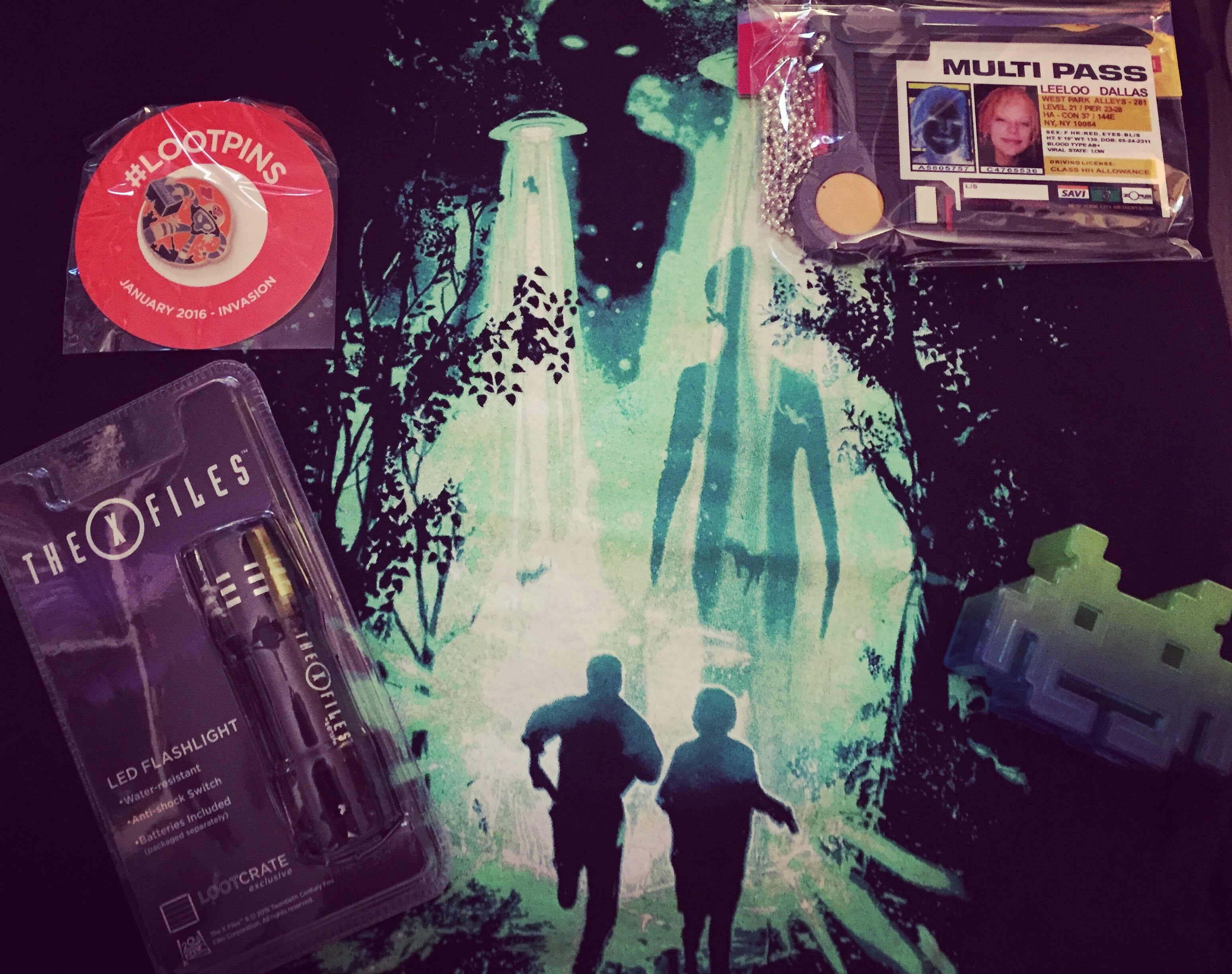 However based on the loot that the Loot Crate team have put together the last few crates I don't think they have anything to worry about.
A t-shirt, a flash light and a wicked cool Space Invaders vinyl figure are some of the loot that was included in this crate along with the t-shirt that pays homage to the x-files duo that are Mulder and Scully.
The loot that impressed me the most has to be the two mini prints that came in an Invasion envelope in the crate.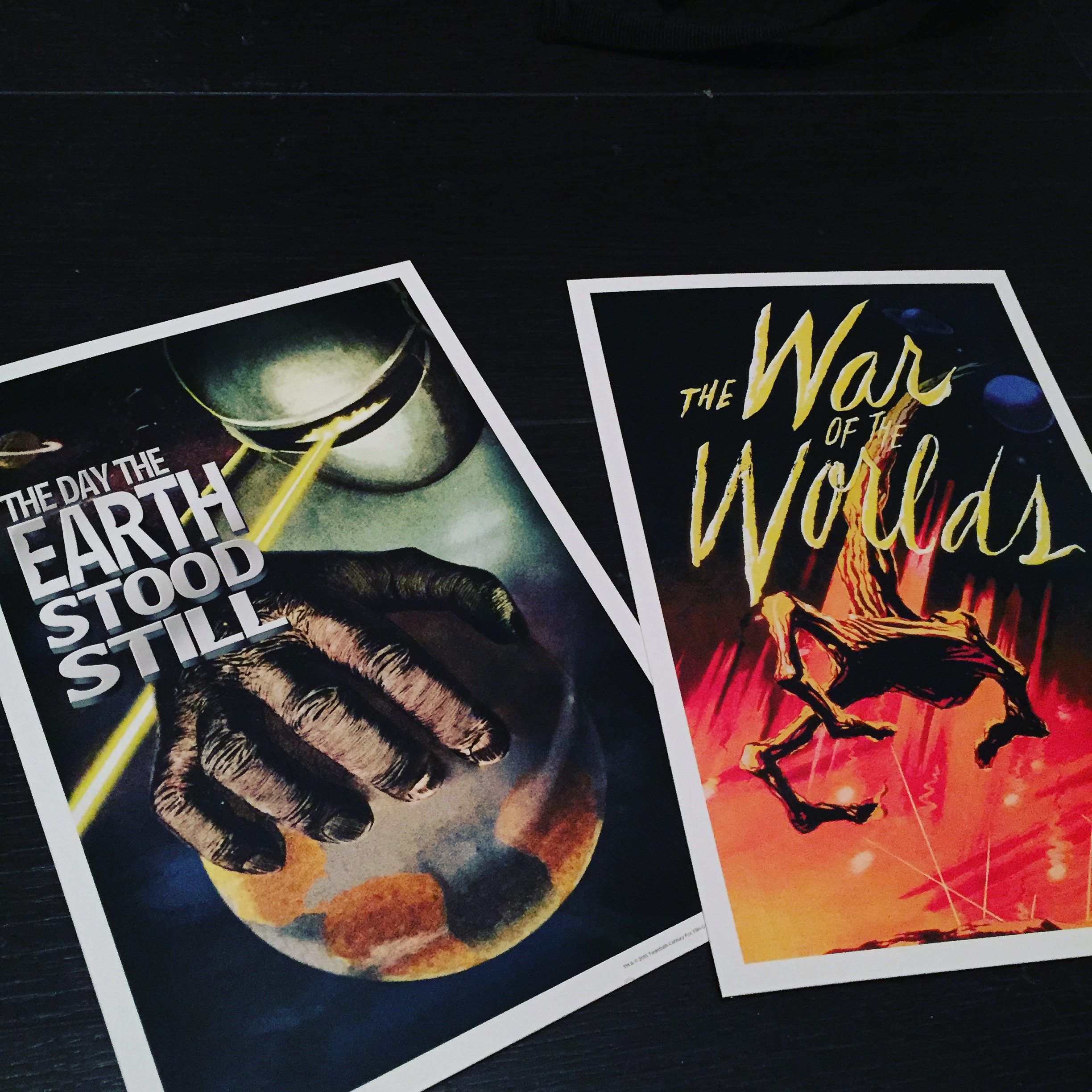 Two classics that have forever influenced the way we think about alien invasion whether we realise it or not. These were the vanguard for the alien genre and are rightly known to all abduction aficionados.
They will proudly be put onto my wall.
The Magazine and Crate
This months magazine and crate both took on the theme and incorporated it everywhere.
The crate as usual is a DIY creation that looters can put together and this time the team at Loot Crate have made something that I have had to put on display along with the vinyl figure because they go so well together as it is a space invaders game that has an invasion going on in the background. To say it's a master stroke is an understatement. It goes perfectly with my DVD collection.
The cover of the magazine uses the classic flying saucer to create an awesome neon nightmare of an invasion of them. Simple and effective. I'd go so far as to say it should be a poster in itself because the artwork is that effective.
The articles in the magazine include a X-Files quick start guide which is quite useful as a refresher and a way for people to catch up if they never watched the original series. It also includes an interview with this months T-Shirt designer and how they came up with the design. But most importantly what it includes is a quick guide for surviving an alien invasion which is what every person needs.
This has been one of my favourite crates with the only downside being the alien face hugger doll which is going to a good home as I had no use for it.
As always I look forward to next month as well as my Level Up for this month which is still on its way.
---
If you want to get in touch contact me
Also is you want to keep up with all my latest posts and musing there's a load of widgets at the top of the page for my Twitter, Facebook and other social channels!
Leave a comment below! I love feedback...unless it's bad.
P.S.
Don't forget to share this if you like it!