Marvel Collectors Corps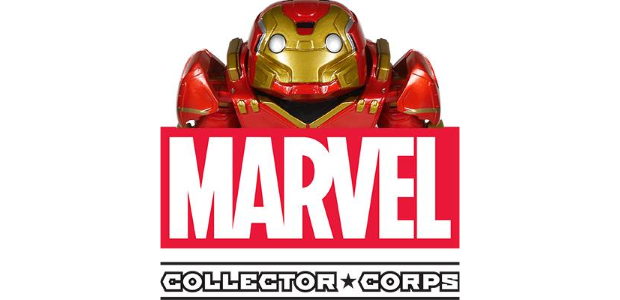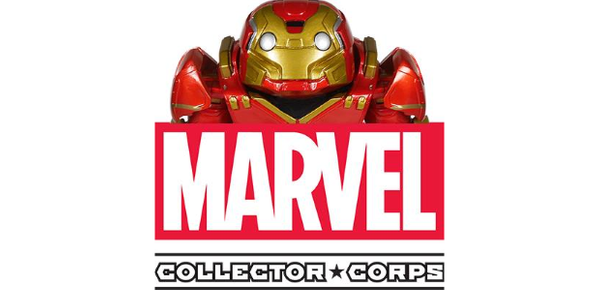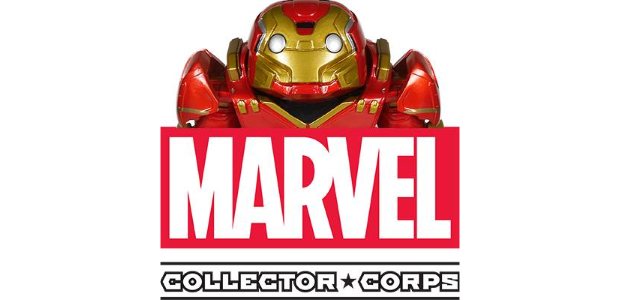 Recently in an effort to capitalise on the rise in popularity of geek mystery boxes like Loot Crate and Nerd Block, Marvel decided to launch their own version; Marvel Collector Corps.
Unlike other boxes Marvel have been able to secure a deal with Funko and their ever popular figures which means that each box will have an exclusive figure in every box along with a load of other exclusive items. This all adds up to a value of $50 for every box and only costing the users $25.
This cost however doesn't account for international shipping which means the cost benefit for international users is a bit lower. So with this in mind and the fact that I was already spending on Loot Crate left me a bit dubious when it was originally announced pre-age of ultron. But after seeing the first and second crate (and making my Hulkbuster) I decided to go all in and sign up for their Hero Program which is the same as the normal collector program but for a year instead of a bi-monthly plan with the added bonus of an annual free gift!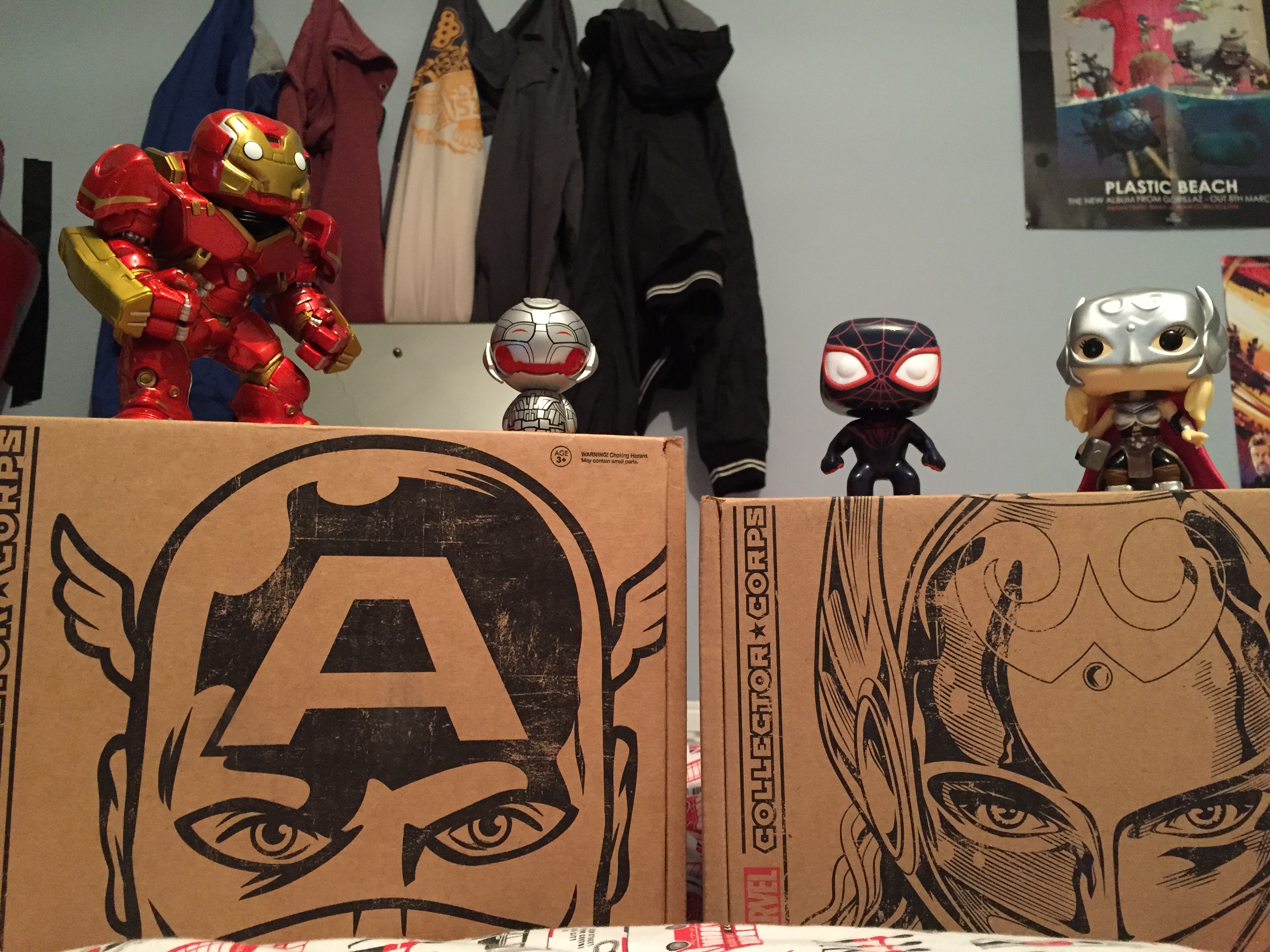 As I was signing up late you'd think I wouldn't be able to get past boxes but you can! So I was smart enough to order the Avengers box from April which included the Hulkbuster I so desperately wanted to add to my growing collection of Funkos. While there was a delay on receiving that one the August "Secret Wars" box arrived with no issue while I was at Leeds Fest so I had a great surprise when I got back.
I held off doing this review until the Avengers box came which didn't take that long.
The Box
The design of each box is individual to the theme and includes an extreme close-up of the upper half of the key/iconic marvel character for the theme. Inside the design has comic panels from the comic the theme is based on. With my Avengers box it featured those frames and with the Secret Wars box it features comic panels from Secret Wars.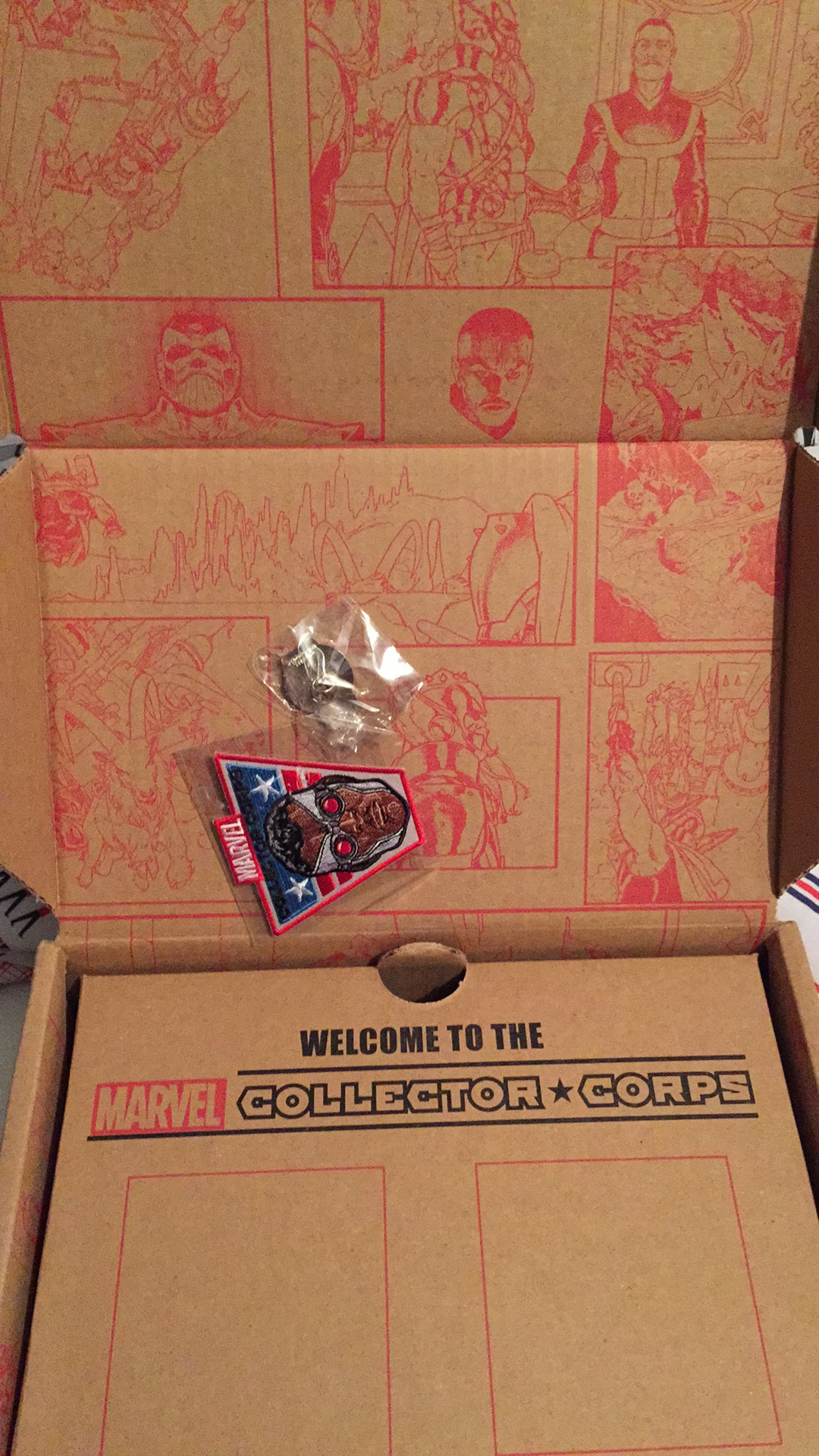 The box has a divider which splits it into sections. This adds to the anticipation of wondering what you've got. The first section in both boxes I've received so far have had the badge and pin for the collector corps while the second section held the main items.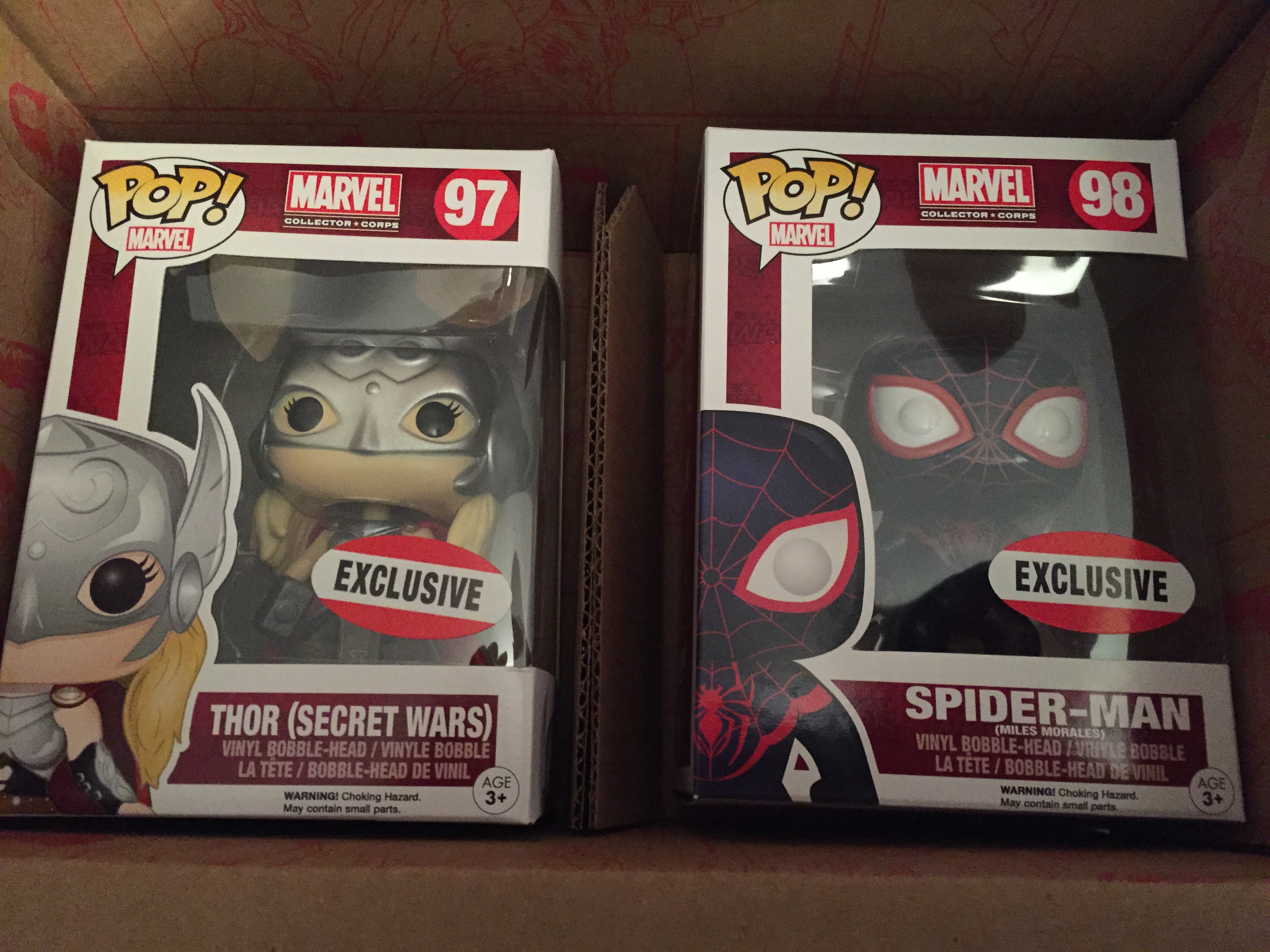 In comparison to Loot Crate the Collectors Corps box is a great design that incorporates the best parts of their design but does not have the key thing which helped to garner the community that Loot Crate has created and that is the direct call to action to "Document & Share". This might be because Marvel in their wisdom know that those who have received mystery boxes before are now primed to carry out this behaviour or they felt that it did not fit with their brand. However I feel they might be missing a trick not encouraging the behaviour. This might change with later boxes but only time will tell.
The Items Included
I'm more than pleased with the items included in the boxes (trying really hard not to call it loot) and I can see it's more than worth the cost with the T-shirt and funko included in them.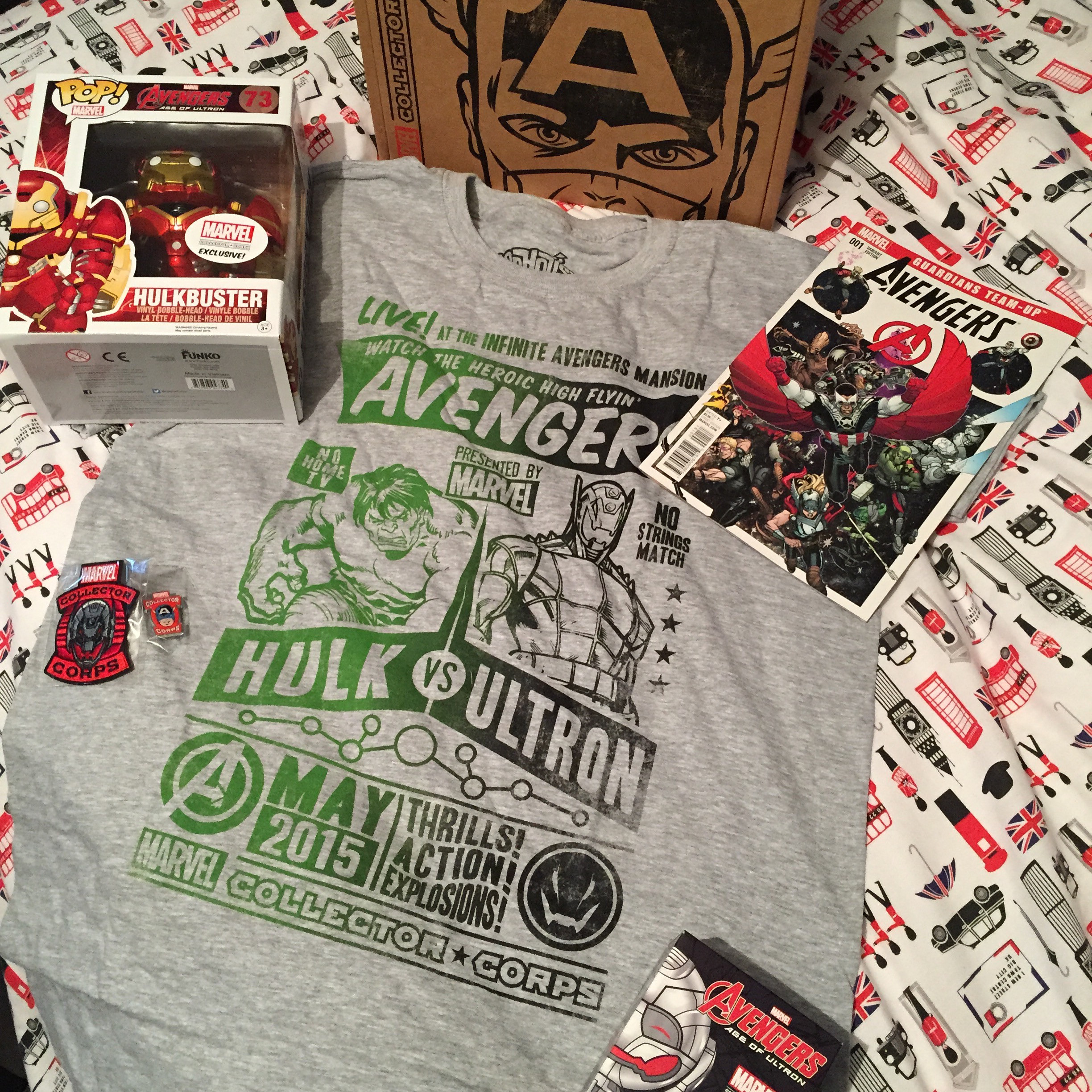 As the items are self explanatory they don't come with a magazine as in the case of Loot Crate however if anything is missing then users won't know until they check with other people or wait to see the collector corps site updated with a picture of what was to be included in all boxes.
In comparison to other mystery boxes Marvel Collectors corps takes most of the mystery out of the box by being quite formulaic in what they're sending so far which is the only thing that disappoints me. You know that you'll be getting a t-shirt, a funko, a comic, a badge and a pin. This is great but a surprise is half the fun with a mystery box which is why I like Loot Crate, sometimes it's disappointing but other times it's things I'd never think to find and buy!
Saying that I did like the surprise of a Miles Morales funko, yet another character I've cosplayed.
---
Now don't get me wrong I won't be cancelling my subscription to the Collector Corps anytime soon (I've signed up for a year) but I do feel it can improve.
If you want to bolster your funko collection then I'd encourage you to sign up for this as you won't regret it with the exclusive funkos. However if you want more variety there are other crates and boxes to choose from including Loot Crate. It's a wide, wide internet (don't get ripped off).
Until next time...Avengers Assemble! (with added Stan Lee).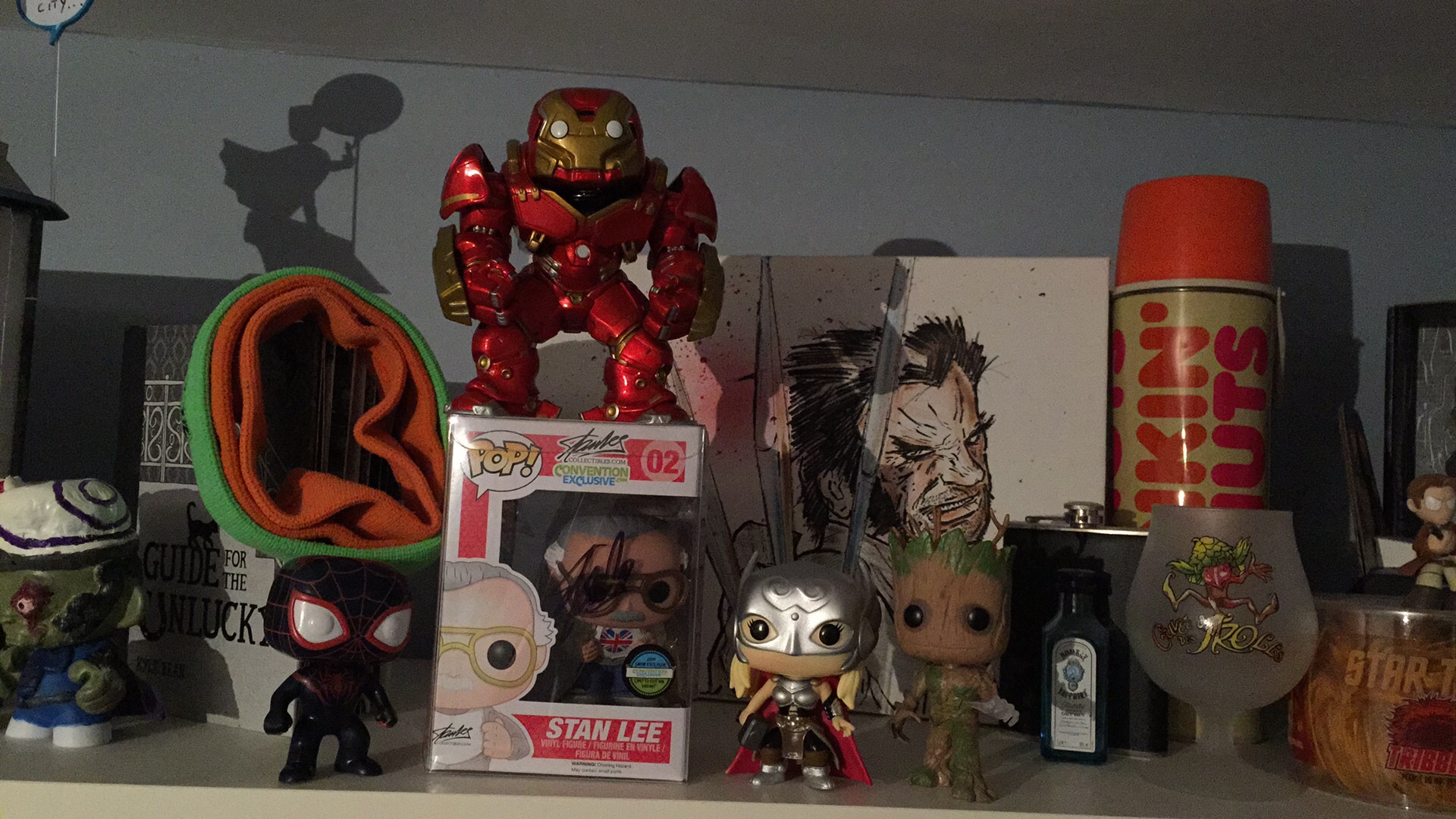 ---
If you want to get in touch contact me
Also is you want to keep up with all my latest posts and musing there's a load of widgets at the top of the page for my Twitter, Facebook and other social channels!
Leave a comment below! I love feedback...unless it's bad.
P.S.
Don't forget to share this if you like it!