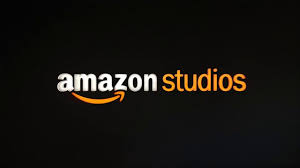 This weekend as I'm sure many of you know (I highly doubt if anyone knew really), the latest round of Amazon Pilots were released.
As with last year, the 10 pilots are available to stream for free if you're a Prime user or have signed up for a free trial. The viewers are also given the opportunity to write reviews and rate each pilot. Last year this yielded 5 new shows of the 14 that got shown. This included comedies Alpha House which I have not got around to watching yet (sorry) and tech start-up comedy Betas which I have watched and quite liked...may even do a blog about it soon.
Unfortunately last year Zombieland got cut which I liked and thought had a real shot, but I can see why others might not have. This just goes to show how important it is to vote and/or review the shows you like if you want to see it have a season. The power is yours.
The 10 pilots this year include:
Bosch
The After
Mozart in the Jungle
The Rebels
Transparent
Hardboiled Eggheads
Wishenpoof
Maker Shack Agency
The Jo B. and G. Raff Show
Gortimer Gibbon's Life on Normal Street

The last 5 are kids' pilots which I have not and will likely not be watching unless I get really bored which is always a possibility (god help us if there's another writers strike...please can there be one? I have stuff to catch up on).
This post I will be briefly sharing my thoughts on the 5 comedy and drama pilots that I have seen ranking them in order of best to worst in my opinion.
Mozart in the Jungle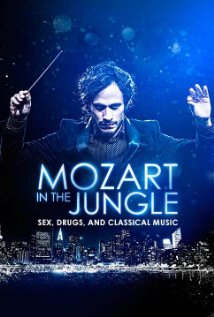 This is a strangely compelling combination of sex, drugs and classical music. Written by Roman Coppola and Jason Schwartzman, the show was loosely inspired by a memoir of the same name.
Set in New Yorks performing arts party scene, Mozart in the Jungle follows a few interesting characters including the subtly beautiful Hailey an up-and-coming oboist played by Lola Kirke and a retiring symphony conductor played by one of my favourite actors Malcolm McDowell.
I believe this show is going to be one of the front runners for being taken on for a full season. The cast chosen works well together and includes some relative unknowns that I recognise from lesser-known shows/films that I have seen so know they are capable of playing believable characters. I believe if given a chance this show could be great, however one thing that might threaten that chance is that it is sold as a comedy to viewers but like many comedies that have come out as of late there has been a movement away from the obvious humour that has worked so well over the decades. In my opinion this is better and gets viewers more involved in the show which is what I would hope they were aiming for.
If you get a chance I recommend you check it out and vote for it if you like it.
The After
From the mind of Chris Carter who you might know better for the show that ruined my sleep when I was 5 or so. Yes that Chris Carter, creator of X-files is back.
The After is a slow burning drama like Lost which is filled with more questions than answers in the pilot. Considering that the show being taken on for a season hinges on the pilot this might be a good thing. However I'd be interested to see whether or not this show can keep people interested for a full season. The pilot has intrigued me though so I would say it is likely to have had the same effect on others who have watched it. The draw of a new project from Chris Carter might be enough of a draw for people looking for something new. I just hope this show delivers.
Eight strangers are thrown together by mysterious forces and must help each other survive in a violent world that defies explanation.
via IMDB

Transparent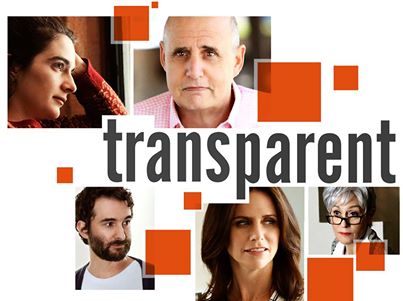 Another creator that fans love has cropped up in the form of Jill Soloway known for Six Feet Under. If you're a fan of her work you'll probably like this awkward comedy set in LA. I wasn't quite sold on it from the pilot but it did stand out more than the final 2 shows I watched.
An LA family with serious boundary issues have their past and future unravel when a dramatic admission causes everyone's secrets to spill out.

via IMDB
I don't want to spoil anything but be aware some scenes will likely make you feel uncomfortable. Fair warning.
If you do watch this show please leave a comment and let me know what you think I'm interested to see what others make of it.
I'm honestly not sure if this will be pickp but like I said watch it and let me know what you think.
The Rebels
An easy to watch comedy following a woman who has found herself in over her head as her husband dies leaving her a pro football team. Starring Natalie Zea, Hays MacArthur and Josh Peck (has he grown??) to name a few, the show has a solid cast for this by the books comedy. To me it did feel a little hollow at times but if it does get picked up which is a distinct possibility, then I have no doubt it will come into it's own. I could see it becoming a new Blue Mountain State after a short appearance by Alan Ritchson which might have been for that very reaction by fans.
If it does get picked up I can see room being made for it on my already packed roster of shows.
Bosch
The final pilot Bosch is based on a Michael Connelly's novel featuring a character of the same name (Det. Harry Bosch). Played by Titus Welliver the pilot sees Bosch on trial for the murder of a serial killer and working to solve the murder of a 13 year old boy. For a pilot the story did not hook me enough but this might be because I have never read any of Connelly's novels so I have no idea how close it is to the source material.
I'm not entirely sure this will be picked up unless there are a lot of fans of the source material who have watched it. To me it feels like a series that would take a few episodes to grow on you. This may be the case of a series which has chosen the wrong route to viewers. But you never know... I've been wrong before!
---
Well those are a brief extract of my thoughts on the pilots. I'll be putting my votes/reviews in later on Amazon. If you like any of the shows I suggest you do the same while you have the chance.
Just don't go too crazy with all this power...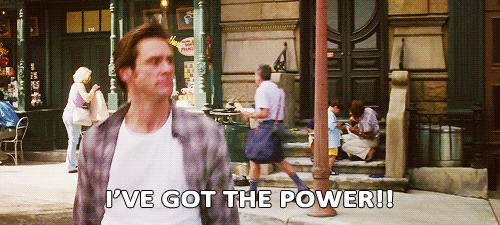 Hope you've enjoyed this post. For those who haven't liked the new Facebook page please take a few seconds to do so. It would be most appreciated.
In the future I plan to put additional content on there that won't feature on the blog so keep an eye on it!
---
If you want to get in touch contact me via trevor.price9@gmail.com
Follow me on Twitter and send me a message https://twitter.com/TrevorAKP
Like and comment on my page https://www.facebook.com/TVtrev
or
Leave a comment below
Don't forget to share this if you like it!