Printing with Inky and the Beast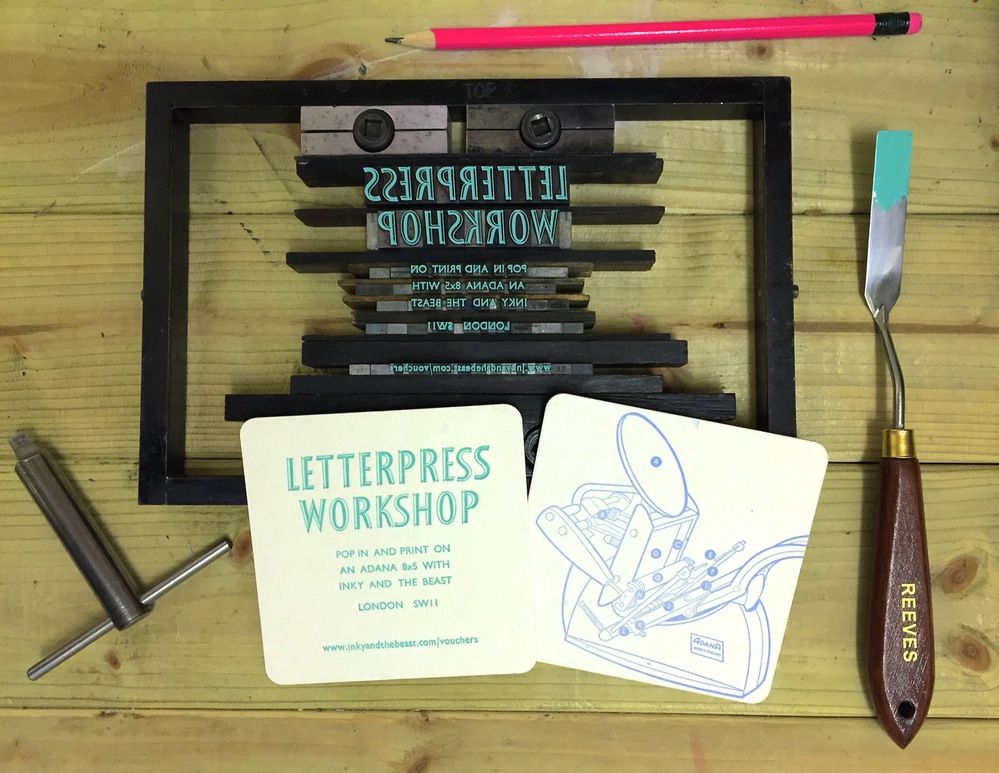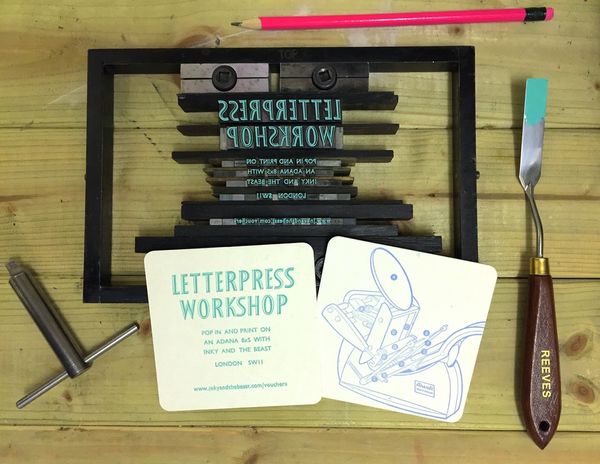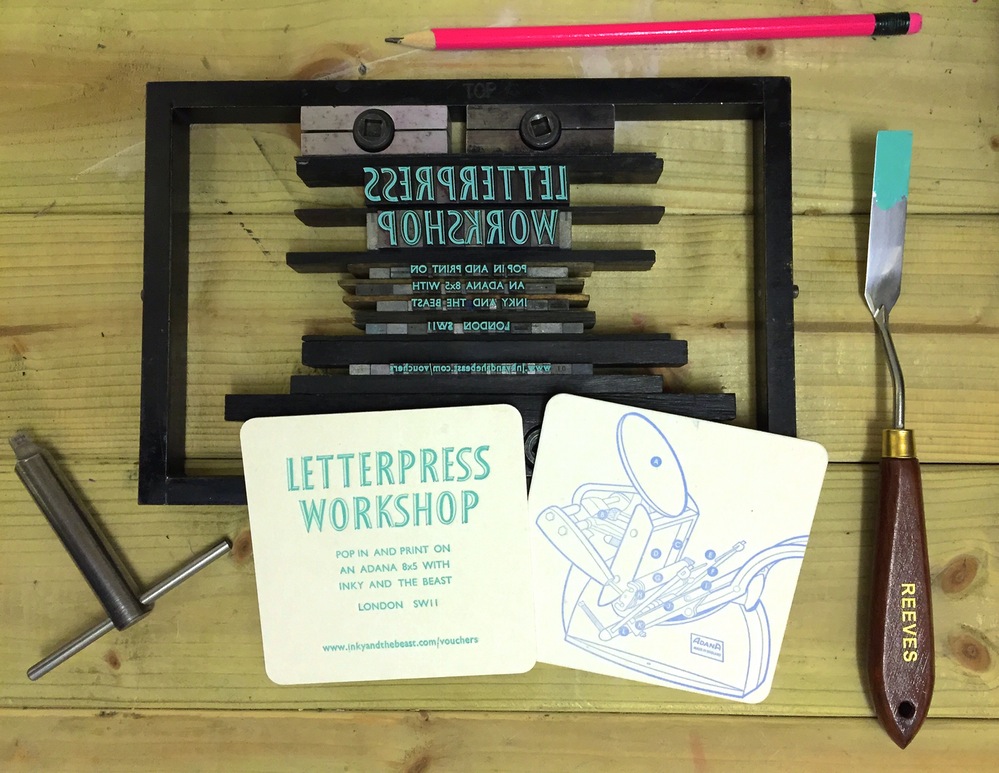 Finding something you truly love to do and making a business out of it is not an easy thing to do but Jen aka Inky managed to do just that with her letterpress studio in London featuring a 1950's Vicobold press along with two Adana 8×5 presses.
Thanks to backing People of Print's Kickstarter (Print isn't dead) I was lucky enough to stumble across and be charmed by Jen's Kickstarter campaign to get enough funds to purchase the Vicobold which she had been renting at the time. I loved the commitment to her craft (learning it, doing it, teaching it to others) and could not stop myself from committing some funds to her worth cause.
As a result of backing the campaign I got a free workshop for two which I've just been to with my brother. I love learning new skills and this was definitely one that was worth learning.
The environment is never far from Jen mind and she uses recycled, cotton, or FSC certified papers and vegetable based inks for all of her work.
She was great (even though both my brother and I were late) and gave us a full run down of what we'd be using including the terms for everything - much of which I forgot immediately - before jumping in to what we were going to make in the workshop.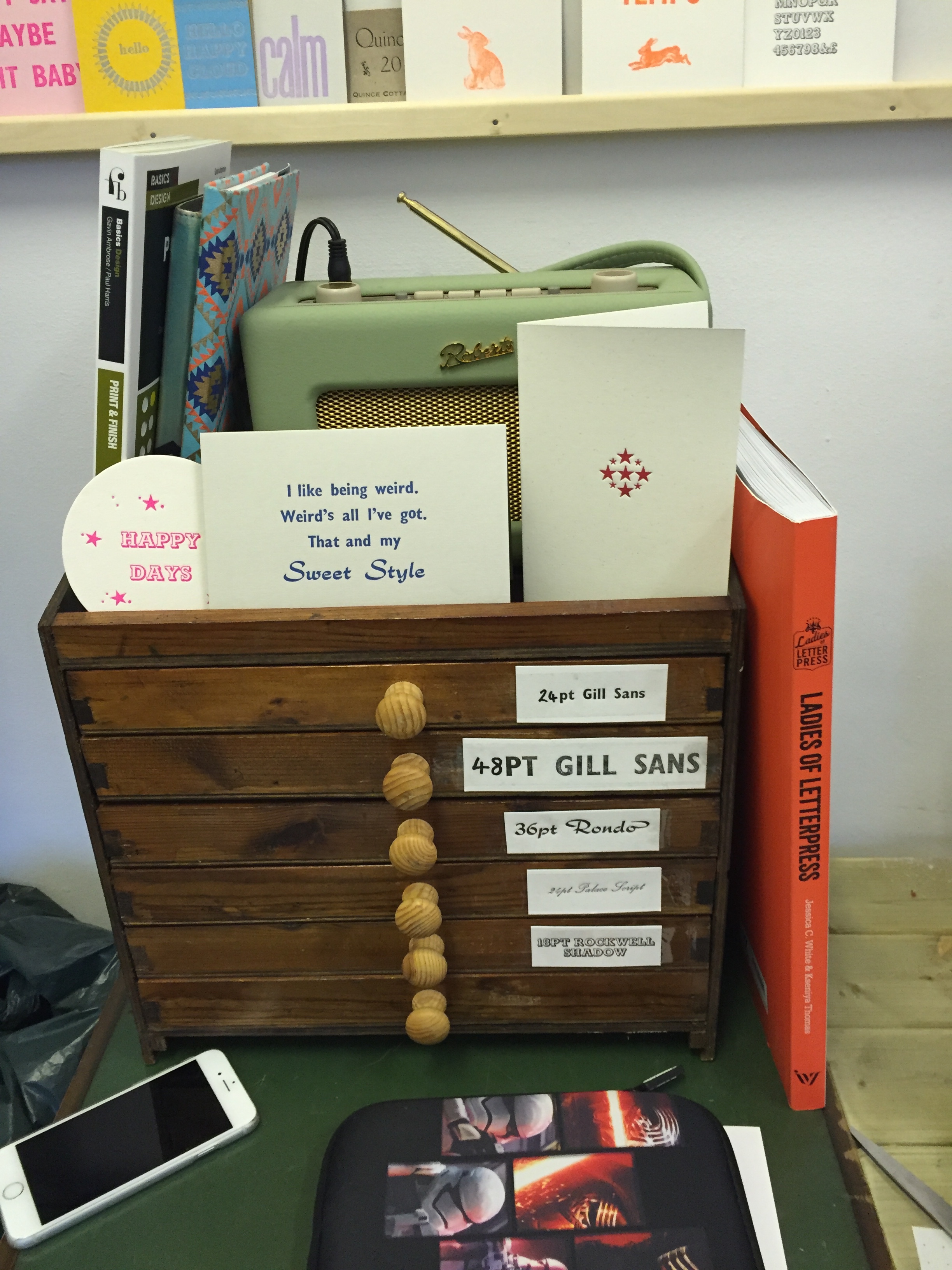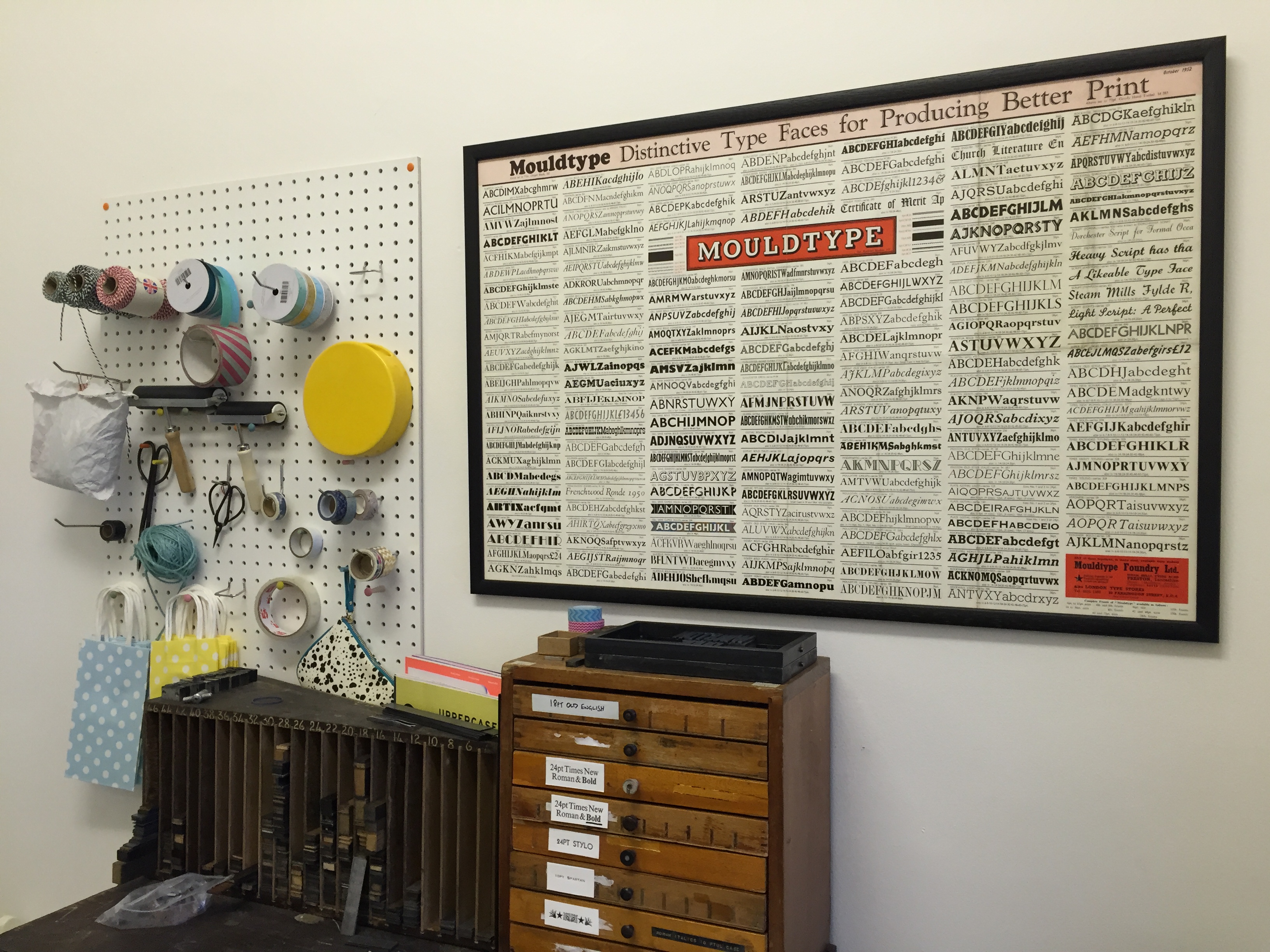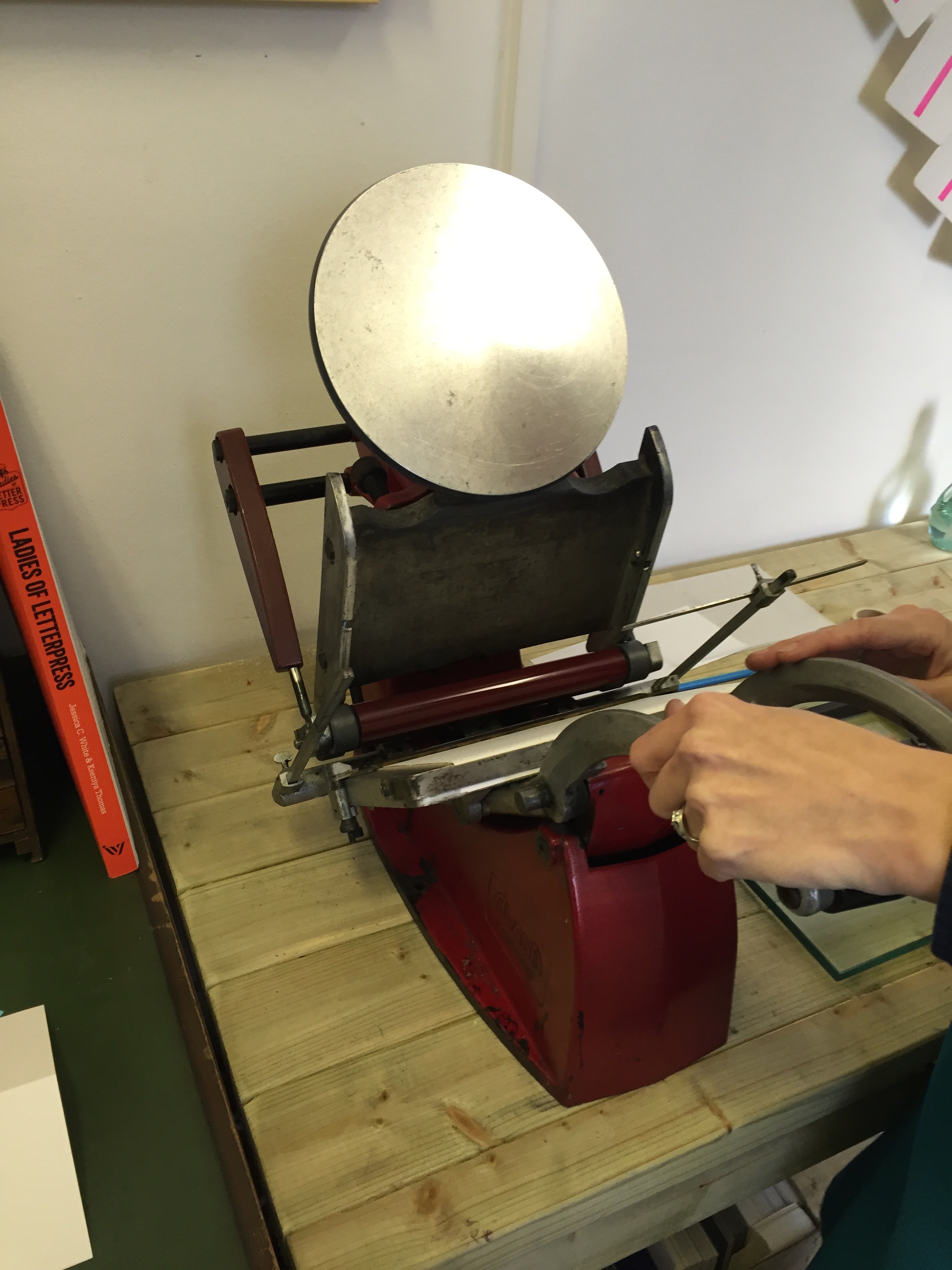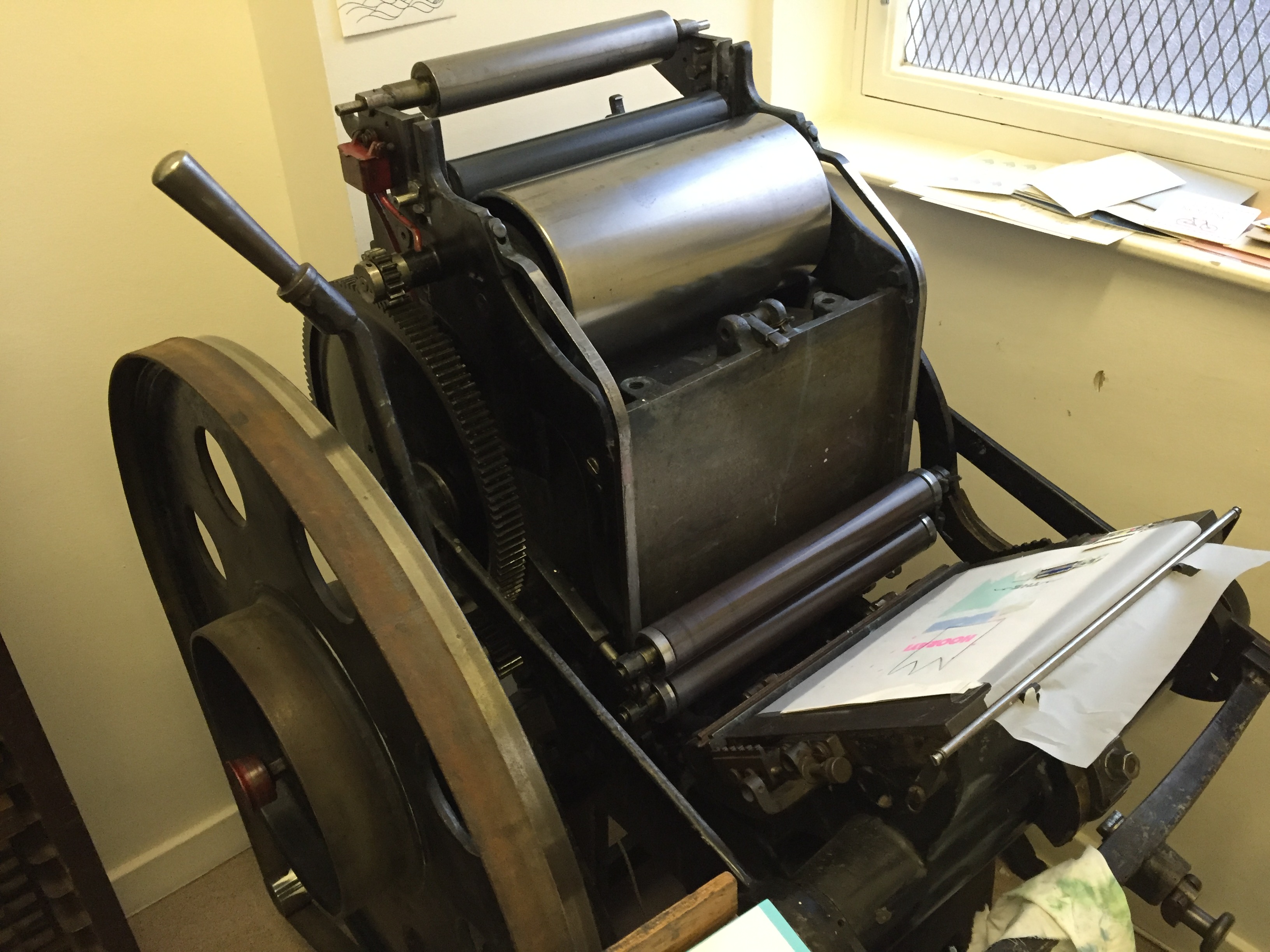 The workshop had everything we would need including dozens of different type, examples of different work, the Adana's we would be working on and of course The Beast which we did not get to work on unfortunately. But that's okay as I wanted to make business cards for my blog to replace the very shoddily made ones I made last year which were paper thin.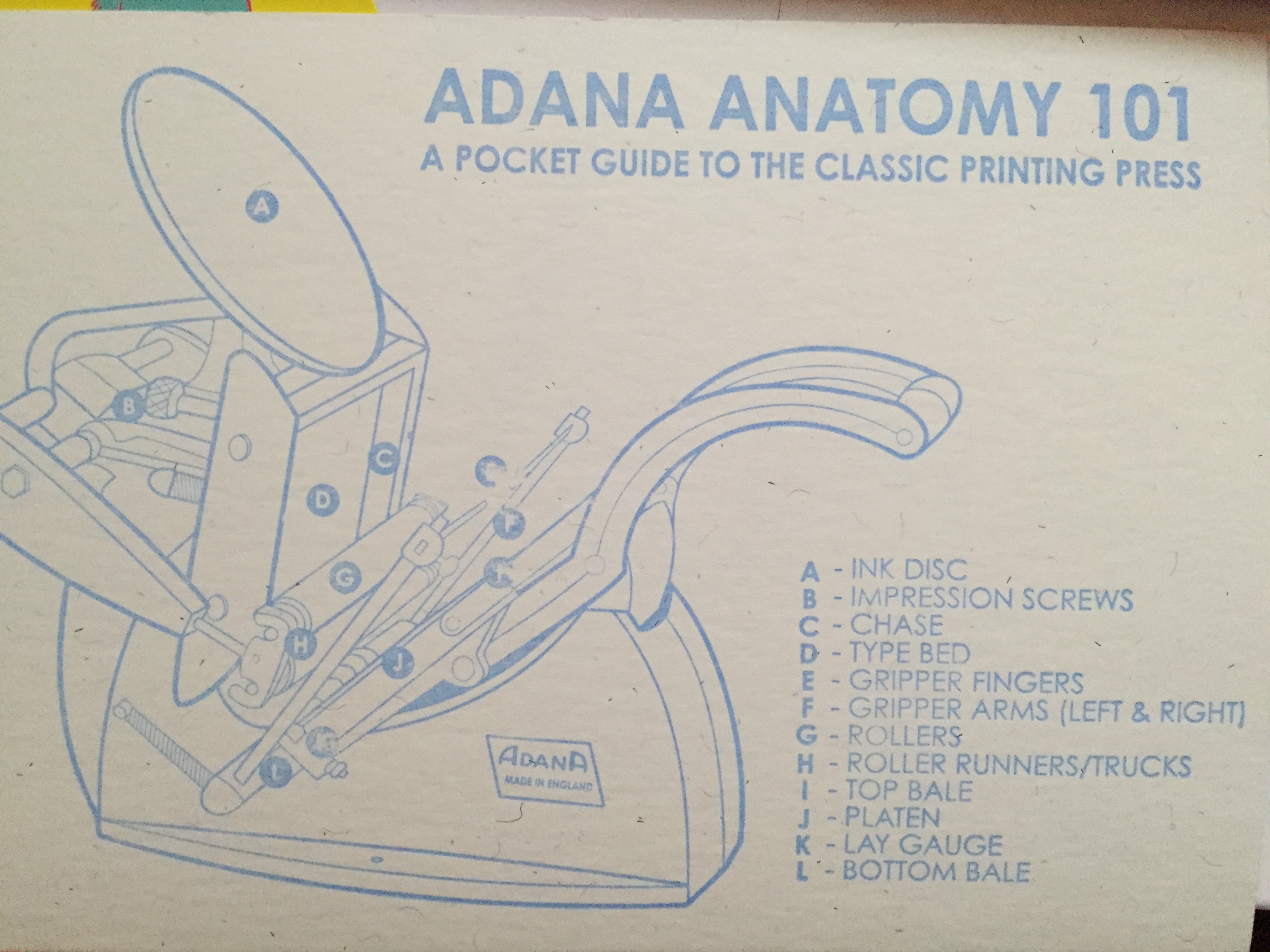 The first thing Jen was to take us through how to actually use the Adana (basically explained above) before having us set out what we were making. While I was doing my blog business cards, my brother chose to do coasters for his flat.
When coating the ink disc it was surprising how little ink was needed to coat it. Selecting and setting out the type took a little time and a lot of patience but once the layout was set up we could set about printing.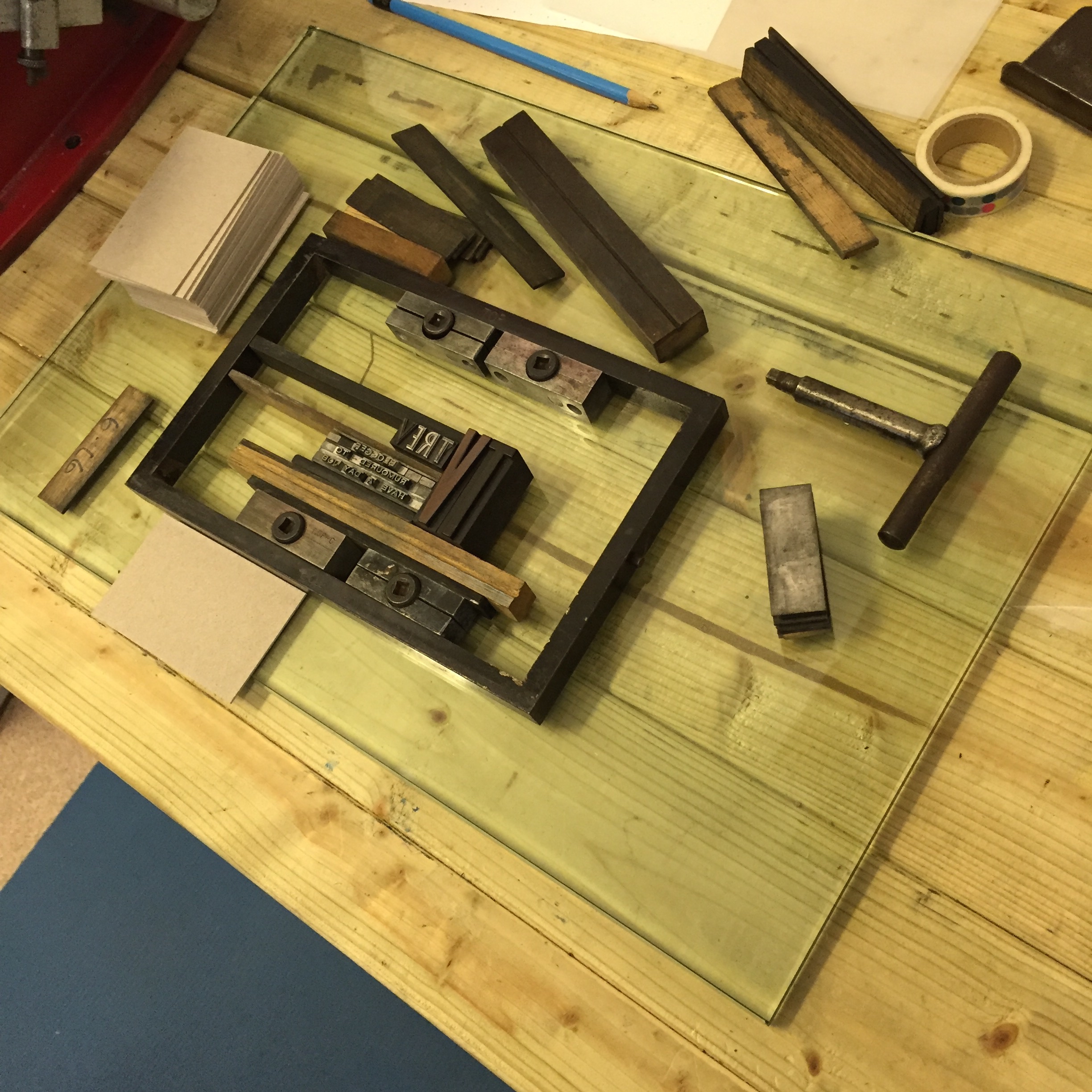 Did I mention that everything needed to be set up backwards? You think you can spell until you try spelling simple phrases backwards. I questioned my intelligence multiple times...
Finally it was time to print.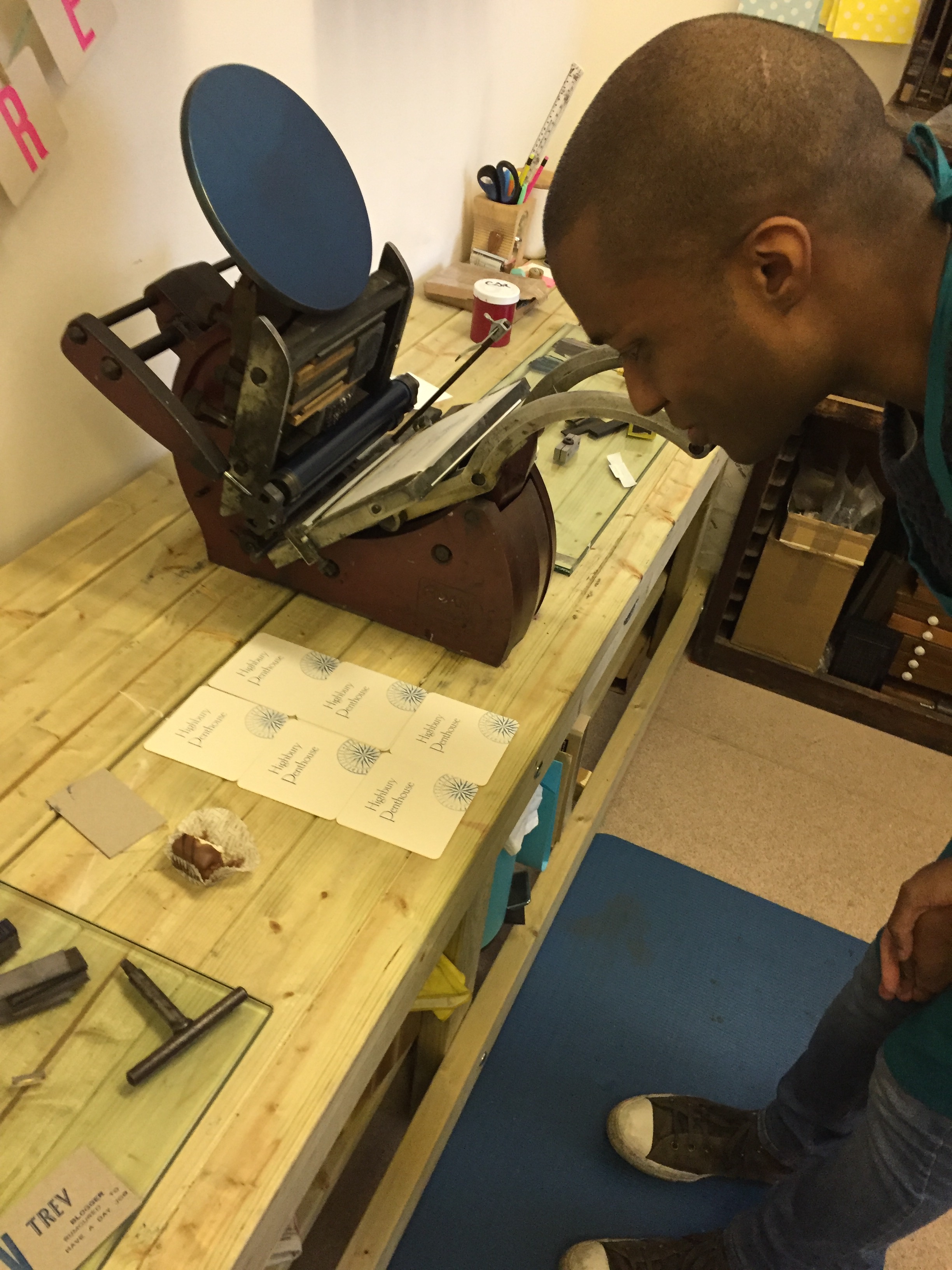 My brother was impressed with how well his coasters turned out, which he did two designs of. While I cheekily managed to do 3 types of business cards. I'll be very proud handing out these beauties to a few people.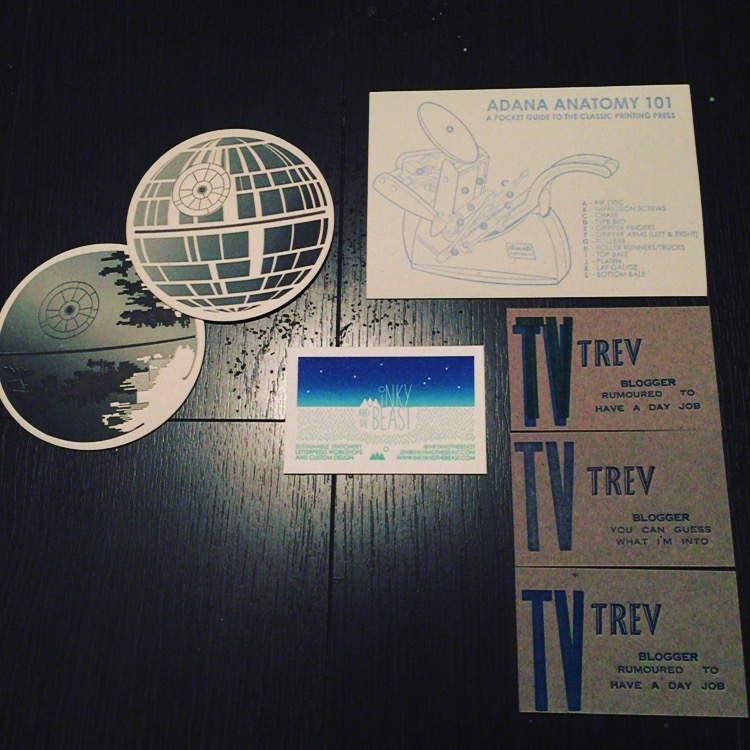 The workshop was well worth waiting a few months for and Jen made it a joy to participate in by effectively explaining and showing us exactly what to do while keeping it a fun experience.
I'll probably be back to do more when I have some spare time and money but if you're interested I fully recommend checking out her workshops. Great for a day out with someone and very affordable. If you're in London you should definitely have a look into it especially if you're looking for something unique to do with/give to someone.
Get in touch with her on Twitter @InkyandtheBeast or on Instagram about a workshop. I can't recommend it more.
Did I mention there's cake?
---
If you want to get in touch contact me
Also is you want to keep up with all my latest posts and musing there's a load of widgets at the top of the page for my Twitter, Facebook and other social channels!
Leave a comment below! I love feedback...unless it's bad.
P.S.
Don't forget to share this if you like it!