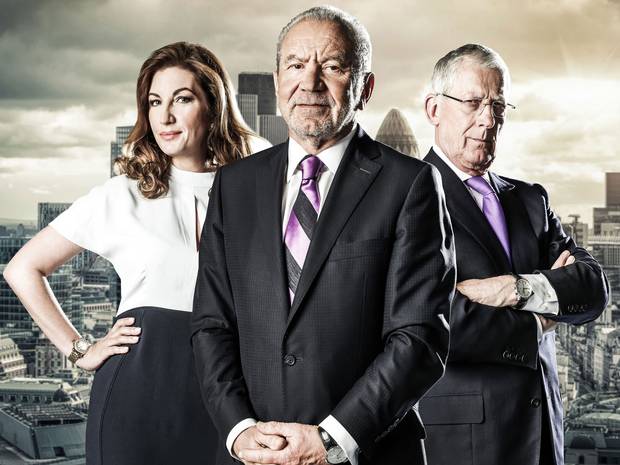 It's no secret I don't really like to watch UK programmes but I am one of the many people who just can't resist watching the idiocy magic that is The Apprentice.
The Candidates
Yet again this year's crop of candidates are bigger, brighter...and brasher. As always they have larger than life personalities that have been carefully selected to create an entertaining few weeks of "business" for us. In reality no one would put these people together in a room but we get the pleasure to cheer and curse each week as we watch.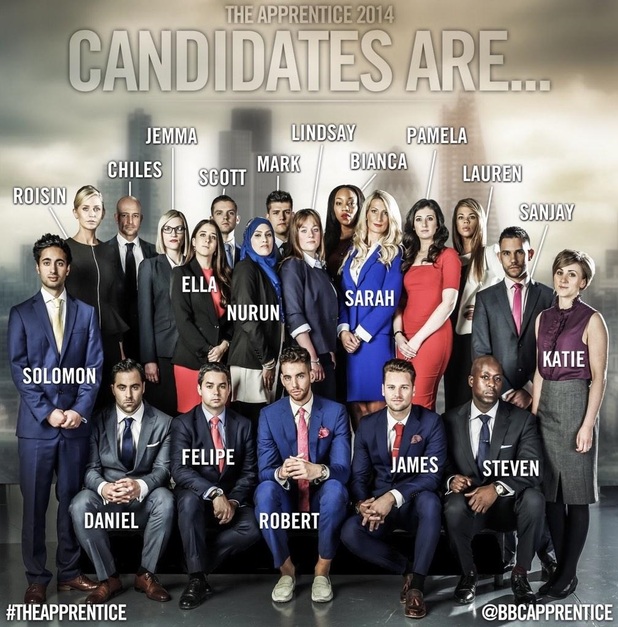 Having just put myself through all 20 of the candidate videos I have put together two lists. Front runners to get the chop first and the cream of the crop. These lists are based purely on what I've seen in their videos
Front Runners to get the chop
Ella Jade Bitton - She's young and cocky. Fuck off

Felipe Alviar Baquero - He may alienate himself talking in the third person. Seems like a dick.

Lindsay Booth - under dog

Mark Wright - Oh what a dick...

Nurun Ahmed - Could annoy people with her personality

Pamela Uddin - could make enemies from the get go

Robert Goodwin - his urge to want to stand out could be his downfall

Sanjay Sood-Smith - Will make enemies.

Sarah Dales - says she's a good sales person. I don't see it.

Solomon Akhtar - People will run him over

Chiles Cartwright - don't even remember his video

Cream of the Crop
Daniel Lassman - bit like Lord Sugar

Bianca Miller - Wants to rebrand Lord Sugar...daring

James Hill - thinks he's Lord sugar...but he has drive.

Katie Bulmer Cooke - if she gets past the first week she could be the dark horse

Lauren Riley - She will bully her way to the top.

Roisin Hogan - she's an accountant and knows how to run a business

Scott McCulloch - The only chance he'll make it to the end is by the skin of his teeth. However he'll survive the first week.

Steven Ugoalah - this guy looks and sounds like a younger Andre Braugher. Not sure this is a winning quality but I think it will serve him well in his teams.

Out of these my favourites to win have to be Lauren Riley (I don't like her but she could win by brute force), Katie Bulmer Cooke if she gets past the first week, and Roisin Hogan because she knows her numbers which is key to winning this show.
I don't see many if any guys reaching the final weeks. However saying that every year we do see the same sex teams sabotage themselves so...could happen again.
See the candidate videos for yourself on the BBC and let me know what you think and if you disagree with my gut reactions to candidates.
---
The series starts Tuesday 14th October. I'm looking forward to it.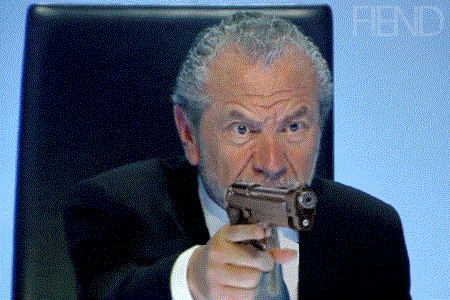 Okay...pretty sure this won't happen. But it would make great TV!
---
If you want to get in touch contact me
Also is you want to keep up with all my latest posts and musing there's a load of widgets at the top of the page for my Twitter, Facebook and other social channels!
Leave a comment below! I love feedback...unless it's bad.
P.S.
Don't forget to share this if you like it!