The Big Sick - It's sick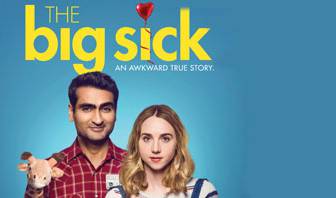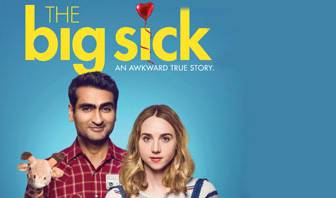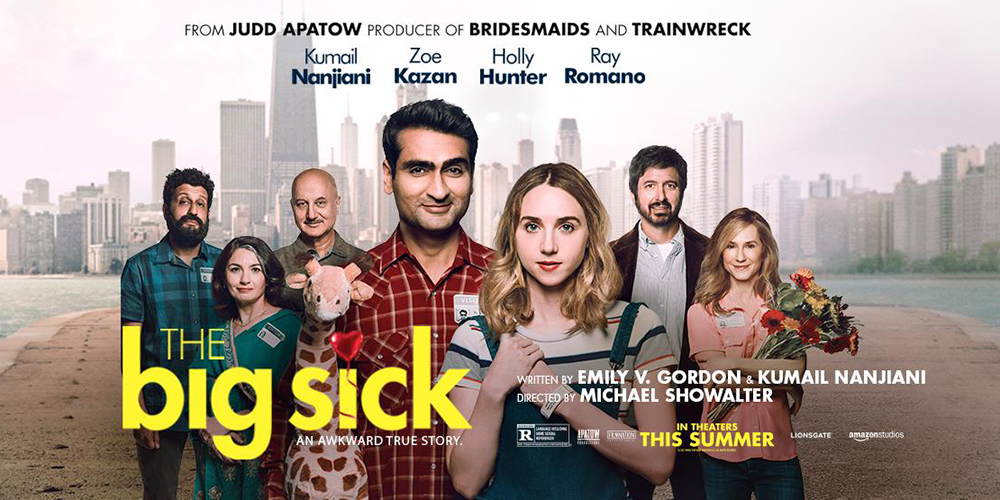 The Big Sick is one of those rare films that lives up to its tagline "an awkward true story" to great effect and delivers so much more.
One of Sundance Film Festivals stand out hits and directed by Michael Showalter, it stars comedian/actor Kumail Nanjiani as himself and was written together with his wife Emily Gordon played by Zoe Kazan in the film.
The Big Sick follows Kumail as a Pakistani born comedian who has a one night stand with one of his audience after one of his shows, which slowly develops into something more. What's brilliant about the development is that a lot of it happens without Emily actually being part of it verbally (pretty cushy acting gig if you ask me). But no seriously she's great in her role and I'd be lying if I weren't completely sucked into the film.
But besides the wonderfully awkward nature of their love story the way the film explores Pakistani traditional beliefs about arranged marriage and pairs it effectively with more western beliefs around dating is something that in my opinion hasn't been shown in a film that's made it to the main stream since Bend it like Beckham.
The reason I feel it lands so well as a film, besides Kumail's obvious talent at comedy and the supporting cast including Ray Romano and Holly Hunter, is how the Big Sick chooses to portray Kumail's balancing of his family's values and those of his adopted country. It's something much of the world will understand and empathise with. It's a universally understood thing, belonging, knowing where you fit, what rules you should be playing by and what's going to work for you. We, the audience have to watch helplessly as Kumail struggles through this as his character grows into the person that he we know him as now. A horrible wonderful person. No, honestly I'd love to meet him he's one of my role models.
While Emily spends about 60% of the film in a coma, Kumail has to deal with Ray Romano and Holly Hunter as her parents and try to hide this huge secret from his very traditional family played by Anupam Kher, Adeel Akhtar and Zenobia Shroff. With his family he has to have dates with potential arranged marriage candidates (is that the right word) while she's in a coma, there are more than one moment where you can't help but cringe at the awkwardness. With Emily's family he has to be more reserved than he would like to be as a comedian. I personally still struggle with knowing which me I should be with certain people especially my family so to me this struggle in his character over hiding who he is and being honest with himself is something I connected with most.
The Big Sick had a limited cinema release in the UK but will be available on DVD September 19th! If you haven't watched it yet you won't be disappointed by this truly awkward (but amazing) story.
---
I might have forgotten to post last week (it was a crazy busy week) but this post was written as part of a competition entry to Hiive. Fingers crossed I win!
---
If you want to get in touch contact me
Also is you want to keep up with all my latest posts and musing there's a load of widgets at the top of the page for my Twitter, Facebook and other social channels!
Leave a comment below! I love feedback...unless it's bad.
P.S.
Don't forget to share this if you like it!