TV Shows to Look Forward to in 2014
The new year is literally right around the corner (just like my official launch) and with that comes the return of some of my favourite shows as well as the start of some new ones. So what better time than now to highlight some of what we have to look forward to this year.
Returning Shows
With the holiday season coming to a close the TV networks are well aware that everyone has had more than enough family time and are ready to come back to the welcoming embrace of television and it's gentle embrace.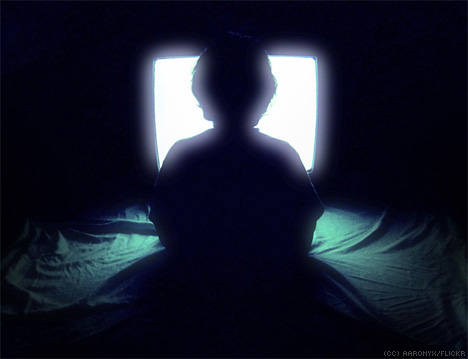 I am sure that I'm not alone in awaiting the return of a few special shows that take the mind far away from the troubles that reality brings.
NB* I should point out now that I watch my TV shows according to when they come out in America unless there is that rare British show that I take a liking to.
Kicking off the New year are a host of comedies with:
The Big Bang Theory
Two and a Half Men
The Michael J Fox Show (it's awkward at first but it really does grow on you...like an unwanted child)
The Crazy Ones
The Millers
Sean Saves the World
and of course the one EVERYONE should be watching 

For the unenlightened Community is one of the best comedy shows ever created. I do not say this lightly.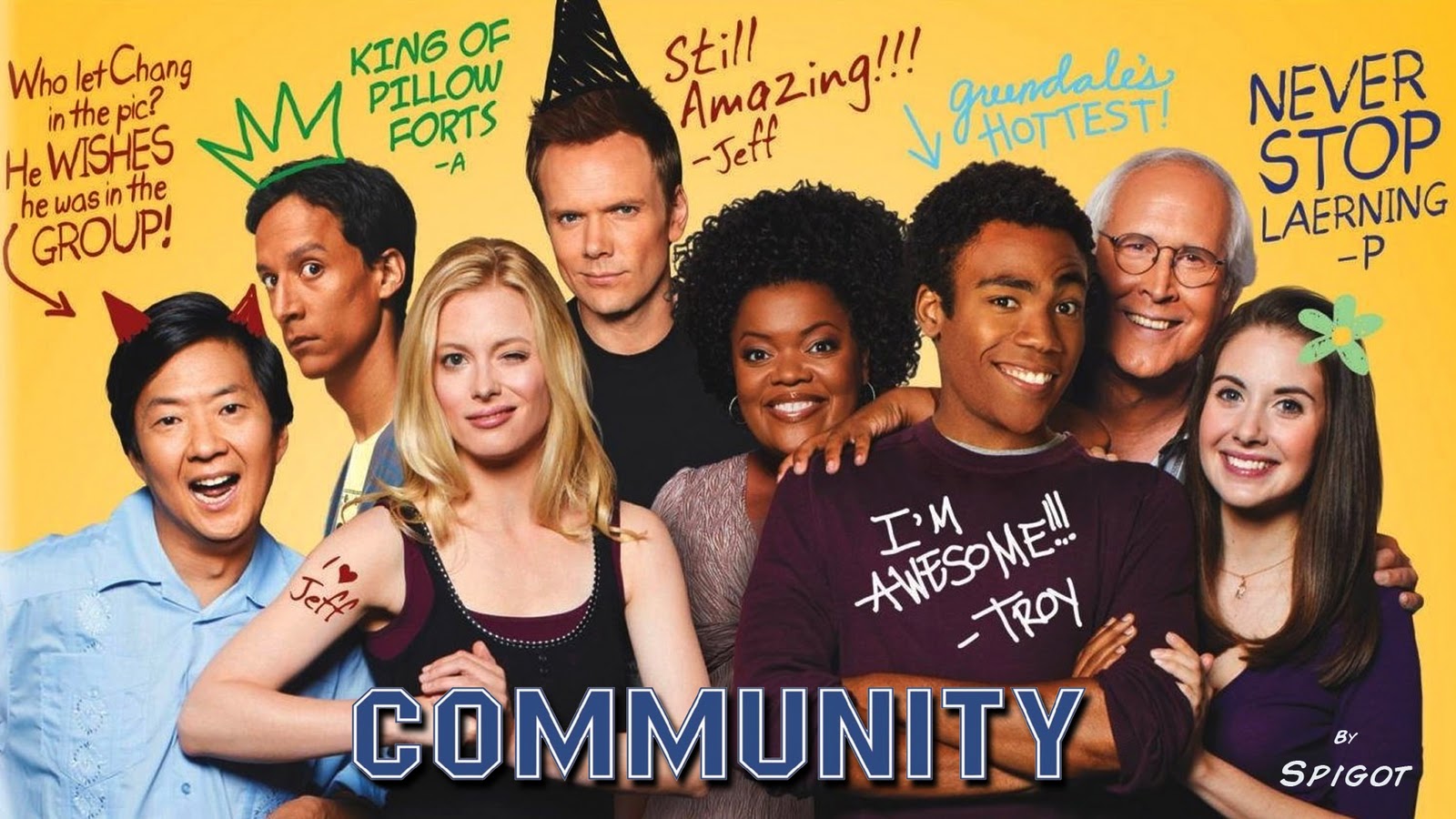 However I should say if you haven't seen Community you really should just go die. Seriously take your flint, furs and bowls made from bones to the river to drown yourself as you have been living in a cave.
Okay I'm not being serious I don't want you to do that. I'd hate for you to die before experiencing Community, but I really do want you to go watch Community (from the start like any sane person).
The series follows the exploits and misadventures of a study group in the fictional community college Greendale.
The show was a bit of a cult phenomenon that brought us characters such as Troy and Abed, Señor Chang and of course the Dean!
Over time it has become more main stream, so much so that in Canada Ken Jeong (who you might know better as Mr.Chow from The Hangover movies) hears about his work in Community more than his appearances in The Hangover!
Those shows mentioned are just the comedies back this week! Other returning comedies yet to come over January include:
New Girl
Cougar Town
The Mindy Project
2 Broke Girls
HIMYM
Mike and Molly
Mom
Men at Work
Brooklyn Nine-Nine

The list really does go on but I think it's time to get into more serious dramas, action and sci fi programmes we can look forward to returning.
I'll trim it to a list of 15 and go into 1 or 2 as I really want to get into the new shows coming in 2014 that I am hoping will be things of greatness.
Those of more serious subject matter returning include:
The Following
Game of Thrones
Grimm
Person of Interest
Marvel Agents of Shield
Revolution
White Collar
Nashville
Hannibal
Grey's Anatomy
House of Cards
The Walking Dead
Suits
Arrow
House of Lies

The big ones everyone will be looking forward to will be of course Game of Thrones and The Walking Dead however I would like to bring some of those listed a bit more attention.
House of Lies featuring Don Cheadle as the highly successful and cutthroat consultant Marty Kaan is a joy to watch. This to me is not surprising as Showtime have been host to a number of exciting shows over the years and House of Lies is no different. Have a look if you need something a little different in the drama department to tide you over until Walking Dead or Game of Thrones start.
Another show that you really should watch if you get the opportunity is Person of Interest. A solid cast that work well to bring the post 9/11 world that Person of Interest resides in to life.
Harold Finch (who you may recognise Michael Emerson from his pivotal role in Lost) has created a machine that monitors everything secretly for the government so that they are able to stop terrorist threats before they happen. However there are those crimes which the machine deems "irrelevant" but with the help of ex-CIA agent John Reese, they prevent violent crimes before they can happen.
It's like Minority Report without all the tech and set in a slightly more realistic environment. If you are looking for a bit of action then this is the one for you.
Any of the shows I haven't gone into that you want to hear more about just let me know. I will have comments up and running soon (I hope) so feel free to ask me what I think you should be watching.
A special mention for a returning show most people have probably never heard of. Psych is back this new year with a special episode where Shaun and Gus solve a crime in the UK!
These are the returning shows coming over the next month or so that I thought you should know about. They all have at least one season behind them (or 7 if you're Psych) so if by chance you haven't seen any of them it's the perfect time to get into them.
New Shows
Without further ado lets get into some of the new series that I am excited for in the new year.
First up is Intelligence from CBS. This looks like a more plausible version of a show I loved from a few years ago Chuck.
Featuring Sawyer from Lost and Catherine from CSI this looks like it could go either way. However judging from the trailer I would say it is likely to be picked up for another season. Check out the trailer below:
Next up is Helix a Syfy series that looks to draw on the creepy nature of alien. Syfy have in recent years - since ending Stargate :( - have started to generate some interesting new concepts. However don't take my word for it, judge for yourself the trailer is just below.
True Detective staring former goofballs Woody Harrelson and Matthew McConaughey looks to be an exciting new crime drama coming to HBO. I have literally been waiting months for it to come out. It's probably the one new show I will stand by and say it will definitely have another season. Check the trailer out below.
Legends has Sean Bean playing a spy who literally transforms his personality for each mission. Check the trailer out I think this could be a hit. Better yet Sean Bean might survive a role!
These are the best new shows we are going to see in 2014 (up until the new fall season) however I do feel like some shows do need a special mention even if they may not make the cut in my opinion.
Special mentions to:
Klondike-mini series staring the late great King of the North
Black Sails- Pirate adventure series
Enlisted- Military comedy.
The Red Road- crime thriller starring another GoT allumni Jason Momoa
Turn - AMC's next show set in 1778 about revolutionary spies (I'm not so sure about this)
The Strain- vampire series that could make them scary again.
The Last Ship- Michael Bay series about a race to find a cure. Coming this summer (I do not expect it to work).
As always I'm going to end this with a quote from a TV show that kind of sums up the year. If you guess it hats off to you.
Anything new? Let's see, well... Facebook went public and Edward Snowden went private. Kim and Kanye had a baby, so now there's another Kardashian to not keep up with. Paula Deen is out, gay marriage is in, and a teacher in California's out for letting her students get it in. Justin Bieber got a hit-and-run, Chris Brown got a hit-and-run, Rihanna got hit and still didn't run. Oprah gave Lindsay $2 million, cunnilingus gave Michael Douglas throat cancer, and Michael Douglas gave guys everywhere another excuse not to do that. Egypt went crazy, Amanda Bynes went crazier, and the NSA checks our phones like a crazy ex-girlfriend. Oh, and Texas hates women, Florida hates blacks, and everybody hates everything with the exception of Angelina Jolie, who is totally awesome.
Hope everyone has a happy New Year comments will be activated soon but for now follow me on twitter and share me with who ever you think will be interested!
---
If you want to get in touch contact me via trevor.price9@gmail.com
or
Follow me on Twitter https://twitter.com/TrevorAKP