Best show of 2015: Mr. Robot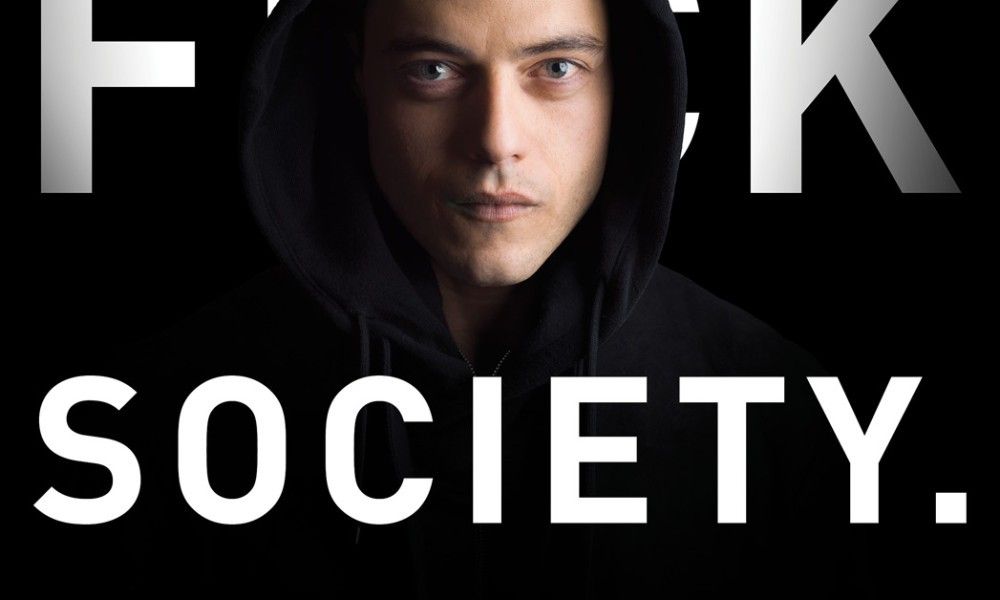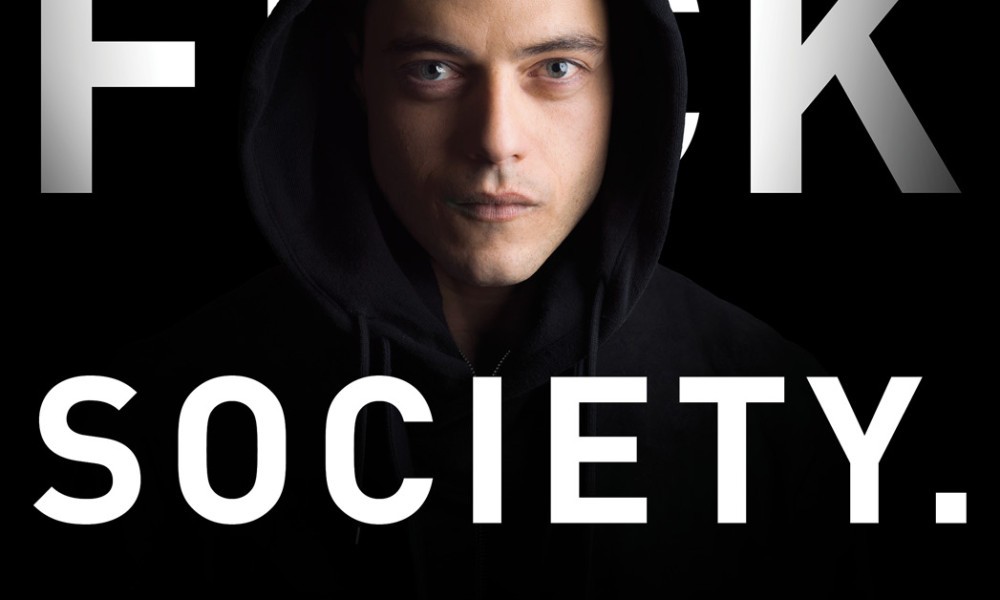 There's no question over what show was the best of the year for me, I was raving about it before it even properly came out and getting anyone that would listen to watch it. In a sentence this show is the fight club of the modern age brought to life on TV.
---
Okay you might think that praise is a little over the top for a simple TV show however what USA made is anything but a simple TV show.
First off it comes off the back of a shift in their "blue skies" formula which was (for a time) a winning formula that churned out great shows that could and did run for long runs bringing in loyal audiences. However with shows like Breaking Bad, Walking Dead and House of Cards; USA rightly sensed it was time for a change. Political Animals with Sigourney Weaver was one of the first new dark summer series which only lasted one season but showed that the audiences liked this change of pace. This led to Mr.Robot being brought to life on the network and shockingly renewed for a second season before it even debuted (seriously it's just that good).
Second is that it's made for binging or for weekly watching. It's heart stopping at times but because of this crazy Netflix world we live in everyone wants to binge and that's okay because this series makes you want to know more.
Third is that creator Sam Esmail; made a world *full of twists and turns that no one in the audience sees coming but it's also a world that literally everyone relates to because it's pretty much a reflection of what our world is and could be.
The marketing of the show is ingenious in it's simplicity and subversiveness which is exactly as it should be based on the type of show it is. One of the first posters I saw featured the image I have as the main one for the post which clearly says FUCK SOCIETY. Obviously this messaging wouldn't be allowed in magazines or on billboards if left like that so the clever marketing department obscured it just enough so that people would get it and that they could get away with it. This is just one of the many genius things this show and the team behind it have done when bringing this show to the public.
---
You'll notice that I haven't actually jumped into what the show is about yet and that's slightly on purpose as like the show I want to tease you a little bit with bites of information. I also don't want to spoil it too much for you if you haven't watched it.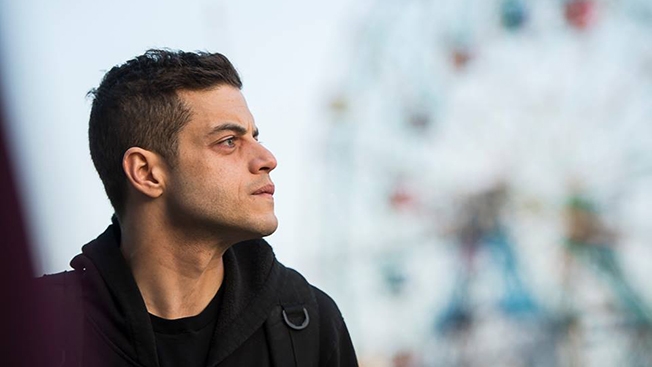 This is a breakout performance for star of the show Rami Malek who plays the main character Elliot. Watching it you can't help but think where on earth has he been hiding as he matches the intensity of Christian Slater (who also stars alongside him) without blinking. The acting talent in this kid's (I don't know why I've said kid he's probably older than me) is seriously unreal.
---
Without going into it too much the show follows a young social recluse who's day job is that of a computer programmer but has a hobby of forming connections through hacking. This eventually leads him to be recruited by a mysterious anarchist.
This is where I'd normally show you a trailer of the show but I won't as I've already coloured the way you're going to view the show too much and watching a trailer causes people to add even more layers of judgement. Instead I want you to find the show if you've not watched it already and watch the first episode. If you're not hooked by it then I am shocked.
Mr. Robot is a must watch show for a generation that combines current events and challenges the way we see the world. A televised fight club of this generation.
---
If you want to get in touch contact me
Also is you want to keep up with all my latest posts and musing there's a load of widgets at the top of the page for my Twitter, Facebook and other social channels!
Leave a comment below! I love feedback...unless it's bad.
P.S.
Don't forget to share this if you like it!