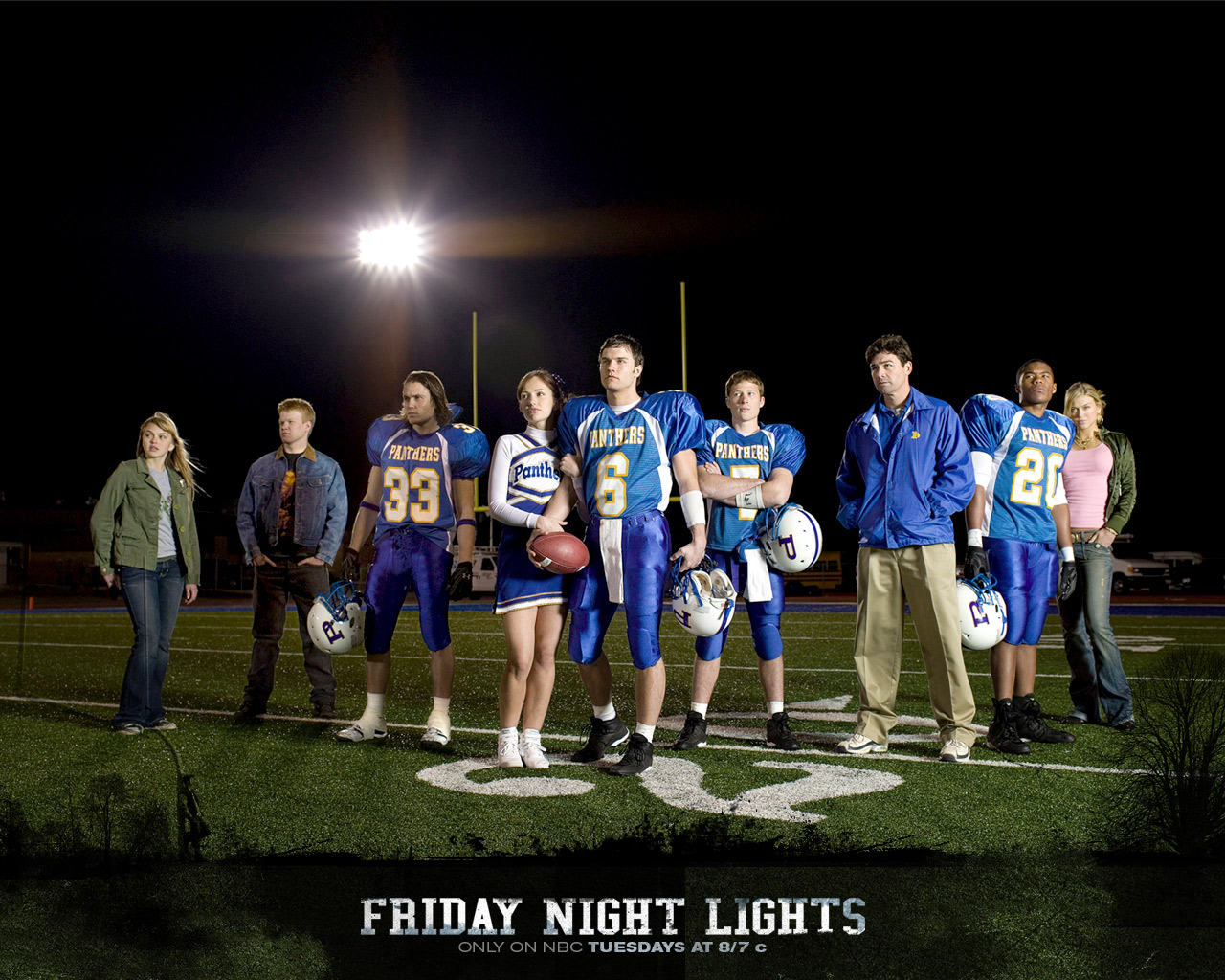 First I would like to quickly address how badly the Broncos lost at the Super Bowl. I was supporting them that night as you could probably tell from my previous post even if I am a Chargers fan I fully expected them to win (as did everyone else) but boy was I wrong! If you missed it cue up to 44 seconds on this video to see a ridiculous kick return by the Seahawks!
---
Back to the focus of this post; it's Throwback Thursday and the Thursday after the Super Bowl so I thought I would do a post on one of my favourite shows that ended a few years ago. I'm of course talking about Friday Night Lights. The video below is one released for by NBC it's Emmy Award nominations and just highlights some of the many moments and characters that made it great.
I'm going to make this a short post as I'm sneezing my head off and as much as I want to crawl into bed I really want to get this post out today (meant to do it on Monday).
What Made It Great
So I'm guessing you're wondering what made it so great for me to bring it up and write a post about it. Well to put it into perspective, if I were to make a list of top 10 dramas of all time (I won't be doing that anytime soon) this show would be one of the front runners. It is just that good.
Based on the book and film of the same name the storyline is simple:
The trials and tribulations of small town Texas football players, their friends, family, and coaching staff.

Spanning 5 seasons and multiple networks this show never had a massive following across America but due to its captivating story and characters, it had multiple nominations for awards as did those associated with it. This show is probably one of those that proved ratings aren't everything and I am so glad it got to play out because it was beautiful.
If you look into the careers of those who appeared on the show you'll find a large majority of the main characters have gone on to appear in film and TV you may recognise thanks in no small part to this show in my humble opinion.
But my favourite bit of trivia about the show links to another favourite of mine - Community
Donald Glover drew inspiration from Smash Williams for his character on Community (2009). "When you think of the former high school football star, you think 6-foot-2, white, meathead as the model for that kind of character. Since I'm not 6-foot-2 or white, I just thought about what I could bring to it. I thought about Smash Williams from 'Friday Night Lights', like the cocky quarterback, and played around with that"

Favourite Character
My favourite character of the entire series has to be Coach Eric Taylor played by Kyle Chandler he more than deserved his award for outstanding lead actor at the Prime Time Emmy's in 2011. As Coach Taylor he represented everything you would want in a coach, mentor and role model. I'd go so far as saying his speeches were more inspiring than Al Pacino's in Any Given Sunday!
However one of the main reasons I was loved him as a character was that I always loved how he became a surrogate father to more than one person on the team. How he would invest in them personally created multiple moments of TV magic.
Favourite Moment
This leads nicely onto one of my favourite moments from the series. I unfortunately cannot find a video of it so the quote will have to do.
"We will all at some time in our lives, fall. Life is so very fragile, we are all vulnerable, and we will all at some point in our lives, fall, we will all fall.
We must carry this in our hearts, that what we have is special, that it can be taken from us, and that when it is taken from us, we will be tested. We will be tested to our very souls. We will all be tested.
It is these times, it is this pain, that allows us to look inside ourselves." - Coach Eric Taylor
This wasn't the best Coach Taylor moment but it was definitely one of the many inspirational moments gifted to us during the shows run.
That's the end of my abridged post on the great drama that was Friday Night Lights. Hope you enjoyed it.
As always I will end with something that sums this up and I think it's appropriate to use something recognisable from the show.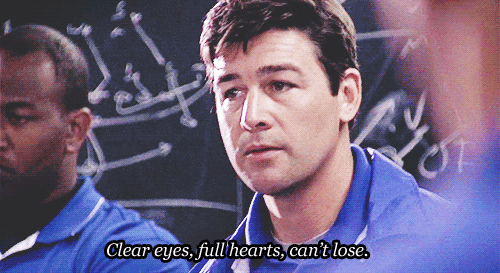 ---
If you want to get in touch contact me via trevor.price9@gmail.com
or
Follow me on Twitter and send me a message https://twitter.com/TrevorAKP
or
Leave a comment below
Don't forget to share this if you like it!